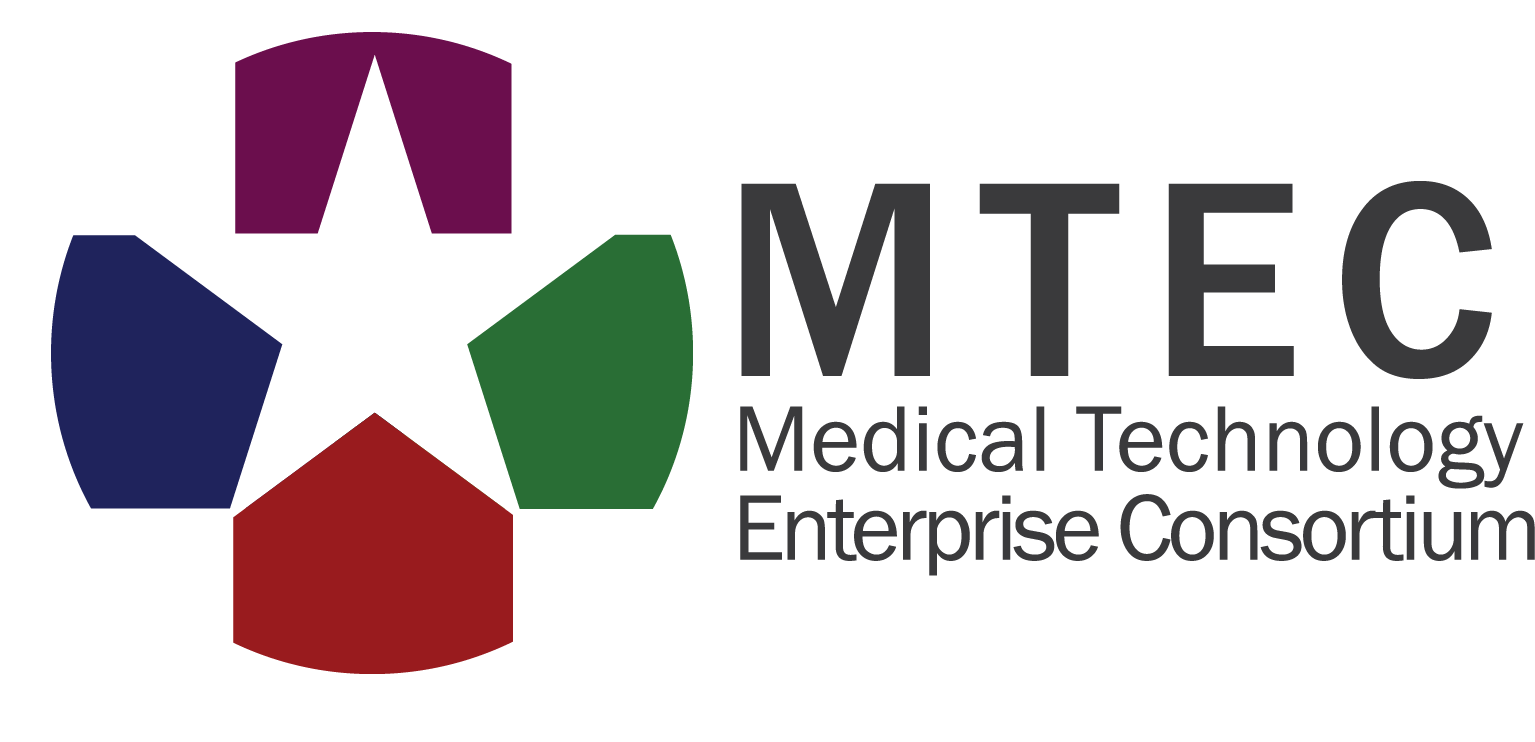 A NOTE FROM MTEC PRESIDENT BILL HOWELL
I hope all are having an enjoyable summer, escape the heat if you can!
Let me start with a hearty thanks for all those who made it to Richmond in May for our annual meeting; presenters, attendees, staff, and board members. An informative set of panels and breakout sessions all went well and provided good information to our members. Highlights include the first time Defense Health Agency appearance, JPC and USAMMDA breakouts, and a mock venture pitch session.
What is on the horizon: We are closing on over $150M in awards between now and 1 October. Be patient, we will get them all done, but it may take a while. Forewarning, awardees need to be quick and timely responses to information requests and signatures. Otherwise, the closing could get tight before the dollars expire. So be ready. Final total will be well over $200M this year.
The Military Health Science Research Symposium is on 14-17 August at the Gaylord in Kissimmee Florida. This is the largest gathering of military researchers in the year. Panels in different areas of research will occur and it is a great time to meet military research leaders. MTEC will have a booth and a reception wherein several of the military leaders will be present. So, if you missed the annual meeting in May, this is your chance to catch back up. We will also conduct one on one interviews with the staff and members so lookout for the email to sign up.
MTEC hired a regulatory affairs specialist, Paul Manberg, a 30-year specialist, who works specifically with start-ups and small business. He will assist us with some quick, product reviews for awardees, especially looking at the regulatory risks and path for our technologies. Rick Satcher, Director of Commercialization, coordinates this resource for us.
Finally, our MTEC Ventures subsidiary is standing up and starting to conduct venture pitch sessions. We have approximately 20 affiliated funders and that list grows. Awardees that have agreed to participate in MTEC's Advanced Commercialization Services (ACS) and who are fundraising qualify for access to MTEC Ventures. Please contact Rick Satcher for more information about ACS or Jill Sorensen about MTEC Ventures.
My best regards to all,
Bill Howell
MTEC President
TBI Therapeutics investor virtual fast pitch May 18, 2023
APAF Junior Researcher Symposium to highlight military medical support for brain health research May 21, 2023
MTEC Annual Membership Meeting in Richmond, VA May 23-24, 2023
RESI and BIO in Boston June 5-8, 2023
MedTech Innovator on west coast in July 2023
ETI in North Carolina, Ft. Liberty, July 13, 2023
MHSRS in Orlando, Florida August 14-17, 2023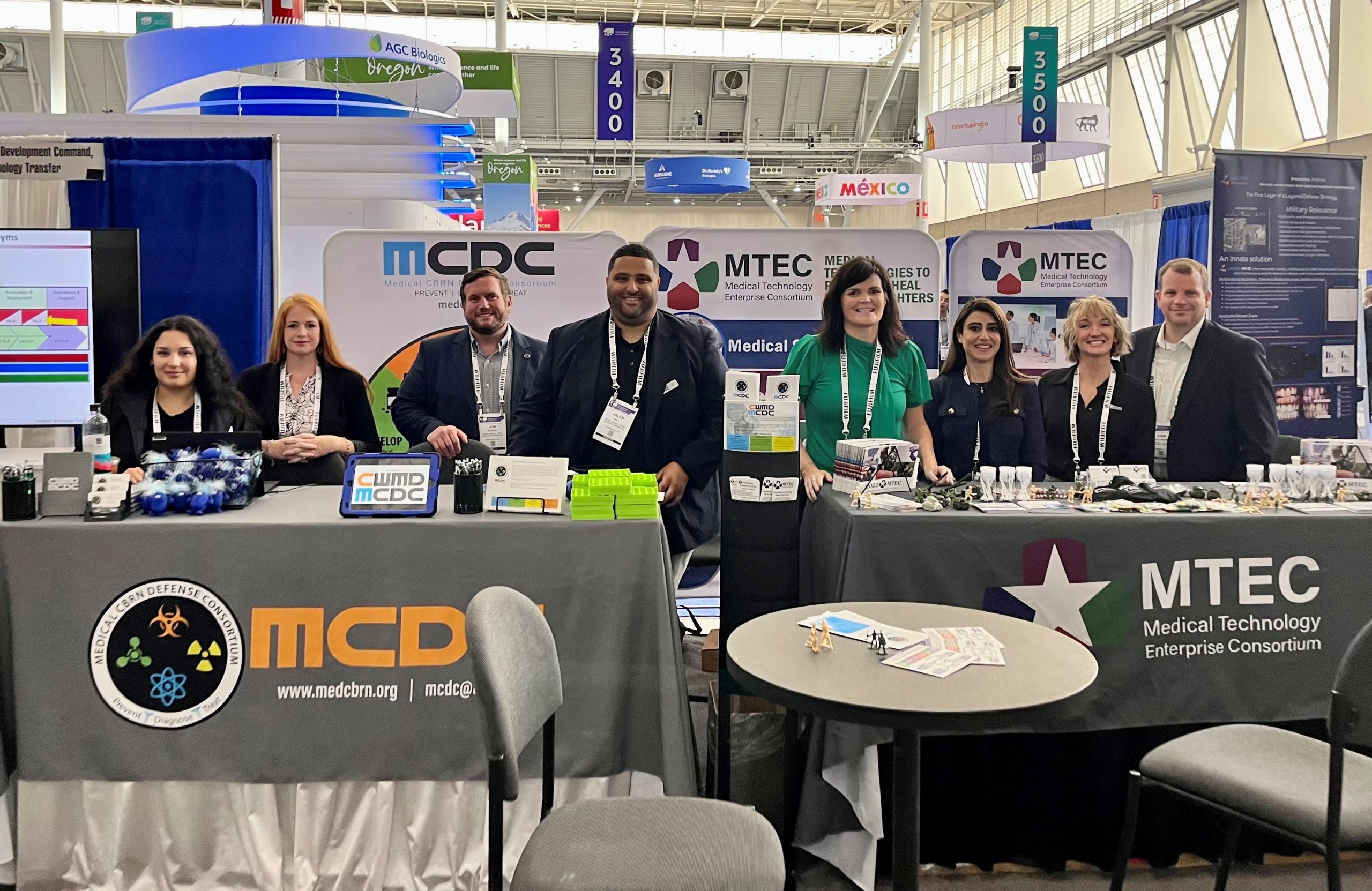 WELCOME NEW MTEC MEMBERS!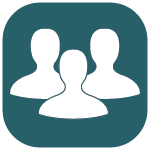 MTEC welcomes 95 new members as of June 30th. Click here for a full list of current members, totaling 576 members at the end of the 2023 second quarter!
Small Business (69)
2508 Biosciences LLC
ALA Scientific Instruments
American Technology Solutions International
AMK Technologies of Ohio LLC
Aphios Corp.
Aruna Bio, Inc.
Asante Bio
Atorvia Health Technologies, Inc.
Axioforce, Inc.
BioAesthetics Corp.
Boundless Science LLC
Brinter, Inc.
Compremium AG
CTD Group LLC
Dawson CMS
Daxor Corp.
Design West Technologies, Inc.
Diagnostic Biochips, Inc.
Equilibr.io, Inc.
FireFlare Games LLC
fluidIQ, Inc.
FreeFlow Medical Devices LLC
Goldbelt Apex LLC
Hafion, Inc.
HealthTech Connex
Hope 4 You Global LLC
ImmersiveTouch, Inc.
Innerpulse Compression, Inc.
International Consulting Associates, Inc.
Jurata Thin Film, Inc.
Kendall Square Sciences
Leveque Intellectual Property Law, P.C.
Link to Learn dba Simwerx
Locus Biosciences
MACH32, Inc.
Mechano Therapeutics LLC
Memsel, Inc.
Small Business (cont.)
My Buddies Place, Inc.
Neuraptive Therapeutics, Inc.
NeuroGeneces, Inc.
Newrotex, Ltd.
NextStep Robotics, Inc.
nFlux, Inc.
NovoPedics, Inc.
Otter Cove Solutions LLC
Paxauris LLC
Pison Technology
Plas-Free, Ltd.
Problem Solutions LLC
Rapid Prototyping & Manufacturing Technologies LLC
RayBalance, Inc.
Recornea SRL
Resilient Lifescience, Inc.
Reveille Group
SafeBeat Rx, Inc.
SafeBVM Corp.
Safi Biotherapeutics, Inc.
Shee Atiká Enterprises
SpineThera, Inc.
Summa Bio Solutions, Inc.
Surgicure Technologies, Inc.
Tanner Research, Inc.
The McConnell Group
Transom Scopes, Inc. dba Instrument Technology, Inc.
TreMonti Consulting LLC
UES, Inc.
Webworld Technologies, Inc. dba WTI
ZeSa LLC
Zylo Therapeutics, Inc.
Multi-Member (2)
Texas Research & Technology Foundation
Virginia Biotechnology Association
Large Industry (7)
CSP Technologies, Inc.
Innovative Emergency Management, Inc.
Maravai Life Sciences
Optum Public Sector Solutions, Inc.
Quidel Corp.
RSM US LLP
Smith & Nephew, Inc.
Non-Profit (9)
American Military Families Action Network
Anchor Therapy Clinic
Critical Path Institute
Global Coalition for Adaptive Research
K9s for Warriors
National Foundation for Integrative Medicine
Operation Freedom Paws
Paws for Purple Hearts
The Research and Recognition Project, Inc.
Academic (8)
California State University, Long Beach Research Foundation
Edward Via College of Osteopathic Medicine
LSU Health Science Center at Shreveport
New York University School of Medicine

Regents of the University of Minnesota
Saint Louis University
The Ohio State University
Virginia Polytechnic Institute and State University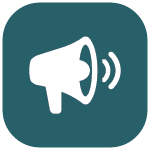 UPCOMING SOLICITATIONS:
MTEC anticipates the release of the 2023 MPAI in the near future. While no further information is available at this time, feel free to review the to familiarize yourself with the proposal format.
A full list of MTEC's active and upcoming solicitations can be found here.
OPEN FUNDING OPPORTUNITIES:
The Defense Health Agency has recently released a Request for Information for the Traumatic Brain Injury and Psychological Health Research Program (TBIPHRP). This RFI will be used for information and planning purposes for the TBIPHRP in fiscal year 2024. For more information on this effort, including directions on how to submit informational papers, please view the SAM.gov posting here. Responses are due August 11, 2023 at 4pm EST.

Projects Awarded since last newsletter:
| | | | | |
| --- | --- | --- | --- | --- |
| Initiative # | Title | Company Name | Awarded Ceiling | Award Date |
| 22-02-MPAI-048 | Lightweight, Portable Device for On-Demand Production of Dialysate in Austere Environments | TDA Research, Inc. | $1,626,527.06 | 5/18/2023 |
| 22-10-ChemBio-003 | Machine Learning Model for Early Warning of  Chemical and Biological Threat Exposure | Vistendo Inc | $1,469,817.26 | 5/4/2023 |
| 22-10-ChemBio-009 |  Algorithms for Detection of Exposure to Chemical and Biological Threats in Real Time (ALERT) | Research Triangle Institute dba RTI International | $1,360,245.49 | 5/4/2023 |
| 22-10-ChemBio-021 | Biological and Chemical Threat Prediction and Reasoning System (BiCEPS) | A10 Systems LLC d/b/a AiRANACULUS | $435,227.40 | 5/3/2023 |
| 23-01-NDMS-PSP-002 | Advancing Military-Civilian Coordination and Cooperation (AMCCC) | The Regents of the University of California | $697,375.00 | 5/4/2023 |
| 23-01-NDMS-PSP-009 | "Focus Area #2: Post-Acute Care Coordination: Validating the NEWS2 and HOSPITAL Scores for Identifying Patients for Rapid Patient Discharge During Crisis Standards of Care." | MDB, Inc. | $694,789.62 | 5/19/2023 |
| 23-01-NDMS-PSP-011 | STRAC-RMOC-RPP | Southwest Texas Regional Advisory Council | $1,050,000.00 | 5/22/2023 |
| 23-01-NDMS-PSP-020 | National Disaster Medical System Omaha Pilot Site: Increased Capacity in a Three-Pronged Approach | University of Nebraska Medical Center | $999,283.54 | 5/24/2023 |
View all Project Awards here.
– Kathy Zolman, MTEC Chief of Consortium Operations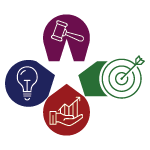 See the M-Corps page for a list of current partners.
Interested in joining the M-Corps? It's free to MTEC for-profit service provider members in good standing who have signed the M-Corps Teaming Agreement. Partners must be experts in their field with an established record of excellence and expertise that can assist prototype developers in advancing commercialization readiness of their medical technology offerings. Contact Rick Satcher for more details.
Networking
Don't forget about our member connect resources, including the Member Profiles site where you can describe your technology capabilities and collaboration interests for all members to see.
– Rick Satcher, MTEC Director of Commercialization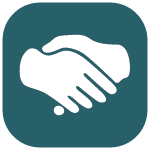 In May, Jill Sorensen traveled to San Francisco to present at the American Psychiatric Association's Research Colloquium for Junior Psychiatrist Investigators and to meet with the Military Mental Health mentees that MTEC's sponsorship helps to support. The two-day Colloquium includes mentorship, networking opportunities, research poster presentations, and a working Lunch and Learn session.
The three 2023 Military Mental Health mentees are:
Garth Terry, MD, PhD. He is a clinical-research psychiatrist and VA Career Development Award (CDA) 2 recipient at the VA Northwest Network Mental Illness Research, Education, and Clinical Center (MIRECC) at VA Puget Sound in Seattle, and Assistant Professor in the Departments of Psychiatry and Behavioral Sciences and Radiology at the University of Washington School of Medicine (UW).
Dr. Terry's presentation at the Colloquium was entitled, "FDG-PET as a Clinical Diagnostic Biomarker for Repetitive Blast Mild Traumatic Brain Injury." By definition, mTBI does not result in neurostructural changes detectable on routine clinical neuroimaging, such as CT or MRI. However, imaging brain metabolism using [18F]fluorodeoxyglucose (a radioactive molecule similar to glucose) with positron emission tomography (FDG-PET) may be more sensitive for detecting alterations in brain function following mTBI than structural imaging. Preliminary data suggest that FDG-PET may perform as an objective and high-performance biomarker for blast-mTBI, independent of PTSD symptoms and multiple other comorbid or confounding factors.
To learn more about Dr. Terry and his research, please read here.
Matthew Kearney MD, PhD. He is a psychiatry resident at the Massachusetts General and McLean Hospitals and a clinical fellow of Harvard Medical School. He completed his undergraduate studies at the University of Chicago in Biology and Psychology with a minor in Computational Neuroscience. He received his MD and PhD from the Duke University School of Medicine where he completed his thesis on neural circuit mechanisms enabling song learning and flexibility in birds.
He is currently a research fellow in the laboratories of Kerry Ressler and Bill Carlezon at McLean Hospital and Harvard Medical School where his work investigates the role of sleep and neuromodulator signaling through adrenergic pathways in the learning and expression of fear memories. This work seeks to elucidate core neural circuit mechanisms underlying dysregulated fear memory processes and sleep disruptions in trauma disorders in order to ultimately support the development of novel treatments for people suffering from PTSD. In residency, he has received the NIMH Outstanding Resident Award and he is grateful to be able to participate and advance his research and training in the APA Research Colloquium for Junior Psychiatrist Investigators through the generous support of MTEC.
Peter J. Na, MD, MPH. He is an addiction psychiatrist at the VA Connecticut Healthcare System and an assistant professor of psychiatry at Yale School of Medicine. Dr. Na's research interests are in the intersection of substance use disorders and suicidal behavior. His research focuses on the psychosocial and environmental factors that contribute to the development of addiction and suicidal behavior as well as treatment of individuals with co-occurring substance use disorders and psychiatric disorders.
Dr. Na presented research at the Colloquium that examined the role of psychosocial/environmental factors in moderating polygenic risk for opioid use disorder (OUD).
To learn more about Dr. Na and his research, please read here.
– Kate Golden, MTEC Foundation Relations
UPCOMING WEBINARS & EVENTS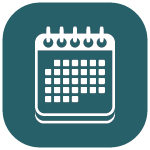 Educational Webinar: Thornhill Medical: August 2 at 1pm ET
MHSRS: August 14-17 booth 513
All upcoming MTEC events can be found here.
All archived recordings and slide decks for webinars can be found on the member's only site.