2018 MHSRS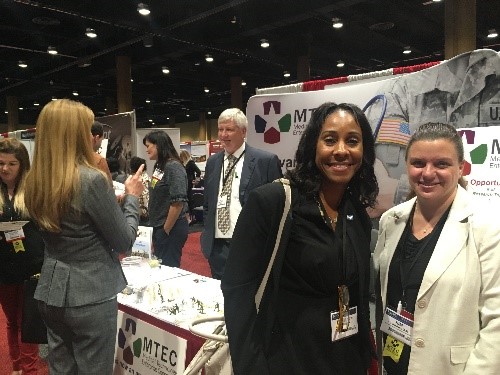 MTEC's was excited to be attend the Military Health System Research Symposium (MHSRS) 2018!
You can read a summary of what we learned at MHSRS here.
2018 Vision Funders Meeting
MTEC's Director of Research, Lauren Palestrini, spoke with Bright Focus Foundation and Glaucoma Research Foundation at the 2018 Vision Funders Meeting about our co-funded Optic Nerve RPP!
You can read more about the meeting here.
MTEC Receives a Grant
The Medical Technology Enterprise Consortium (MTEC) is the recent recipient of a community grant from The Allergan Foundation, made in support of optic nerve regeneration research. This grant is an important milestone for MTEC, which received its nonprofit status last year. As the first philanthropic grant MTEC has received, it represents a significant step in MTEC's vision of teaming philanthropic dollars with government dollars to further accelerate promising medical research. The grant funds will contribute to the development of technologies that can improve – or even restore – lost vision.
On September 27, MTEC Board Member Skip Auch and MTEC Outreach Member Greg Brand attended The Allergan Foundation's Community Grant Reception in Morristown, New Jersey, where they met with other Allergan Foundation grantees, as well as leadership from the Foundation.
Read more HERE.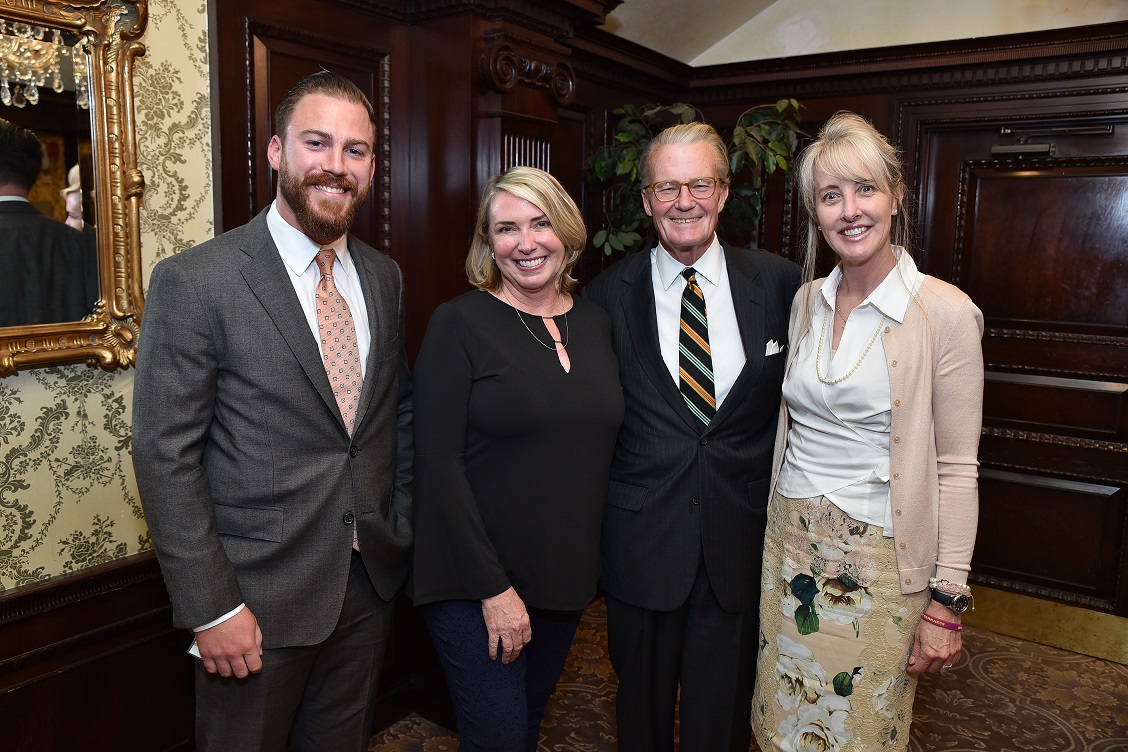 Awards
In partnership with the U.S. Army Medical Research and Materiel Command (USAMRMC), the Medical Technology Enterprise Consortium (MTEC) is pleased to announce that Humacyte, Inc. has been awarded funds to develop products that can serve as permanent arterial and/or venous grafts for reconstruction and repair of traumatic injuries. This research project is issued under MTEC's Permanent Vascular Repair Request for Project Proposals.
Entitled "Human Tissue Engineered Blood Vessels for Vascular Reconstruction in the Injured Warfighter," Humactye Inc.'s project will receive funding in the amount of $649,898 from USAMRMC. Funding will support advanced clinical development of the Human Acellular Vessel (HAV), with possible future-year support based on achievement of initial milestones.
To learn more about this award, click HERE.
Additional Award Notices:
An awardee has been selected for MTEC's Extracorporeal Life Support (ECLS) Solicitation. MTEC will make an announcement soon.
Awards will be announced soon for the Request for Project Proposal for Prototype Acceleration Awards solicitation.
Welcome to Our New Program Manager!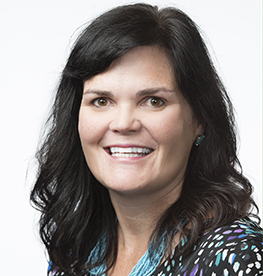 MTEC is pleased to welcome Ms. Kathy Zolman as the new MTEC Program Manager. Previously she was the Senior Project Manager for the Copper Touch Surfaces Program, managing a $7 million DoD sponsored multi-phase clinical trial, assessing the ability of antimicrobial copper to reduce the amount of bacteria on surfaces commonly found in hospital rooms. She was responsible for overall project management of the clinical trial and for facilitating collaboration between the Medical University of SC, Memorial Sloan-Kettering Cancer Center, and the Ralph Johnson VA hospitals. Ms. Zolman has been instrumental in the startup, business management, day-to-day management, and planning for several collaborative initiatives at Advanced Technology International. She has nearly 20 years of progressive management experience in program and project management, business development, market research, and financial management.
Kathy's responsibilities as MTEC Program Manager will include budgeting, forecasting, schedule management, funding allocation, milestone, deliverable, invoice tracking, and reporting program status to the government.
Ms. Polly Graham, MTEC's current Program Manager, will be transitioning to a new role within MTEC's Consortium Management firm, ATI. "Polly has made a significant contribution in helping establish MTEC's initial solicitation processes and operating procedures, and guiding MTEC through a high-paced series of solicitations that has awarded 17 projects in its first 20 months of operation, "stated Lester Martinez, MD, MPH, Major General (Retired), U.S. Army, President and Chairman of MTEC Board. "On behalf of the entire MTEC team, I thank Polly for her outstanding groundbreaking efforts on behalf of the consortium as our first program manager."