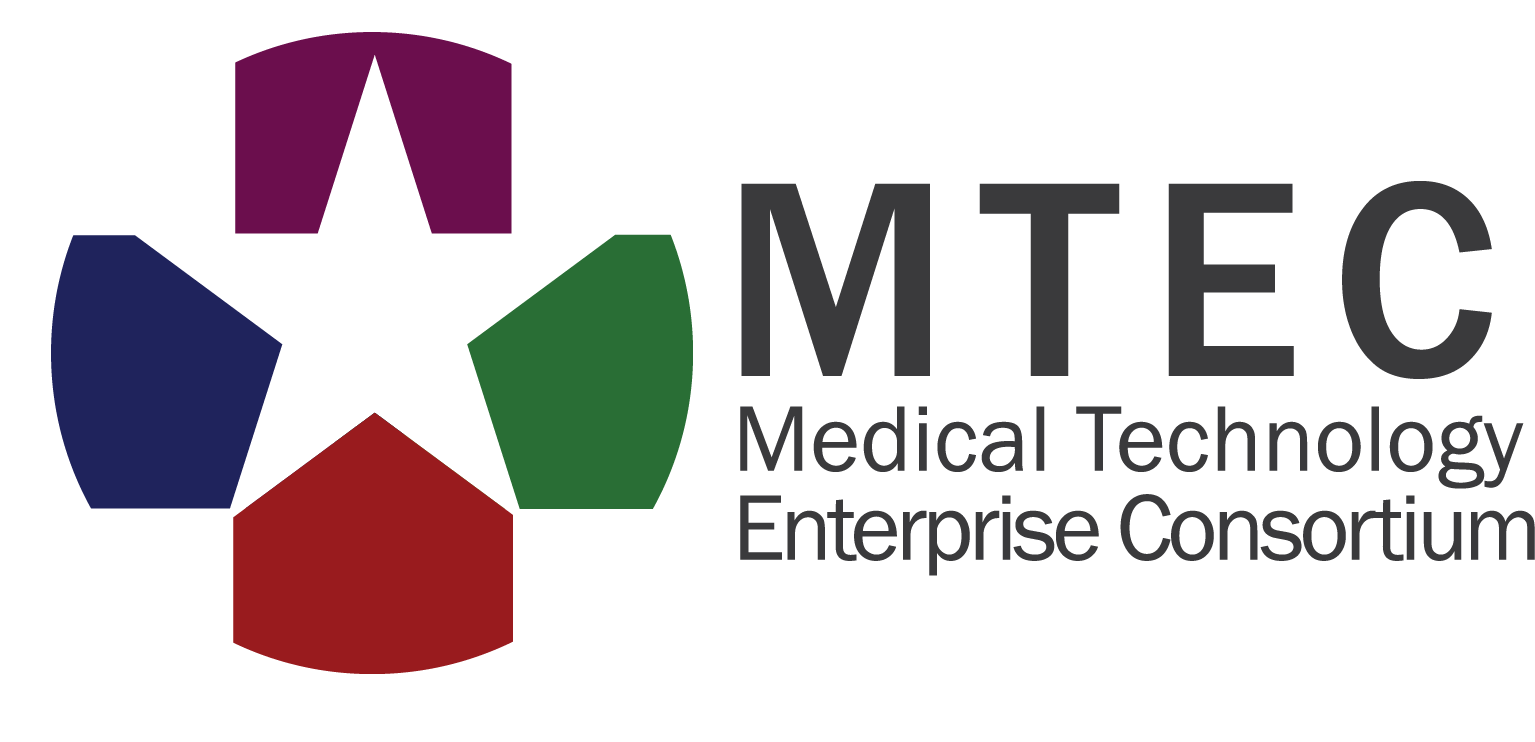 A NOTE FROM MTEC PRESIDENT BILL HOWELL
As you will see in the articles provided in this newsletter, we had another busy close of fiscal year effort. Couple this with actions that are not using expiring funds, we will remain active in awarding contracts the coming quarter as well. On top, we have over $60M of new solicitation dollars in some form of action. We are excited over what we completed, and the near-term future looks very bright. We are especially excited to be working with Flintlock Capital to raise $25M in outside funding.
Organizationally, MTEC has recently completed a minor reshuffle to better align our efforts to the growing diverse actions we are undertaking. Our new organization structure reflects not just a stronger consolidation of core contracting, project management, and marketing oversight, but a renewed emphasis on commercialization and outside funding. Please do not hesitate to reach out to any of the Chiefs or myself if you have questions.
Finally, the MTEC is initiating our third strategic plan; each is a two-year effort. The main objectives of this plan are as follows:
1. Drive excellence across all core and strategic operations thereby increasing our efficiencies and performance.
2. Develop a relationship with the Defense Health Agency and new decision makers to better understand their needs and procedures while gaining their confidence for support growth.
3. Fully implement commercialization services to assist small businesses and universities to get their technologies to market sooner.
4. Grow solvency for additional support or lower costs; i.e., gain more military dollars for awards and commercialization services while lowering our overhead even further.
5. Adapt the organization to best meet operational needs and stay aligned to our customers' (military and membership) needs.
Throughout all this reorganization two things remained paramount: the need to provide quality technologies to the military to explore new ways to meet their clinical needs while enhancing the contractual experience and maturation of technologies with our consortium members. We think the new plan will improve our potential toward further gains, but I want to emphasize, we stand ready and willing to hear customer comments. We serve you and if you have suggestions and thoughts, we are always open to hear them.
Yours truly,
Bill Howell
MTEC President

We are excited to announce a new version of the Members Only site will launch on November 15th. Your credentials and the login URL will not change (https://portal.ati.org/). The main difference you will notice is the layout of the information. We divided information into 3 routes: proposal information, teaming information, and all other information (post award forms, webinars, trainings…). We will continue to update and revise the site to better meet your needs, so if you have thoughts and recommendations, please pass them along. If you have any issues or concerns with the new site, please don't hesitate to reach out if you have any questions.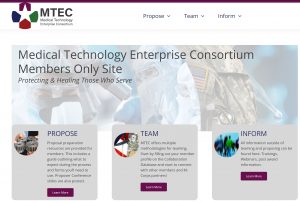 Welcome New MTEC Members!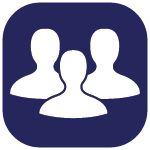 Small Business (25)
A10 Systems LLC dba Airanaculus
Apogee Solutions, Inc.
Articulate Labs
Azture, Inc.
Brimrose Technology Corp.
Conseqta Technology
Daxor Corp.
Decisive Point Group
Elite Performance & Learning Center, PS
Endoluxe, Inc.
Fort Defiance Industries LLC
Geometric Data Analytics
Small Business (cont.)
Icarus Medical LLC
Ichor Sciences LLC
Inovio
Jaw Joint Science Institute
Legacy US, Inc.
Linshom Medical, Inc.
Modulated Imaging, Inc.
Orthopedic Wellness Laboratories
OrthoTreat, Ltd.
Ouraring, Inc.
Prohuman Technologies
UtopiaCompression Corp.
Weinberg Medical Physics, Inc.
Large Industry (2)
Alira Health Boston LLC
Aspen Medical USA
Nonprofit (1)
Georgia Tech Applied Research Corp.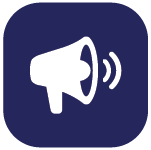 ACTIVE SOLICITATIONS:
23-01-NDMS-PSP "National Disaster Medical System (NDMS) – Pilot Site Projects" – This funding opportunity from the Uniformed Services University is furthering the goals of the NDMS Pilot Program that established five Pilot sites through the MTEC-21-11-NDMS RPP with the intent of increasing the medical surge capabilities and capacities to care for our Nation's combat casualties. This RPP seeks to develop partner-led projects aimed at strengthening NDMS capacity, capability, and interoperability at each site. The pre-announcement for this effort was posted on September 29. The RPP was released on October 11, 2022, and enhanced white papers are due on November 14, 2022. MTEC and USU hosted a proposers' conference (84 registrants) on 10/20/2022.
UPCOMING SOLICITATIONS:
 The following is a list of potential topics being considered for funding through MTEC.  Please note that this list is subject to change.  We encourage anyone interested to contact either Lauren.Palestrini@mtec-sc.org or Chuck.Hutti@ati.org
Regenerative medicine prototype advancement
Preventing or reducing physical injuries (e.g. musculoskeletal injuries (MSKI), cognitive degradation, psychological health challenges) and speeding recovery/return to duty/combat
Maintaining health and performance in a multi-stressor environments common in the DoD in garrison, during training, and on operations
Enhancing baseline physical and mental health and performance in a safe and ethical way
Capability to treat, repair or regenerate functional muscle following acute injury.
Capability to enable faster recovery timelines after soft tissue injury (e.g. strain/sprain)
Validating a curriculum for the training and aftercare of service dogs to be matched with Service Members and Veterans
A full list of MTEC's active and upcoming solicitations can be found here.
MTEC PROTOTYPE ACCELERATION AWARDS
Earlier this year, MTEC reignited the "Prototype Acceleration Funding" mechanism which aims to "de-risk" technology advancement toward a military application to a point that allows the MTEC member to secure follow-on funding. We are excited to announce that five awards have been executed in October 2022 to the following companies, totaling $1,000,000 of MTEC consortium funds (non-government funds):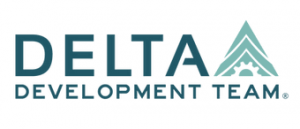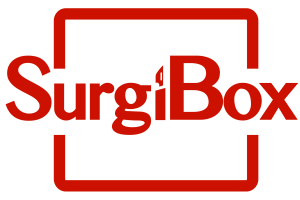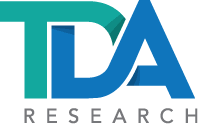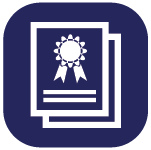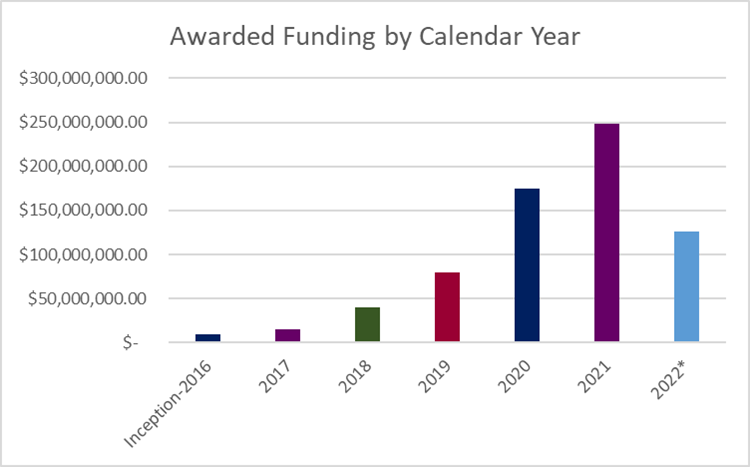 | | | | | |
| --- | --- | --- | --- | --- |
| Initiative # | Title | Company Name | Awarded Ceiling | Award Date |
| 21-11-NDMS-002 | Military-Civilian National Disaster Medical System (NDMS) Interoperability Study (MCNIS) Pilot Program | Booz Allen Hamilton Inc. | $1,497,314.06 | 10/12/2022 |
| 21-06-MPAI-139 | Protection against high altitude pulmonary edema (HAPE) and exercise intolerance (EI) | Applied Research Associates, Inc. | $4,127,598.74 | 10/11/2022 |
| 21-06-MPAI-075 | Prevention/Reduction of Acute Stress Reaction Symptoms to sustain Soldier Performance via Post-Exposure Prophylaxis with Medications Available in ROC1 Facilities: Efficacy Studies | University of North Carolina at Chapel Hill | $3,375,626.56 | 10/6/2022 |
| 22-02-MPAI-014 | Repurposed Metformin as a Preventative Therapeutic for Tendon Overuse Injuries | University of Pittsburgh | $2,848,503.32 | 10/6/2022 |
| 21-06-MPAI-155 | Thin-film dressing with silver and cerium for stabilizing burn wounds | Imbed Biosciences, Inc. | $1,345,563.03 | 10/3/2022 |
| 22-04-MAXFORM-002 | MAXFORM App Development | Vistendo Inc | $469,962.03 | 10/3/2022 |
| 21-06-MPAI-138 | OrthoStim- Noninvasive Accelerated Bone Healing of Limb Fractures for Military Personnel | Military Health Research Foundation | $2,019,404.76 | 9/30/2022 |
| 22-02-MPAI-082 | Automated Monitoring of Repeated Blast Dosimetry  During Military Weapons Training | CFD Research Corporation | $609,881.39 | 9/30/2022 |
| 22-02-MPAI-103 | Evaluation of NVG-291-R as a therapeutic to enable accelerated and enhanced restoration of function following Peripheral Nerve Injury | NervGen Pharma Corp. | $1,470,424.92 | 9/30/2022 |
| 22-02-MPAI-126 | Development and Assessment of Effective Suicide Prevention Program for Active Duty Service Members Assigned to Rural and Remote Areas Overseas | University of Alaska | $2,700,000.00 | 9/30/2022 |
| 22-07-NavyMultiTopic-026 | Advanced Development of Hyperbaric Neurocognitive Assessment System (HNAS) | Vista LifeSciences, Inc. | $2,954,820.89 | 9/29/2022 |
| 22-02-MPAI-061 | OSCIR: Optical Screening and Conditioning for Injury Resilience | Altec Inc | $1,652,225.00 | 9/28/2022 |
| 22-02-MPAI-007 | Female specific physical training to optimize operational readiness | University of Montana | $4,775,347.78 | 9/27/2022 |
| 22-02-MPAI-050 | Cold Environment Health Risk Assessment | Battelle Memorial Institute | $4,305,314.02 | 9/27/2022 |
| 22-07-NavyMultiTopic-022 | CorNeat gPatch: A novel approach to gingival guided tissue and bone regeneration (GTR, GBR) using EverMatrix™ technology | CorNeat Vision Ltd. | $2,240,535.00 | 9/27/2022 |
| 22-02-MPAI-150 | Blast Overpressure Tool Software Development | Federal Strategies LLC | $440,560.33 | 9/26/2022 |
| 22-02-MPAI-017 | Real-time Remote Temperature Sensing Fibers (fID-T) for Frostbite Detection and Prevention in Cold Weather Operations | International Fabric Machines | $1,200,000.28 | 9/23/2022 |
| 22-01-BurnTraining-001 | Burns for Prehospital Providers Program (BPPP) | The Board of Supervisors of Louisiana State University and Agricultural & Mechanical College | $4,581,887.29 | 9/22/2022 |
| 22-07-NavyMultiTopic-018 | Smart Delivery of Ag and Ce ions using Abderma® wound dressings for the battlefield treatment of maxillofacial injuries. | ATD emolda | $2,199,511.78 | 9/22/2022 |
| 22-02-MPAI-011 | Real-World Observational Study of pREBOA-PRO Use and Partial REBOA in Hemorrhaging Patients | Prytime Medical Devices, Inc. | $5,999,428.40 | 9/20/2022 |
| 22-02-MPAI-157 | Identifying a Novel Neuroprotective NMDA Antagonist for Acute Traumatic Brain Injury | EuMentis Therapeutics, Inc. | $3,000,000.00 | 9/20/2022 |
| 19-10-MID-PIP-010 | Patch Dx: A Microneedle Lateral Flow Assay for Infection | SRI International | $7,417,223.00 | 9/16/2022 |
| 22-02-MPAI-004 | Modeling Metabolic Energy Expenditure of Dismounted Female Warfighters in Multi-stressor Environments | SUNY – University at Buffalo (UB) | $805,310.00 | 8/10/2022 |
| 22-03-Diarrheal-002 | Oral Immunotherapy For The Prevention Of Bacterial Diarrheal Disease | Lumen Bioscience, Inc. | $3,998,163.00 | 8/1/2022 |
| E22-06-Commercialization-014 | A Data-Driven Way to Manage Head Injuries | Hero Medical Technologies | $10,000.00 | 7/28/2022 |
| E22-06-Commercialization-022 | Support Development of Haima Therapeutics' US Market Access Impact Roadmap to Support the Launch of the SynthoPlate Artificial Platelet Substitute | Haima Therapeutics LLC | $50,000.00 | 7/18/2022 |
| E22-06-Commercialization-025 | Battlefield-Designed Antimicrobial Click-Hydrogel for Preventing Wound Infections | Pascal Medical Corporation | $50,000.00 | 7/15/2022 |
| 22-02-MPAI-001 | Towards High Resolution Vision Restoration by Optogenetic Therapy | University of Pittsburgh | $2,947,636.00 | 7/14/2022 |
| E22-06-Commercialization-010 | A novel pharmacotherapy to accelerate return-to-readiness following musculoskeletal injuries: MTEC Commercialization Grant Proposal | Snoretox Pty Ltd | $50,000.00 | 7/8/2022 |
| E22-06-Commercialization-020 | ThermoCuff Regulatory and Biological Testing in Preparation for FDA Submittal | Kowa Inc | $24,500.00 | 7/8/2022 |
| E22-06-Commercialization-006 | MTEC-E22-06- Commercialization_NOCTEM | NOCTEM LLC | $49,919.00 | 6/30/2022 |
| E22-06-Commercialization-030 | SurgiBox Commercialization Plan | Surgibox Inc | $50,000.00 | 6/30/2022 |
| E22-06-Commercialization-002 | Clinical trial protocol development for management of large surface area burn wounds; a comparison study at Brooke Army Medical Center | KeriCure Incorporated | $50,000.00 | 6/29/2022 |
| E22-06-Commercialization-003 | Advancing Commercialization Readiness of a Novel Wearable Blast Sensor | Advanced Materials and Devices Inc | $50,000.00 | 6/29/2022 |
| E22-06-Commercialization-015 | Traveler's Diarrhea Therapeutic Commercialization Analysis | Lumen Bioscience Inc | $50,000.00 | 6/29/2022 |
| E22-06-Commercialization-016 | IPASS de novo Clinical Study Plan Development | Vivonics Inc | $49,994.00 | 6/29/2022 |
| E22-06-Commercialization-027 | Commercialization Readiness- Key Activities | NuShores Biosciences LLC | $50,000.00 | 6/29/2022 |
| E22-06-Commercialization-029 | Quality system implementation for advancing the treatment of PTSD and related conditions through wearable neurostimulation products | Evren Technologies Inc | $50,000.00 | 6/29/2022 |
View all Project Awards here.
– Kathy Zolman, MTEC Chief of Consortium Operations 
COMMERCIALIZATION PROGRAM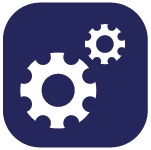 Major Mike Hickey, a veteran combat medic and operation medicine instructor is joining MTEC as a consultant to educate MTEC and members on medical gear used in the far forward theater, providing insight on areas for improvement and helping to prioritize the best technologies that address current gaps.  His 40 year career has mainly been focused in Emergency Medicine and Trauma; and he also has experience in Occupational Medicine and Orthopedics.  He has served in the Virginia Army National Guard, with deployments to Iraq, Qatar, Virgin Islands and as a Military Contractor to Afghanistan, Haiti, and Katrina. Mike will be moderating a webinar series starting in December that focuses on medic's tools in the "ruck, truck, and house," military specs for ruggedized devices, and real-world insights from experienced combat medics.  MTEC is working is also collaborating with Sgt. Brandon Coburn, Army medic from 3rd Battalion, 238th Aviation Regiment, Task Force Dragon, and Vivonics to help define what the Army medic gear portfolio may look like in five and 10 years.
M-Corps Partners
We've added several new partners this quarter, focusing on providers that can assist with design engineering and ruggedization of medical technology for military or field use.  See https://www.mtec-sc.org/m-corps/ for a list of current partners.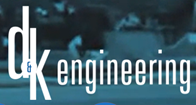 D&K Engineering provides Total Commercialization Solutions® for products and instruments that have high innovation content and complex manufacturing lifecycles. Their capabilities span the entire product lifecycle, including requirements definition, systems architecture, concept creation, design, prototyping, manufacturing, and after-market support.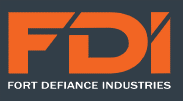 Fort Defiance Industries provides medical device design and development, ruggedization, contract manufacturing. Maintenance, and supply chain management services to customers. They also offer a robust line of products serving military markets, including field sterilizers, water distribution systems, and medical maintenance and service kits.


Triple Ring is a co-development company. They work closely with innovators and entrepreneurs to solve hard problems, launch breakthrough products, and create new businesses. By augmenting their technology expertise with incubation facilities and commercialization know-how, they ensure that entrepreneurs and innovators have access to a complete set of resources to achieve business success.
Interested in joining the M-Corps? It's free to MTEC for-profit service provider members in good standing who have signed the M-Corps Teaming Agreement. Partners must be experts in their field with an established record of excellence and expertise that can assist prototype developers in advancing commercialization readiness of their medical technology offerings. Contact Rick Satcher for more details.
Networking
Don't forget about our member connect resources, including the Member Profiles site where you can describe your technology capabilities and collaboration interests for all members to see.
If you would like to start a discussion thread via our LinkedIn site on any topic pertaining to MTEC solicitations, awards, product development, or commercialization, please reach out to Rick Satcher or Madison Bell.
– Rick Satcher, MTEC Director of Commercialization
This Fall, we are starting a series of member connects that focus on specific technology areas of interest.  The intent of the Member Connect are to allow our members a chance to get to know each other, and for our members to get help from the MTEC ecosystem. Members will have an opportunity to make an ask and we are counting on the MTEC ecosystem to respond to those asks. MTEC strongly encourages our M-Corps partners and all MTEC members to attend all Member Connect to help our fellow members solve their current challenges.
MTEC members will have an option to register as either a REQUESTING MEMBER or SUPPORTING MEMBER. Learn more about the roles each member plays and see the list of upcoming events on the MTEC Member Connect page.
CO-FUNDING OPPORTUNITY
We are excited to announce that the Orthopedic Research and Education Foundation and the Military Operational Medicine Research Program will be co-issuing a funding opportunity focused on musculoskeletal research.  We will be releasing the RPP in the coming weeks, so please stay tuned for more detail.  MTEC will also be exhibiting at the SOMOS booth in December, so please stop by.
MILITARY MENTAL HEALTH FELLOWS
MTEC's sponsorship of the American Psychiatric Association's Research Colloquium for Junior Psychiatrist Investigators is helping to support the research of three Fellows focusing on Military Mental Health.  Here are brief biographies on these individuals, as well as additional information on their research.  We look forward to sharing updates on their research as it progresses.
MAJ Aaron Wolfgang
MAJ Wolfgang is an Army psychiatrist currently at Brooke Army Medical Center in San Antonio, TX where he is the Chief and Program Director of the Residential Treatment Program that serves active duty service members from across the globe.  He is also an Assistant Professor with the Uniformed Services University.
In 2019, he became the first individual in the DoD to be trained in psychedelic-assisted therapies, and he is now the only individual in the DoD to have delivered these treatments.
His mission is to restore the lives of service members and veterans with PTSD by expanding access to efficacious, cutting-edge treatment options. His primary focus is doing so by leading several lines of effort towards reducing barriers and building a framework for access to psychedelic therapies both within and outside of the DoD. His current work includes: 1) individual participant data meta-analyses of MDMA-assisted therapy for PTSD, 2) a comprehensive review of providing psychedelic therapies in the DoD, 3) another comprehensive review of MDMA-assisted therapy that will be published in a high-impact journal, 4) progressing critical discussions of bioethics at the intersection of psychedelics and the military, 5) consulting on psychedelic clinical trials outside of the DoD, and 6) hopefully conducting clinical trials within the DoD.
Dr. Eric Nelson
After graduating from college in 2002, Dr. Nelson joined the US Army and deployed to Iraq and Afghanistan as an infantry officer in the 173rd Airborne Brigade and 101st Airborne Division. Now a medical doctor entering his final year of a psychiatry residency training program, Dr. Nelson is grateful for the support from MTEC and the APA Foundation through the Research Colloquium. His research, informed by his experiences at war, focuses on suicide prevention, secondary prevention of psychological trauma, and brain injury. The mentorship provided by the Research Colloquium has connected him with valuable mentors, who have already propelled this research beyond its original goals. He hopes it will benefit service members as soon as possible.
Dr. Mina Rizk
Dr. Rizk is a Physician-Scientist Psychiatry Resident at the Mount Sinai Hospital and Postdoctoral Research Fellow (part-time) at the New York State Psychiatric Institute/Columbia University with over 6 years of research experience on multimodal brain imaging, ecological momentary assessment, and stress-inducing laboratory paradigms.
He is currently interested in understanding the brain mechanisms underlying the anti-suicidal effects of buprenorphine, and the potential role of its kappa opioid receptor antagonism properties in this context. He has received a NARSAD Young Investigator Award to conduct a placebo-controlled randomized trial to examine the anti-suicidal effects (and related functional brain mechanisms) of add-on low-dose buprenorphine to treatment-as-usual in depressed, opioid-naïve patients. This study may help advance the understanding the neural mechanism of action of opioid-active compounds for depression and suicidality, which may provide relief for the significant portion of patients who are not responsive to currently available treatments.
– Kate Golden, MTEC Foundation Relations