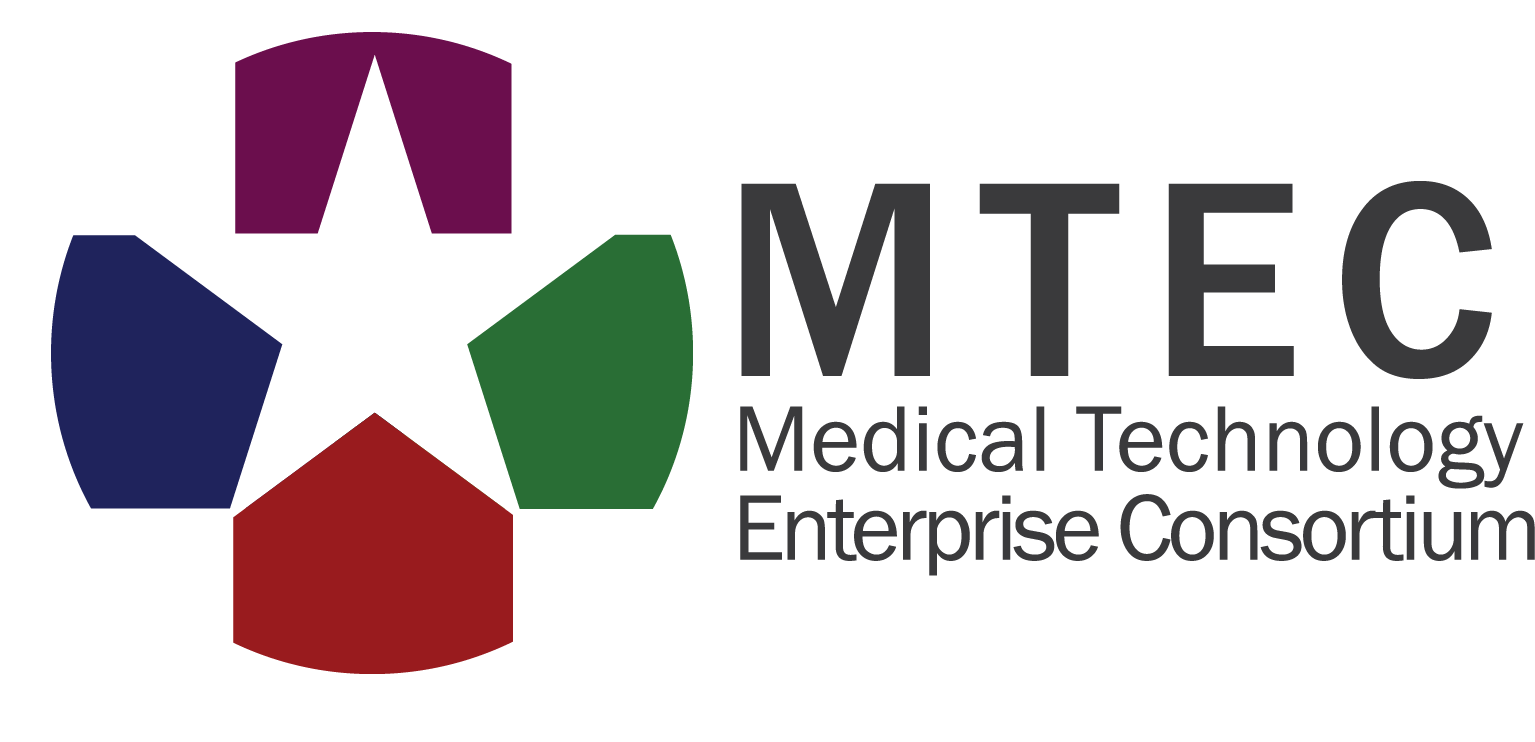 A NOTE FROM MTEC PRESIDENT BILL HOWELL
Dear Members and Sponsors,
With the start of the new year, the MTEC team has been pushing hard in multiple areas of interest.
Solicitations started to hit the press and leftover awards from last year started to be finalized. Last year we did slightly over $150M in awards with an anticipated award total this year close to, if not exceeding, $200M. A good year to be proposing.
The team went back on the road attending several conferences and pitch sessions looking for new companies and technologies of value to the military. The latest event, MedTech Innovator pitch sessions in Baltimore, was very successful in identifying several companies of interest.
The MTEC annual meeting is scheduled for the 23-24 May, and we have gotten confirmations from the senior DHA and USAMRDC research and development leaders as panel speakers. A good time to attend to get your ideas in front of the decision makers.
The MTEC investment group conducted its first review and forwarded six companies for pitch session to venture capitalists. This venture capitalist meeting as well as another review of TBI based companies will happen in the upcoming quarter.
The team started a push effort to meet and discuss MTEC value to the DHA leadership so that when the transition to their leadership occurs at the end of the year, we should see a smooth transition. The meetings have been generally positive to date.
The war in the Ukraine has allowed some of our member technologies to get real life war experience. This may be something of interest to members, and there are several Non-Government Organizations that are working within the theater who can assist you in getting into the theater.
A few notes for new members who have come on board in response to the new solicitations.
Please reach out to the MTEC technical staff, Dr. Chuck Hutti or Dr. Lauren Palestrini in particular, to insure you understand the requirements and military environment in which products will be used. This is the very essence of why the OTA works well – so stay informed so you can team properly and write "on target" proposals.
Do not forget that even if cost share is not required; i.e., you are a non-traditional or non-profit member, if you are planning on contributing either cash or in-kind, identify that within your proposals. The play of your dollars does have an impact on furthering the military's funding as well as impact on outside venture funders.
Like every year, we look forward to this year's session with keen interest. We have built a strong team within the MTEC and are really dedicated to meeting the military R&D needs. In order to do that, we need to assist members to the greatest extent possible to meet their technology development needs and marry them up with military needs. So please do not hesitate to inquire to us if you have any questions or comments. This is a mutual benefit equation; military solutions from member technologies. Let's make it happen!
Yours truly,
Bill Howell
MTEC President

WELCOME NEW MTEC MEMBERS!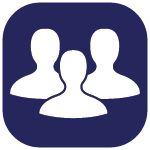 MTEC welcomes 60 new members this quarter. Click here for a full list of our current 540 members as of March 31st!
Small Business (43)
Airion Health LLC
Amend Surgical, Inc.
Arcascope, Inc.
Biobeat Technologies Ltd.
BioCircuit Technologies
Bionet Sonar, Inc.
Capital Factory Properties LLC
Circadian Positioning Systems, Inc.
Cohesys, Inc.
Coruna Medical LLC
CRO LLC
D'Angelo Technologies LLC
Dephy, Inc.
DermiSense, Inc.
Float Lab Technologies, Inc.
Foothold Labs, Inc.
Ginkgo Bioworks, Inc.
IOTAI, Inc.
Jana Care, Inc.
Joint Research and Development, Inc.
Luna Labs USA
Small Business (cont.)
Manzanita Pharmaceuticals, Inc.
Medmarc Insurance Company
Microbiotix, Inc.
Milestone Scientific, Inc.
NightHawk Biosciences, Inc.
Northstar Emergency Management LLC
Omnicure, Inc.
Orbis Diagnostics Ltd.
Phiex Technologies, Inc.
Population Sleep LLC
PortaVision Medical LLC
Reed Integration, Inc.
Regenerative Processing Plant LLC
Rivanna Medical, Inc.
Ronawk, Inc.
Scanogen, Inc.
Sonera Magnetics, Inc.
Sparta Software Corp.
Stellarray, Inc.
SteriO3 LLC
Theradaptive
UCHU Biosensors, Inc.
Large Industry (2)
MCPC
North American Rescue LLC
Non-Profit (8)
Advanced Regenerative Manufacturing Institute
California Service Dog Academy
DHR Health Institute for Research and Development
Dog Tag Buddies
Innovation Development Institute, Inc.
National Strategic Research Institute
Steadman Philippon Research Institute
Stop Soldier Suicide
Academic (7)
Florida State University
New Jersey Institute of Technology
Purdue University
The University of Queensland
University of Kansas Center for Research, Inc.
University of Kansas Medical Center Research Institute, Inc.
University of North Carolina at Wilmington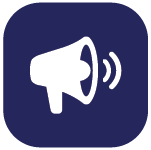 ACTIVE SOLICITATIONS:
"The Wounded Warrior Service Dog Program" [$14.1M] – This active solicitation with the Uniformed Services University aims to advance and optimize a benchmark for the training and matching of service dogs with disabled service members and veterans. Proposals are due on May 15 at noon EST.
UPCOMING SOLICITATIONS:
"Department of Defense Posttraumatic Stress Disorder Adaptive Platform Trial Regulatory Sponsor Partner" – This upcoming Request for Project Information with U.S. Army Medical Materiel Development Activity is seeking interested partners to serve as the regulatory sponsor and holder of the existing Master Protocol Investigational New Drug application to the U.S. Food and Drug Administration in support of the established and ongoing posttraumatic stress disorder adaptive platform trail.
"2023 MTEC Commercialization Grants"– This upcoming grant opportunity through MTEC seeks to help MTEC members advance their commercialization readiness of technologies by connecting them established M-Corps partners providing resource support for business, technical, and regulatory services.
A full list of MTEC's active and upcoming solicitations can be found here.
Follow MTEC on social media for updates on these and future funding opportunities.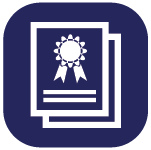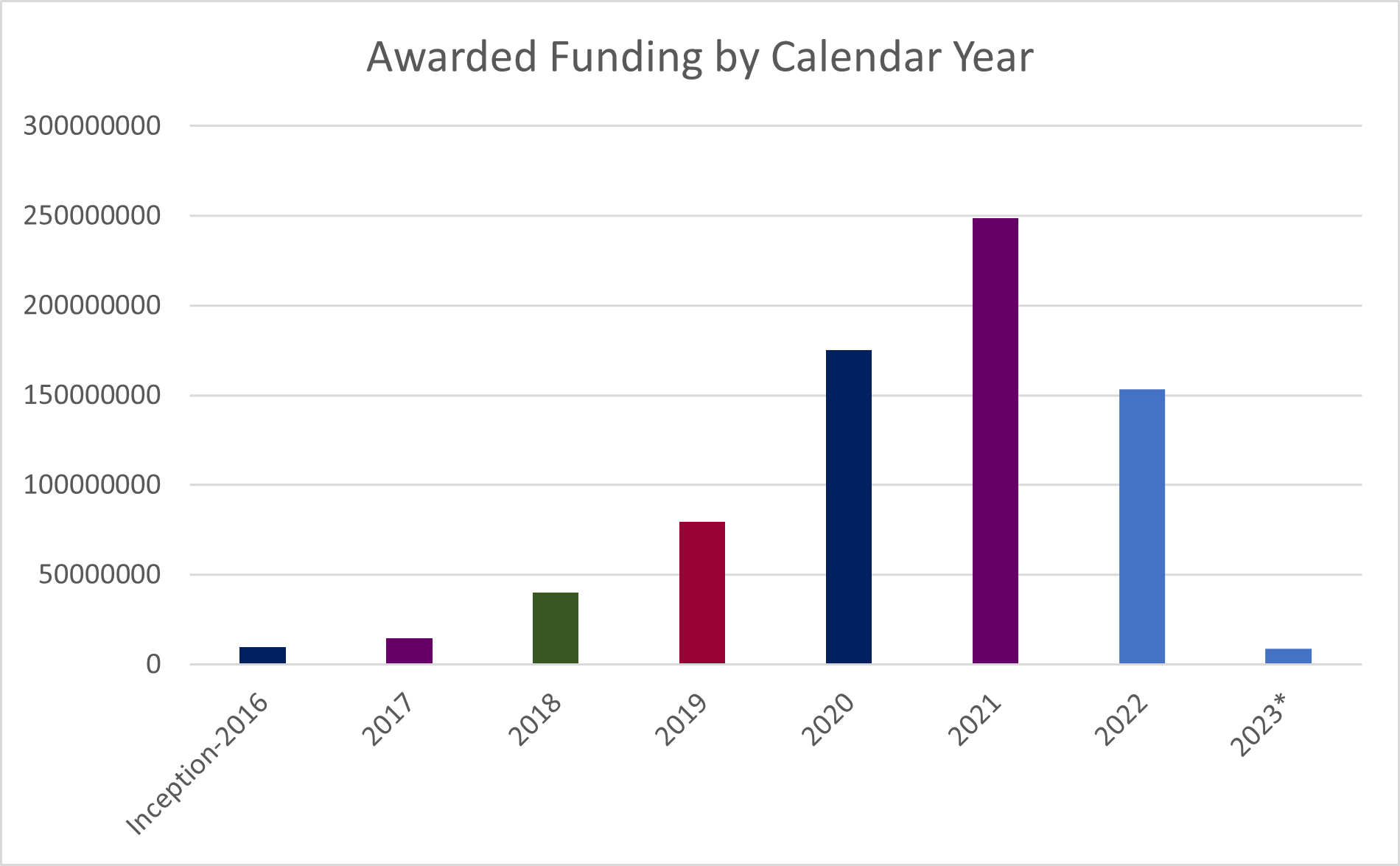 Projects Awarded since last newsletter:
| | | | | |
| --- | --- | --- | --- | --- |
| Initiative # | Title | Company Name | Awarded Ceiling | Award Date |
| 22-08-BDA-007 | Advanced Handheld Spectral and Spatial-Frequency Domain Imaging Camera for Burn Assessment and Total Body Surface Area Mapping | Modulated Imaging Inc | $2,532,848.15 | 4/12/2023 |
| 22-08-BDA-009 | Handheld Device for Accurate Prediction in Digital Burn Assessment %TBSA in Care 1 Environment | Spectral MD Holdings | $3,999,450.66 | 4/12/2023 |
| 22-02-MPAI-066 | (EPSILON) Evaluating Perceptual Space In Long-duration Operational augmeNted reality | Design Interactive, Inc. | $2,199,998.89 | 4/7/2023 |
| 22-02-MPAI-005 | Treatment of corneal injuries with an enhanced regenerative therapy | Phycin Inc | $1,720,229.07 | 3/6/2023 |
| 22-02-MPAI-075 | Development and Fielding of an Ecosystem to Optimize the Human Weapon System at Scale | JAG Consulting LLC | $7,990,484.77 | 2/21/2023 |
| 22-02-MPAI-136 | GelATA to prevent infection in traumatic penetrating injuries | Indiana University | $1,483,833.00 | 2/6/2023 |
| 22-02-MPAI-171 | meso-ConneKt Tissue Matrix | MLM Biologics Inc | $965,251.42 | 2/1/2023 |
| 22-02-MPAI-141 | Expanding GeneCapture's Portable Wound ID Platform for Invasive Fungal Infections | GeneCapture, Inc. | $1,030,320.89 | 1/9/2023 |
| 22-02-MPAI-049 | Wearables and Omics in Support of an Existing Prospective Cohort Study of Stellate Ganglion Block for Treatment of Symptoms of Posttraumatic Stress Disorder and Other Non-pain Conditions | RTI International | $1,126,106.99 | 12/19/2022 |
| 22-07-NavyMultiTopic-066 | Scopolamine and Synthetic Scopolamine for the Treatment of Motion Sickness & its Associated Symptoms | Defender Pharmaceuticals, Inc. | $1,700,000.12 | 12/12/2022 |
| 22-09-BrainHealth-002 | NC-COMP Warfighter Brain Health Technology Integration | RTI International | $1,679,189.34 | 12/9/2022 |
| 22-07-NavyMultiTopic-054 | Lysin-based Preventative for Antibiotic-Resistant Combat Wound Infections | Lumen Bioscience, Inc. | $5,022,383.00 | 11/17/2022 |
| 22-07-NavyMultiTopic-006 | BioFire Diagnostic Wound Panel | BioFire Defense, LLC | $4,580,829.89 | 11/14/2022 |
| 21-06-MPAI-167 | Portable Electrosurgery for Hemostatic & Tissue Preserving Debridement and Fasciotomies for Military Trauma In Forward Surgical Units | Texas A&M Engineering Experiment Station | $1,817,042.74 | 11/9/2022 |
View all Project Awards here.
– Kathy Zolman, MTEC Chief of Consortium Operations 
COMMERCIALIZATION PROGRAM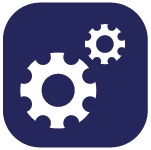 See https://www.mtec-sc.org/m-corps/ for a list of current partners.
Interested in joining the M-Corps? It's free to MTEC for-profit service provider members in good standing who have signed the M-Corps Teaming Agreement. Partners must be experts in their field with an established record of excellence and expertise that can assist prototype developers in advancing commercialization readiness of their medical technology offerings. Contact Rick Satcher for more details.
– Rick Satcher, MTEC Director of Commercialization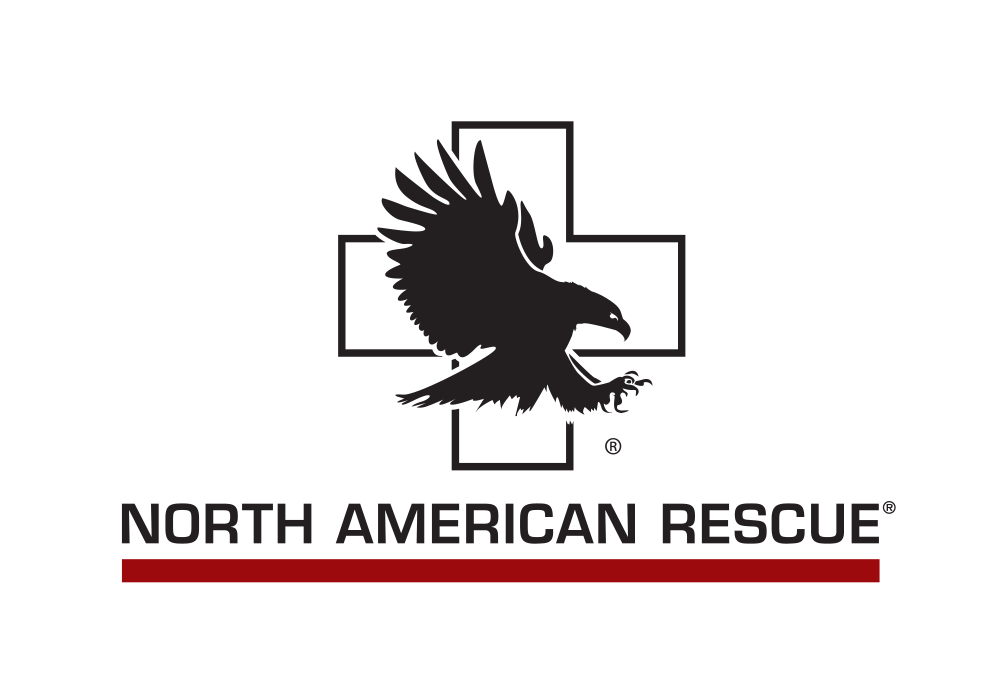 Welcome to new member North American Rescue (NAR)!
MTEC welcomes North American Rescue (NAR) as one of our new large business members! NAR is dedicated to decreasing preventable death by providing the most effective and highest quality mission critical medical products to the military, federal agencies, civilian law enforcement, emergency management systems and pre-hospital life savers. NAR designs, develops, and tests medical products based on military Tactical Combat Casualty Care (TCCC) guidelines. Founded in 1996, NAR is dedicated to providing life-saving products and services led by seasoned professionals such as former Special Operations medics, experienced law enforcement, SWAT and EMS healthcare providers, senior military medical officers and experts. NAR was acquired by Henry Schein in 2019.
– Jill Sorensen, MTEC Chief Development Officer
MTEC Investor Network: MTEC is building its investor network to help members who are developing med tech prototypes with access to capital. MTEC Ventures, the MTEC program advancing these efforts, convened a Review Board in February to support members with development gap funding needs. Come to the MTEC Annual Meeting in May to meet the Review Board members and learn more about this growing MTEC resource!
Teaming Forum: A new feature on the Member's Only page is a forum to discuss open opportunities for teaming. Check it out under the Team Portal on the Members Only site to stay up to date with the teaming requests by other members.
Member Connect Series: We've launched a new series that provides members the opportunity to gain assistance through the vast pool of expertise within the MTEC ecosystem. Each event is tailored to a specific technology area for more targeted problem-solving and knowledge sharing. The series will pick back up after the Summer. Learn more at https://mtec-sc.org/member-connect/
Website: We are excited to announce the new MTEC Website! We will continue to update and revise the site to better meet your needs, if you have thoughts or recommendations, please pass them along to madison.bell@ati.org.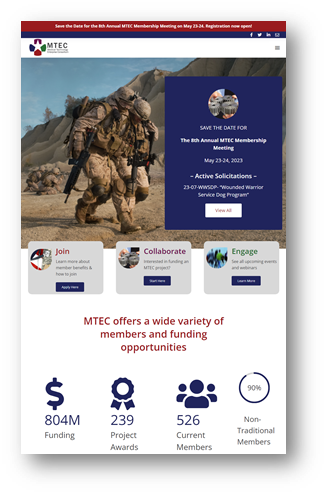 In February, Lauren Palestrini joined Kasey E. Moritz, Assistant Portfolio Manager, Neurotrauma Portfolio, Combat Casualty Care Research Program and Ronda Renosky-Vittori, Program Area Manager, Psychological Disorders Treatment, Military Operational Medicine Research Program to record a podcast hosted by the American Brain Coalition. The episode will be broadcast in October.  Be sure to tune in!
Also in February, Susan Raymond joined the Programming, Engagement & Outreach Committee of the American Brain Coalition.  The Committee is responsible for developing, implementing, and monitoring educational programs, and membership and community engagement and outreach efforts offered by the Coalition.
Next month, Jill Sorensen travels to San Francisco to speak at the American Psychiatric Association's Research Colloquium and to meet the Military Mental Health Mentees supported in part by MTEC's sponsorship of the year-long research program.
And, finally, we are excited to announce our latest partnership with the AUSA, with whom we are partnering to offer a scholarship to combat medic or army doctor pursuing a career in scientific or medical research.
– Kate Golden, MTEC Foundation Relations