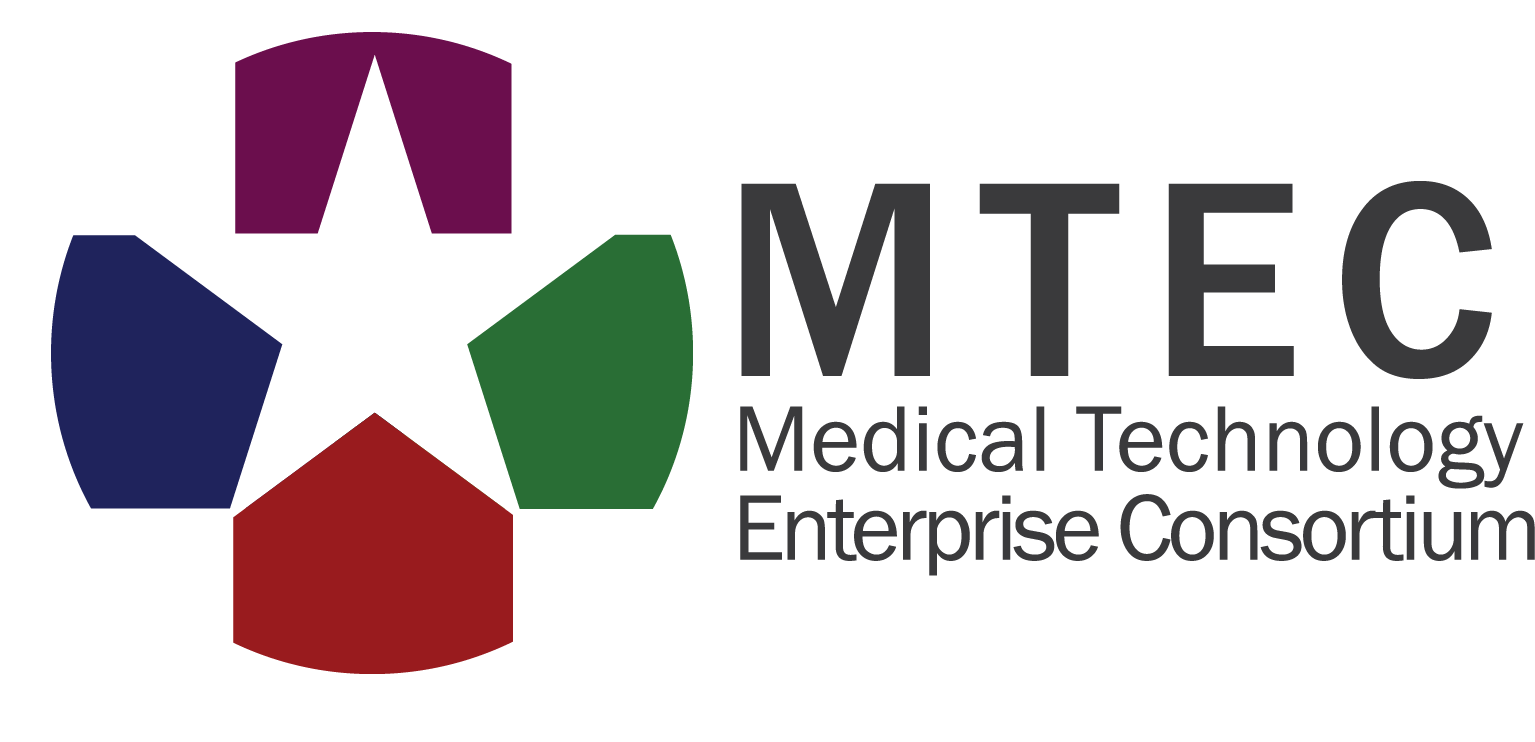 A Note from MTEC President Bill Howell
Let me start by saying it was great seeing everyone in Baltimore for MTEC's 7th Annual Membership Meeting. We had the highest military participation ever! Thank you to everyone who participated.
This is a busy quarter for getting awards out the door before Fiscal Year ends (September 30th). The MPAI solicitation closed, has been mostly evaluated, and we are starting the award process with several companies. If you have not heard from us, the government is actively working on evaluations and we expect for them to be completed soon. On top of that, we have the Navy's multi-topic awards starting.
Our travel schedule is also in full swing again. You can see our schedule below. We are getting face to face with many of the old members and seeing new candidates. This brings new members, answers to questions, and assists in teaming relationships.
Finally, MHSRS is a go in Orlando. This is the second chance this year that you will get to meet the military. If you missed Baltimore's annual meeting, I would suggest attendance here. We will be there in full force and can assist you in whatever capacity.
So enjoy the newsletter and reach out if you have any questions!
Yours truly,
Bill Howell
MTEC President
MTEC Beats
– The MTEC Annual Meeting took place in Baltimore on May 24-25. Thanks to all who participated, moderated sessions, presented and attended. Special thanks to MTEC's new Board Chair, Ellen Embrey, for kicking off the meeting, and to Cindy Parsons of the Wounded Warrior Project for sharing trials and triumphs of her son Shane, RET Army Sgt, who was wounded while on a military patrol in Iraq. Cindy's insights about Shane's blast injuries focused us on our own mission, underscoring the importance of serving those who put their own lives at risk for our safety and national security. We also thank our Baltimore hosts, including the University of Maryland for arranging the Shock Trauma tour. Members can find presentation decks and recordings on the members only site.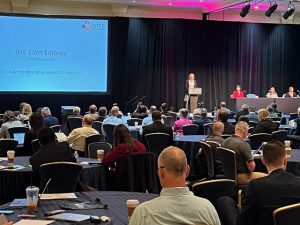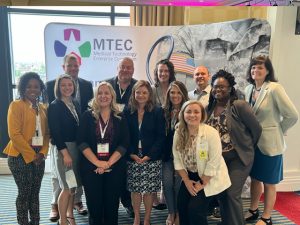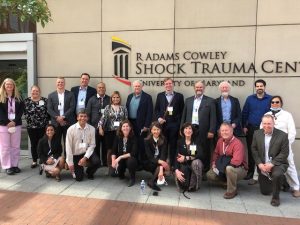 – MTEC joined the MedTech Innovator (MTI) Summit on June 15-16 in Sunnyvale, California. This was an exciting event where MTEC and the other MTI partners were introduced to the MTI 2022 Cohort (a top-notch group of medtech companies handpicked from over 1,000 applicant companies). Many of the companies were interested in learning more about the military needs and potential relevance to the MTEC ecosystem.
– MTEC exhibited at the BIO International conference on June 13-16 in San Diego and met with many potential members. It was good to join our military colleagues in the DOD pavilion.
– MTEC attended the 2022 Medical, Biomedical & Biodefense: Support to the Warfighter Symposium on June 8-9. Jill Sorensen, MTEC COO, moderated a session on R&D funding for medical innovation for which BG Simonson of DHA, CDR Steele of MRDC and F Bowling of SOCOM served as speakers.
– MTEC co-sponsored the American Psychiatric Association's Research Colloquium for Junior Psychiatrist Investigators on May 21 -22. This sponsorship is helping to support the research of three mentees focusing on Military Mental Health.
– Congratulations to the MTEC Commercialization Grant awardees and M-Corps members who will be supporting their commercialization readiness. Kudos to all who applied and to those who supporting this important program and member benefit.
– Congratulations also to the three MTEC members who were recommended for Prototype Acceleration awards.
– Sign up for MHSRS at https://www.mhsrs.net/. Registration is open, and we'd like to see you there! MTEC is planning to be in booth 401.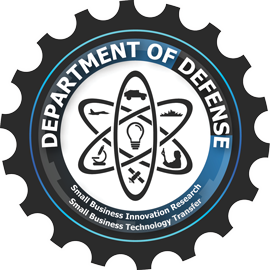 – The Federal Small Business Innovation Research (SBIR) and Small Business Technology Transfer (STTR) programs will expire across the Federal Government after 30 September if reauthorization language is not passed by Congress by that due date. The Office of the Secretary of Defense (OSD) halted receipt of SBIR/STTR proposal submissions after June 15, 2022 due to concerns that contracts could not be awarded under active program authority in time, in the event that re-authorization was delayed or not achieved. See https://media.defense.gov/2022/Apr/15/2002977654/-1/-1/1/DOD_22.2_FULL.PDF for details. Go to https://www.defensesbirsttr.mil/ and https://twitter.com/dodsbir for more information on DOD small business support.
Welcome New MTEC Members!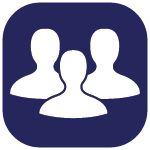 Academic (3)
Cornell University
University of Alaska Fairbanks
University of Notre Dame
Nonprofit (4)
Collaborative Effort, Inc. dba RAIN Incubator
International AIDS Vaccine Initiative
Puerto Rico Science, Technology and Research Trust
Terasaki Institute for Biomedical Innovation
Large Industry (3)
A-Tech LLC dba BlueHalo Labs
Palantir USG, Inc.
Siemens Medical Solutions USA, Inc.
1Focus LLC
4M Biotech Ltd.
Action Medical Technologies LLC
Advanced Biomimetic Sensors, Inc.
Aspen Stem Cell Institute LLC
Biomeme, Inc.
BiotechPharma Corp.
Bodies Done Right
Cellphire, Inc. dba Cellphire Therapeutics, Inc.
DeltaStrac LLC
Eagle Global Scientific LLC
Elephant Ventures LLC
Gateway Biotechnology, Inc.
HealthTech Connex
Hememics Biotechnologies, Inc.
Human Systems Integration, Inc.
IDION, Inc.
Independent Platform LLC
Laulima Government Solutions
Link to Learn
Mainstream Engineering Corp.
MDB, Inc.
MedCu Technologies Ltd.
Nanobionic Technologies Limited
Neunos ZRt
Neuro11 Technologies, Inc.
NeuroStat Analytical Solutions
Neursantys, Inc.
OARK ApS
Omnica Corp.
Oregon Biomedical Engineering Institute, Inc.
PathoGene, Inc.
Pixel and Timber LLC
Polaris Sensor Technologies, Inc.
Powerbuilding Holdings Corp.
Proxima Clinical Research
Qidni Labs, Inc.
Resonantia Diagnostics
Resusitech, Inc.
Rx Bandz
Senseye, Inc.
Shock Therapeutics Biotechnologies, Inc.
Singularity Scitech LLC
SmartHealth Catalyzer, Inc.
Social Science Innovations Corp.
Sonogen Medical, Inc.
Sonosa Medical, Inc.
Spectral MD, Inc.
TensionSquare LLC
The Mullings Group
TMG360 Media
Triple Ring Technologies
TroutHouseTech LLC
UTL, Inc.
Vadum, Inc.
Virion Therapeutics LLC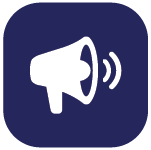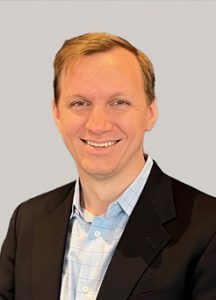 The Research Operations team at MTEC would like to welcome their newest colleague, Dr. Chuck Hutti, who has stepped into the role of Biomedical Research Associate. Dr. Hutti earned a Bachelor of Science in Biology at Texas Woman's University and Doctoral Degree in Cellular, Developmental, and Molecular Biology from the University of Rochester. His graduate work focused on elucidating the role of lysosomes in prion aggregate toxicity and degradation. Prior to his role with MTEC, he worked as a Research Associate at the University of Texas Southwestern focusing on identifying key mechanisms behind breast and ovarian cancer metastasis.
We are excited to have Dr. Hutti on the MTEC team!
MTEC has developed four solicitation processes to promote a flexible and streamlined approach to acquisitions. Each process can be tailored to the complexity of the research goals, the size of the effort, and the maturity of the technologies sought. Timelines to award vary depending on contracting workload, expiration date of funding being used, time of the fiscal year, and solicitation process being used. Over the past three fiscal years, the entire team – MTEC, Government Sponsors, and Army Contracting (USAMRAA) – have been working hard to shorten the overall timeline to award. We are excited to report that the average time to award has been shortened by 34 days (see graph below)! We recognize that timeliness is critical to the survival of small businesses and the continuation of prototype advancement, and we will continue to strive for continued improvement in our timelines. Congratulations to the team for a substantial improvement thus far!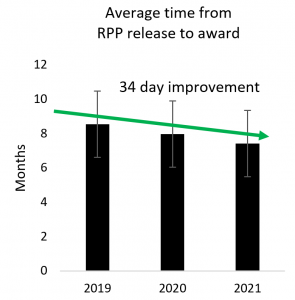 SOLICITATIONS:
22-02-MPAI "Military Prototype Advancement Initiative" – We thank all of you for your patience related to the 22-02-MPAI Request for Project Proposals. The military Sponsors, Army contracting, and MTEC contracting have been working diligently to get evaluations done and notifications to Offerors out. However, there are still Offerors who have not yet heard. We ask for your continued patience while the team completes outstanding taskers over the next few weeks.
22-08-BDA "Burn Digital Assessment" – This funding opportunity focused on the development of a burn digital assessment capability that will be utilized at the Battalion Aid Station, Brigade Support Aid Station, Forward Resuscitation and Surgical Detachment, and field hospital to inform triaging, evacuation, and resourcing decisions, contributing to reduced surgical burden and increased Soldier return to duty. This RPP was released on 6/14/2022, and white papers were due on 7/14/2022. MTEC and USAMMDA hosted a proposers conference on 6/29/2022.
A full list of MTEC's solicitations can be found here.
BRIGHTFOCUS FUNDING OPPORTUNITY:
The BrightFocus Foundation, a leading private funder for Alzheimer's research, has announced new funding opportunities for researchers and post-doctoral fellows! BrightFocus has been a stalwart supporter of scientists addressing the complex challenges posed by Alzheimer's disease research for almost 50 years. Funding more than 260 scientific projects globally, this Foundation aims to find therapies and cure for severe degenerative disorders. More information about BrightFocus funding opportunities can be found on their webpage along with a list of their recently funded projects.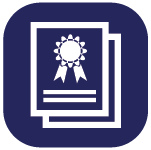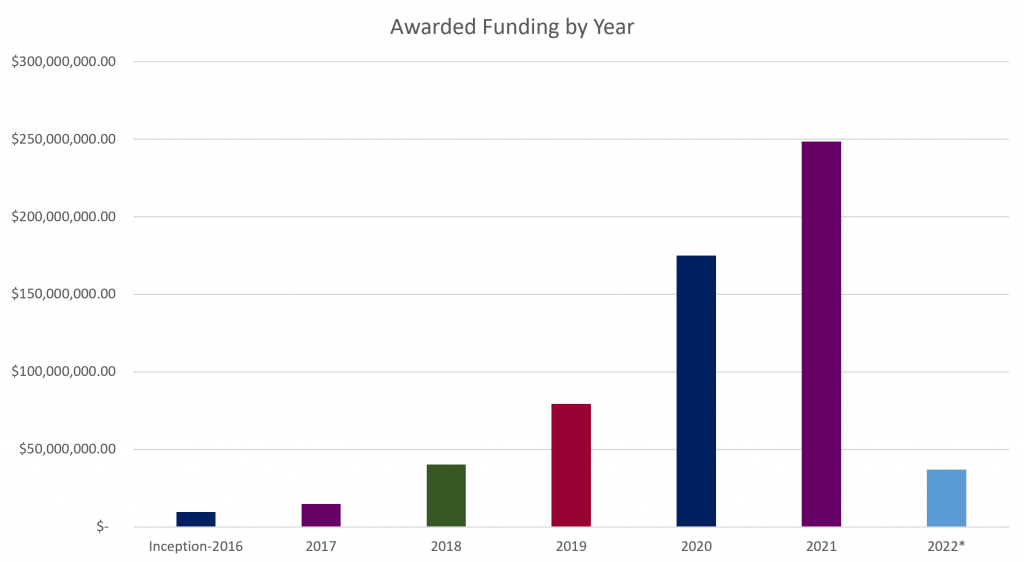 | | | | | |
| --- | --- | --- | --- | --- |
| Initiative # | Title | Member Name | Awarded Ceiling | Award Date |
| 17-08-Multi-Topic-0340B (transfer) | The Effects of Complete and Partial Resuscitative Endovascular Balloon Occlusion of the Aorta (REBOA) with Pharmacologic Treatment in Swine Models of Hemorrhagic Shock, Traumatic Brain Injury, and Complex Vascular Injuries | Northwestern University | $1,471,301 | 5/16/2022 |
| 21-07-iACT-014 | Interoperable Medical Automated Systems (iMAS) Data Analytics and Artificial Intelligence (AI) Algorithm Development for Interoperable Algorithms for Care and Treatment (iACT) | Crimson Government, LLC | $2,237,624 | 5/2/2022 |
| 21-10-NavyMultiTopic-065 | Dehydrated amnion/chorion membrane (dHACM) for Combat Casualty Burn Wounds | MiMedx Group Inc. | $4,684,063 | 4/25/2022 |
View all Project Awards here.
– Kathy Zolman, MTEC Director of Program Operations
Project Highlights
Several MTEC projects, including those from small businesses and academia, have reached major milestones over the last quarter of business. Below is a sampling of several of these successful projects.
Astrocyte Starts its First-In-Human Phase 1 Study of a Stroke and Traumatic Brain Injury Therapeutic, AST-004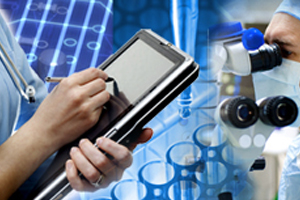 Astrocyte Pharmaceuticals Inc. began their first in-human Phase 1 clinical study for their new cerebroprotective therapeutic. AST-004 is being evaluated as a novel treatment for stroke and traumatic brain injury (TBI) victims. Their study will evaluate the safety, tolerability and pharmacokinetic profile of AST-004 in up to 52 healthy normal human subjects. MTEC is proud to have helped the U.S. Army Medical Research and Development Command (USAMRDC) in sponsoring the advancement of this novel therapeutic.
Developing an Ideal Wound Care Platform: Altrazeal Transforming Powder
ULURU Inc. specializes in developing drug delivery solutions, is advancing the adoption of its novel wound care technology Altrazeal®, an extended wear time solution for acute and chronic wounds. This award funded by the Navy Advanced Medical Development Command (NAMD) through MTEC has ignited a wave of follow-on funding through a SBIR Phase 1, an intramural DoD award, a CDMRP award, and funding by the Austrian Development Agency.
4TDS: Trauma Triage, Treatment, and Training Decision Support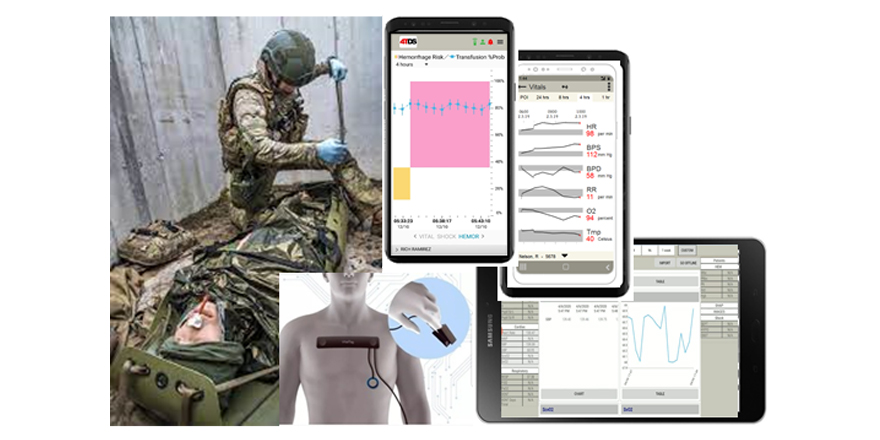 Congratulations to Applied Research Associates (ARA) for receiving the 2022 MTEC Impact Award, which recognizes an MTEC member's outstanding support of a high impact military need. The team has developed the 4TDS system which is being evaluated to indicate the current risk of internal hemorrhage and shock. ARA is working closely with the military medical community to complete FDA approvals and get 4TDS and VitalTag fielded to military medics of all services.
Developing an Integrated Tele-Sleep Mobile Platform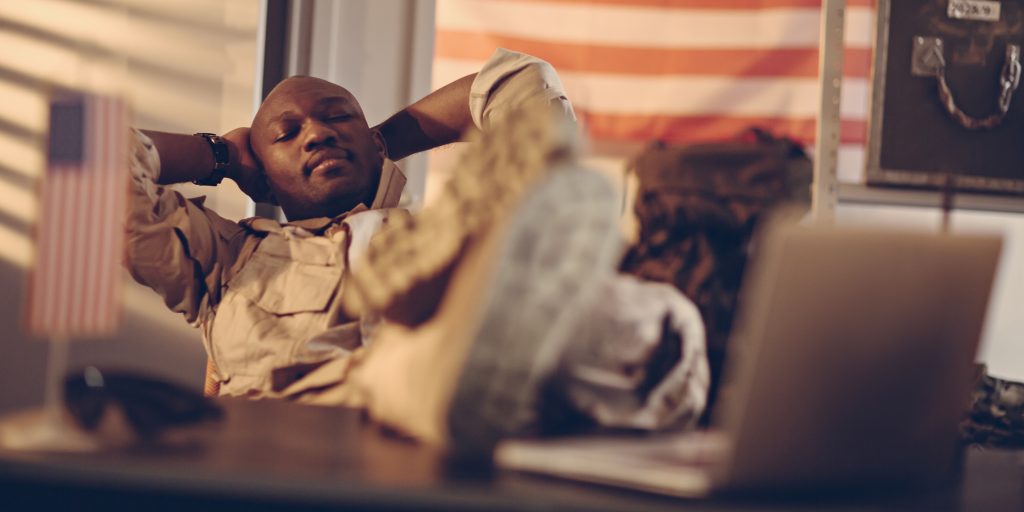 To enjoy previous project highlights, click here. If you have any questions regarding these research efforts, please reach out to Dr. Lauren Palestrini, MTEC Director of Research.
COMMERCIALIZATION PROGRAM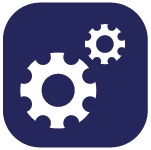 MTEC is pleased to announce thirteen commercialization grant awards (Solicitation Number: MTEC-E22-06-Commercialization) that's providing $584,414 in non-dilutive funds. The funds from this grant are utilized to support a partnership with an M-Corps provider that helps the applicant address challenges associated with technology development and commercialization. MTEC established the M-Corps, a network of subject matter experts and service providers that provide resource support for business, technical, and regulatory services in 2020. See https://www.mtec-sc.org/m-corps/ for a list of all M-Corps partners.
The Scope of work for this grant includes business, technical, and strategic planning focusing on providing medical solutions to support readiness and care in future battlefield scenarios in support of Prolonged Field Care (PFC), Medical Readiness, and Maximizing Human Potential. See below for a list of awardees, project, and M-Corps partners.
Rick Satcher, Director of Commercialization, notes, "MTEC is very pleased to offer these grant funds to support the advancement of our members' health technologies. We hope the collaborations between our members will lead to strong partnerships in the future."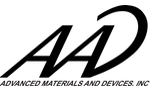 Strategic plan of engagement with Congress and federal agencies


Phoenix P-51 Vagus Nerve Stimulation Device (4)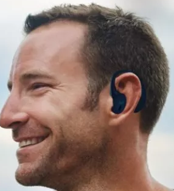 Quality system implementation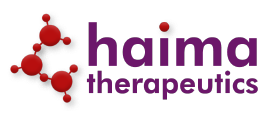 SynthoPlate for Hemorrhage Control (4)

US market access strategy

Smart Bandage & Decision Tool (4)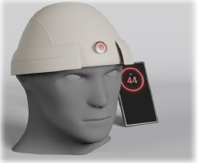 Regulatory Advice for Breakthrough Device Designation (BDD)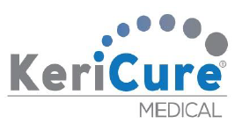 Field Shield Wound Dressing (7)
Clinical trial protocol development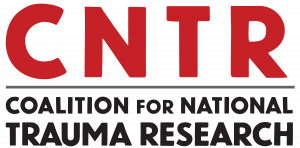 ThermoCuff portable hot and cold therapy device (4)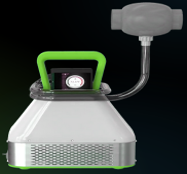 Therapeutic Cocktail for traveler's diarrhea (7)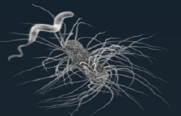 Commercialization analysis and financial model



Clinician Operated Assistive Sleep Technology (7)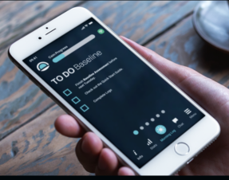 IP strategy and protection; Regulations and compliance in digital healthcare, financial planning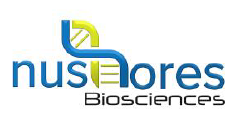 NuCress™ bone void filler scaffold (5)

Manufacturing financial model; market and pricing models


QucikGel – Antimicrobial hydrogel (4)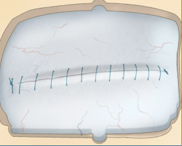 Modified tetanus toxin muscle toning biotherapeutic (4)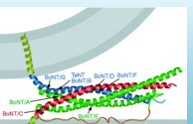 Federal business development strategy


SurgiField – portal operating room (5)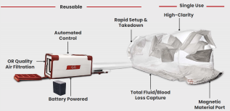 Commercialization strategy and procurement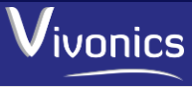 Intracranial Pressure and Assessment Screening System (IPASS) (5)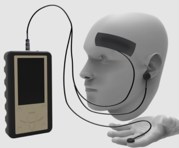 Clinical Trial design and protocol
Interested in joining the M-Corps? Contact Rick Satcher for more details.
Networking
Stay tuned for announcement about Member Connects. These sessions are intended to help connect our membership with common interests so that they may collaborate and partner. Each organization will be allotted a brief amount of time to pitch using the attached 1-slide format. Your pitch can be focused on whatever you think would most benefit you, for example, seeking a partner, offering a capability, or showcasing a technology. There will be contact info on each slide so that you can follow-up directly with whomever you would like. Since the membership has grown considerably, we will be focusing Member Connects in technology focus areas including blood products, brain health, hemorrhage, human performance, infectious disease, regenerative medicine, and medical simulation and training.
– Rick Satcher, MTEC Director of Commercialization
MTEC's sponsorship of the American Psychiatric Association's Research Colloquium for Junior Psychiatrist Investigators is helping to support the research of three mentees focusing on Military Mental Health. We look forward to sharing updates on these individuals and their research as it progresses.
– Kate Golden, MTEC Foundation Relations
See all upcoming webinars here.
Upcoming Webinars:
Wednesday, July 27, 2022 1PM ET – Spotlight Webinar: Hewlett Packard Enterprise
Wednesday, August 3, 2022 1PM ET – Spotlight Webinar: Intersystems
Wednesday, August 10, 2022 1PM ET – M-Corps Showcase: Independent Platform
Wednesday, August 31, 2022 1PM ET – Spotlight Webinar: Magellan Federal
Remember that archived recordings and slide decks for all webinars can be found on the member's only site at: https://private.mtec-sc.org/documents-library/educational-webinars.