With support from the Joint Program Committee (JPC)‐8/Clinical Rehabilitative Medicine Research Program (CRMRP), Defense Health Agency (DHA) J‐9 R&D Directorate, and Office of the Assistant Secretary of Defense for Health Affairs (OASD(HA)), Southwest Research Institute® (SwRI®) and collaborators are developing a new cell manufacturing platform using a 3D printed and scalable bioreactor system, and have demonstrated its applications in human bone-marrow mesenchymal stem cells expansion and exosome production.  The overarching goal of the project is to develop an automated, turnkey, standalone perfusion system together with single-use bioreactors. This system is expected to simplify the stem cell manufacturing process, reduce the labor, reagent, and facility costs while maintaining the stem cells' functions, and therefore, have high impact for regenerative medicine  benefitting patients.
Regenerative medicine, one of the focus areas of the Clinical and Rehabilitative Medicine Research Program, has the potential to address tissue loss (e.g., bone, muscle, nerves, skin, and vasculature) due to traumatic injury in battlefield. One of the challenges in regenerative medicine is procuring cost-effective manufacturing of large number of quality cells used as the raw material in the fabrication of a tissue-engineered medical product. SwRI® has proposed an innovative cell expansion bioreactor to address the problem and to close a clinical gap in regenerative medicine.
The SwRI® bioreactor is a 3D printed, single-use, and scalable cell manufacturing system that provides a large cell culture surface with a relatively small footprint. This bioreactor system facilitates automation through a perfusion-based medium with oxygen delivery. It allows easy scaling up, scaling down, and scale out while maintaining the cell manufacturing process. It is a closed cell manufacturing system to minimize the chance of contamination and therefore it reduces the facility cost (using ISO 7 rather than the high-cost ISO 5 clean rooms).
Several breakthroughs and accomplishments have been achieved while working on this project. SwRI® and collaborators were able to establish the process of fabricating different-size bioreactors using 3D printing. The team was then able to demonstrate the safety of the bioreactors for cell culture. This led to the development of surface treatment of the bioreactor to promote cell attachment and growth. Using the information from previous experimentation, the team established the α-prototype of the bioreactor control system. Since then, the team has demonstrated the use of multiple-size bioreactors for the expansion of mesenchymal stem cells (MSCs) while keeping the stem cells' phenotype. The team was also able to demonstrate the use of the bioreactors to produce MSCs-derived extracellular vesicles, or exosomes, which have the potential to be used as an acellular therapeutic drug. At the end of the MTEC project, the bioreactor technology is expected to be demonstrated for cGMP cell manufacturing to achieve the technology readiness level (TRL) 7.
The next step is to demonstrate the capability of the bioreactor in different applications in cell and gene therapy and tissue engineering fabrication. SwRI® is currently looking to develop a β-prototype of the bioreactor system that is a scalable, modular, automated, and closed cell manufacturing platform. SwRI® has begun to look into the commercialization of its current bioreactor technology.
The research project award recipients were selected from the respondents to MTEC's Request for Project Proposals for scalable, production‐ready, commercial prototypes, and processes for cell, tissue, or organ bioengineering technologies that will overcome current challenges and enable successful cGMP manufacturing and clinical translation of regenerative medicine based therapies (Solicitation #MTEC-19-07-BIOMFG).
More information on this project can be found on the SwRI® website: Novel Bioreactor Boosts Biopharmaceutical Production | Southwest Research Institute (swri.org)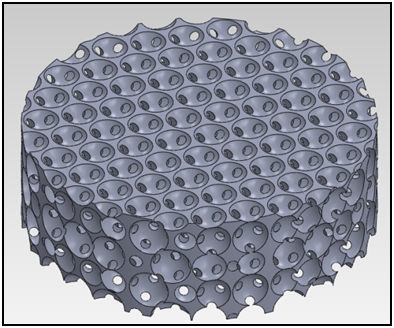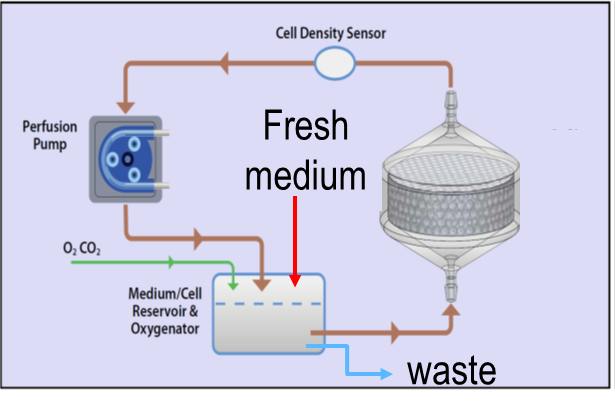 More about Southwest Research Institute
Southwest Research Institute® (SwRI®), located in San Antonio, Texas, is a non-profit contract research organization established 75 years ago in 1947. Today it has around 3000 employee and nearly 2.5 million square feet of state-of-the-art laboratories, facilities, and offices. Since its doors first opened, the nonprofit research and development organization has expanded its research to fields ranging from space science and automobile automation to chemistry, pharmaceuticals, and bioengineering.
An experienced project team working on this scalable bioreactor system. Alongside SwRI®, the team includes GenCure, RoosterBio, and US Army Institute of Surgical Research. Gencure provides cGMP cell therapy manufacturing and quality management system at clinical and commercial scale. RoosterBio has the key program of large-scale production of MSCs for regenerative drug and cellular component in engineered tissues, as well as a producer of therapeutic extracellular vesicles – exosome. U.S. Army Institute of Surgical Research (USAISR) is the Army's lead research laboratory for improving the care of combat casualties. We are grateful for having such an accomplished team of engineers and scientists to collaborate with on this project.