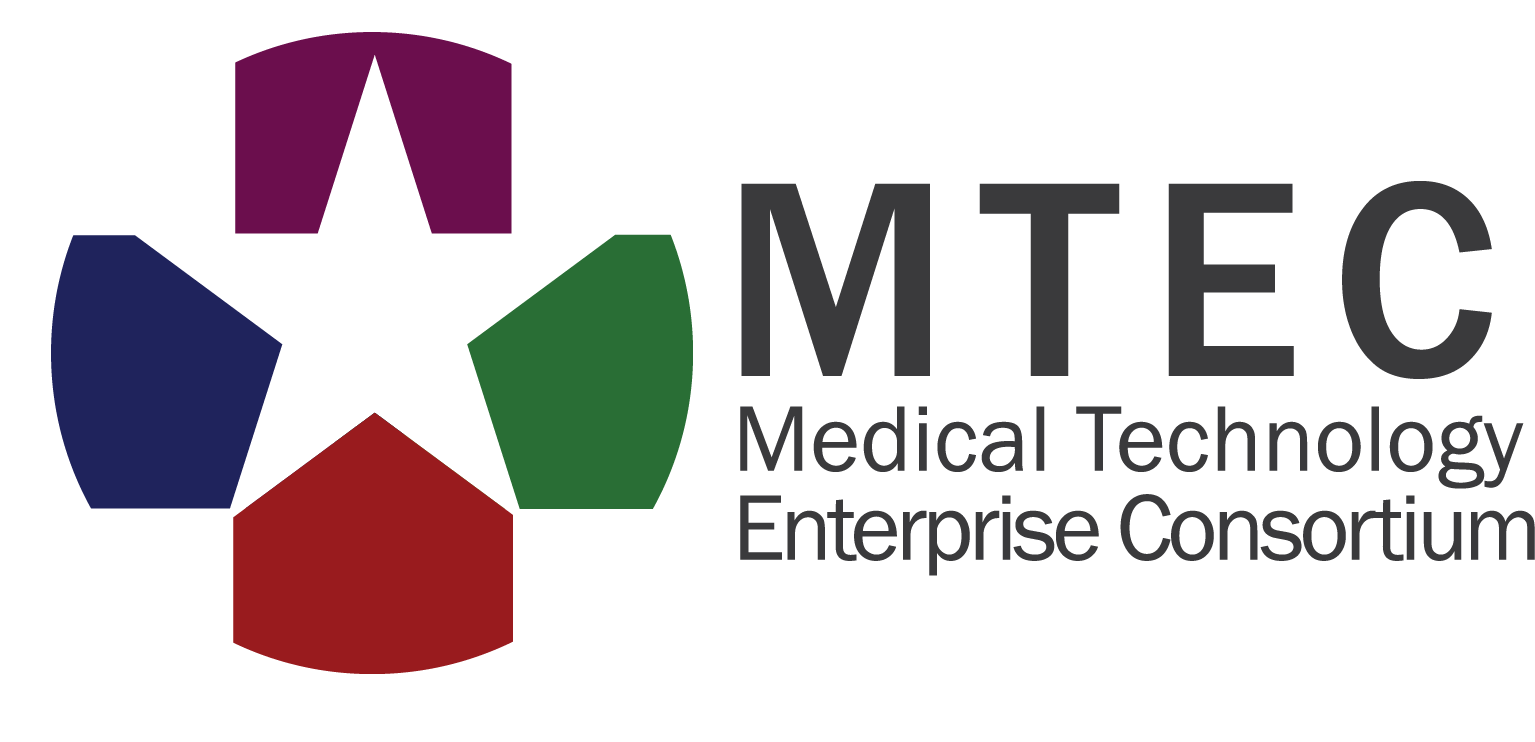 MTEC WELCOMES NEW BOARD MEMBERS
The Medical Technology Enterprise Consortium (MTEC) recently elected two new members to serve on the Consortium's Board of Directors. MTEC is a nonprofit whose sole mission is to assist the U.S. Army and the Department of Defense (DoD) in developing medical solutions that address the health care needs of America's Soldiers, Sailors, Airmen, and Marines, especially those injured while serving their country.
MTEC is excited to welcome Dr. Pierre Noel and Dr. Ron Poropatich to the Board of Directors.
* Dr. Pierre Noel is Director of the Mayo Clinic's Center for Military Medicine, which coordinates military-related practice, education, and research programs across the Mayo Clinic and provides medical services and education to active-duty service members and retirees. He is currently a physician in the Mayo Clinic's Department of Internal Medicine Division of Hematology and Oncology, a Senior Visiting Fellow at the Brent Scowcroft Center on International Security, a Professor of Medicine at the Mayo Clinic College of Medicine and Science, and a primary consultant in protective medicine to the White House Medical Unit.
Since 2012, Dr. Noel has served as Director of Special Operations Tactical Medicine at the Mayo Clinic, a program specializing in combat trauma and critical care. In this role, he has trained more than 700 special operations personnel in prolonged field care and tactical combat casualty care. Previously, Dr. Noel was Chief of Hematology and a Senior Clinician at the National Institutes of Health Clinical Center, as well as a physician in military operations with the U.S. Air Force for more than 10 years, retiring with the rank of Lieutenant Colonel. Throughout his military and public service career, Dr. Noel has worked diligently to advance the health, safety, and effectiveness of the U.S. Armed Forces.
* Dr. Ron Poropatich currently serves as the Director of the Center for Military Medicine Research (CMMR) and as a Professor of Medicine in the Pulmonary, Allergy and Critical Care Division at the University of Pittsburgh. Under Dr. Poropatich's leadership, the CMMR has developed a large DoD medical research portfolio and established the University of Pittsburgh as a key collaborative research partner for the DoD.
Since 2012, Dr. Poropatich has also acted as the Senior Advisor on Telemedicine for the University of Pittsburgh Medical Center, leveraging the use of virtual health solutions for this innovative leader in health care delivery. With more than 30 years of clinical service in the military health care system, Dr. Poropatich understands deeply the importance of quality medical care for service members and veterans. Before retiring from the U.S. Army in August 2012 with the rank of Colonel, Dr. Poropatich served in many leadership positions at the Walter Reed National Military Medical Center and the U.S. Army Medical Research and Materiel Command Telemedicine and Advanced Technology Research Center. Even in retirement, Dr. Poropatich continues to serve the Nation as a board member of the VA Research Foundation for the Veterans Affairs Pittsburgh Healthcare System.
Lester Martinez Lopez, MD, MPH, Major General (Retired), U.S. Army, President and Chairman of the MTEC Board congratulated the new members: "Dr. Noel and Dr. Poropatich are exceptionally accomplished leaders with a strong understanding of military medicine and the importance of healing our service members. Their perspectives will add tremendous value to our Board of Directors, and we are excited to have them as part of the MTEC leadership.
MTEC BOARD NOMINATION PERIOD OPEN NOW
Due to an unforeseen vacancy on the MTEC Board of Directors, the MTEC Nomination Committee is accepting nominations for the MTEC Board from the membership for the Large Business Representative seat.
Please complete a Director of Nomination Form (includes Nomination Policy & Election Procedure)and submit to: Stacey Lindbergh, MTEC Executive Director at execdirect@mtec-sc.org.
The Nomination Committee will compile the nominations received and develop a slate of no more than 5 nominees. The MTEC Board of Directors will vote on the nominees to replace this vacated seat at their next meeting. The Director elected to fill the vacancy will be seated for the unexpired three-year term of the predecessor in office, which will end in January 2021. In accordance with the MTEC Bylaws, the elected member's term will commence immediately. Board members are permitted to serve two terms.
4TH ANNUAL MEMBERSHIP MEETING – REGISTER NOW!
MTEC is pleased to host the 4th Annual MTEC Membership meeting at the Charleston Area Convention Center in Charleston, SC. Beginning in 2011, Charleston has been ranked #1 U.S. city by Condé Nast Traveler/Reader's Choice Awards for eight consecutive years. In 2018, Charleston was voted #1 U.S. city for the sixth year in a row by Travel + Leisure magazine. Watch this video to see why.
What: 4th Annual MTEC Membership Meeting
When:  March 20 & 21
Where: Charleston Area Convention Center
MESSAGE FROM THE CHAIRMAN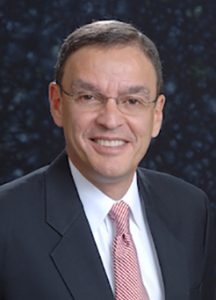 MTEC members, sponsors, and stakeholders – I am very proud to report that the MTEC continues to grow in membership and opportunities. We now have more than 275 members, and we pursued research in all # of MTEC's research domains in 2018. Our partnership with USAMRMC is solid and is now expanding to the Department of the Navy and the Department of Defense. We are hopeful that this partnership will soon extend to many other organizations in DoD and in the federal government. I am very proud of MTEC's growth, but I am prouder of the advances we are making to preserve and restore the health of our warriors and veterans.
We are learning from our experiences and are working to improve our procedures. We experienced some project management slips last year, and now we are making changes to better manage projects according to schedule and to maintain adequate disbursement rates. We are also improving solicitation requirements so that proposal content will improve. We have introduced a formal teaming software to assist members in finding teaming opportunities for solicitations, and we have continued to communicate the value of teaming to members. I am very excited about our upcoming membership meeting in Charleston, South Carolina. The MTEC team has worked hard to coordinate and refine the programming, as well as the networking opportunities offered at this year's meeting. At the end of a day, we strive to create an environment that leads to the right partnerships and efforts, so that we can together deliver better and faster solutions for our warriors and veterans.
This endeavor is a team sport, and as such, we need to recognize the contributions of our military community, who are placing their trust and dollars into our hands, as well as the contributions of our MTEC members, who provide the needed technologies, capabilities, and hard work to make this endeavor successful. I want to personally thank you for your trust, commitment, and hard work. I look forward to continuing our partnership and success in 2019!
Sincerely,
Lester Martinez-Lopez, MD, MPH
Major General (Retired), U.S. Army
President
A FEW LESSONS LEARNED
During the past year, MTEC experienced many forms of growth, some of which are described in other articles in this newsletter. We are expanding well, but we have experienced some headaches along the way. Below are some of the lessons learned that may be of value to the membership.
The multi-topic RPP overpowered the military with the volume of papers to review, leading to delays in processing responses. As I'm drafting this newsletter, the last of the evaluations are coming in. This delay is certainly regrettable, but it did lead us to change the outreach search method to a more efficient "open concept" solicitation this past fall. The open concept responses were forwarded to the military in the first week of February, and we are hopeful that we will receive their comments in March. (A side note: as difficult as the multi-topic RPP was, we are awarding contracts for many of these topics and have even pulled projects out of the basket in some instances. We believe the value of the multi-topic RPP is growing over time.)
Members continue to ask for access to military decision makers. MTEC has recently taken steps to accommodate these requests. We are working closely with the military to engage them in the solicitation process up front. We have convinced all of the recent sponsors to participate in a pre-proposal conference to describe their intent and needs, as well as answer questions from the membership. Moreover, at the upcoming Annual Membership Meeting, we will have almost all funding sponsors on the podium to share their future needs and to network with members. In some instances, we have been able to coordinate meetings between members and research funding sponsors or laboratories. Of course, the MTEC team is always ready to answer questions during the solicitation process and throughout the year. Our intent is to provide the best possible proposals back to the military—the more discourse, the better the chance of meeting this goal.
The military has expressed to us that in some instances they liked proposals but did not have the dollars to totally fund the project. They indicated that if the members could have brought forth some cost share, it may have affected their decision and allowed for partial government funding to get the projects moving. You will see a renewed interest in cost share reflected in our next round of solicitations. Though this metric is not the most important item in the selection criteria, members should truly review their financial reach and bring outside dollars themselves whenever reasonable.
Recently, our sponsors informed MTEC, that they are being closely scrutinized for dollar disbursement. Disbursement is the act of paying out invoiced dollars based upon a completion of work within a project.  In reality, disbursements are monitored by the financial folks above USAMRMC in the Army and DoD hierarchy, and if disbursements are delayed, sponsors could have out-year dollars taken away.  Those out-year dollars could be taken from your own project, as many multi-year projects are annually funded.  So, please complete your work on schedule and submit the invoices on time.  As further evidence of the government's scrutiny of disbursements, USAMRMC is hiring a specific project manager to monitor such activity and interact as appropriate to drive compliance.  MTEC is also working closely with the military to reduce the invoice processing time and quicken disbursements.
Finally, we are seeing the military frequently request teaming based on matching capabilities from separate proposals. This is a slower and more cumbersome means to make teaming happen, and the process often takes some cajoling.  In trying to encourage teaming decisions before proposal submission, MTEC recently developed and launched a teaming application on our website.  This software allows you to enter your company's capabilities and interests and to search the other member profiles so that you can find potential partners quickly.  Also, we have started advertising member requests for individual solicitations to search out desired capabilities.  At the upcoming Membership Meeting, we will showcase a few companies who provide service support to research and who may be of value to members in teaming relationships.
As we move into 2019, it seems hard to believe that this endeavor just completed its third year—my how time flies when you are working!  The entire MTEC team remains dedicated to the mission of supporting the military, and by extension the civilian population, with medical technologies that matter.  We hope you share our enthusiasm as we move forth into what should be an expanding and interesting year.
Sincerely,
William Howell
Chief Operating Officer, MTEC
MTEC'S NEW MEMBERS-ONLY COLLABORATION TOOL
Due to requests from our MTEC membership, MTEC has developed a new collaboration tool and added it to the Member Profile tab on our MTEC Members Only Website. The purpose of the tool is to provide membership and government sponsors a quick and easy way to search the membership for specific technology capabilities, collaboration interest, core business areas/focus, R&D highlights/Projects, and Technical Expertise.
This tool will help the membership identify potential teaming partners and aid government sponsors in identifying members that have the capabilities needed for government projects. Please make sure to add your information to maximize your ROI from your membership!
FIRST-OF-ITS-KIND FUNDING MECHANISM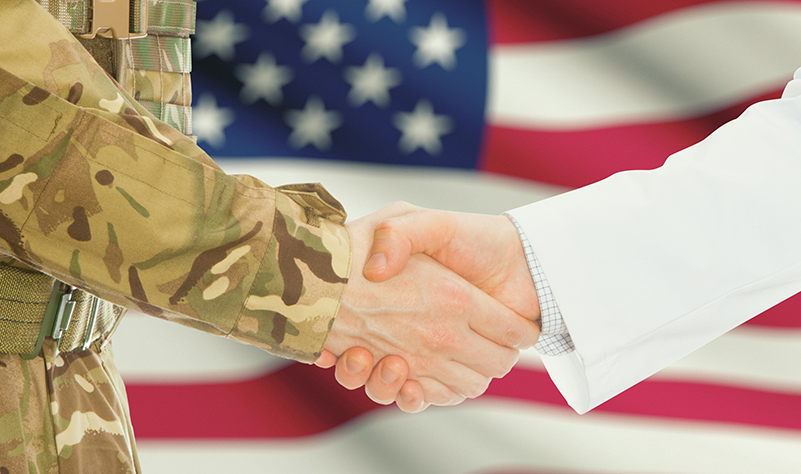 written by: Lauren Palestrini, Director of Research Programs
MTEC uses a first-of-its-kind funding mechanism that enables both the government and private sponsors to support groundbreaking medical research.
MTEC has been able to expand its funding base using a blended funding construct in which private sector and philanthropic funds augment government sponsor contributions.
To leverage this innovative funding structure, MTEC partnered with The Allergan Foundation, a U.S.-based, private charitable foundation that supports programs working to improve patient diagnosis, treatment, care, and quality of life. Through MTEC, The Allergan Foundation recently awarded funding to Stanford University (PI: Dr. Jeffrey Goldberg) to continue a vision restoration research effort originally funded by the Army via MTEC.
Soldiers in the battlefield are exposed to significant trauma through blasts, penetrating wounds and burns. Among the most prevalent injuries are those related to the eye, which account for 12-15% of all battlefield wounds. More than 15% of these injuries result in removal of the eye. In the U.S. alone, 2.9 million people are visually impaired and 1.3 million are blind, over 50,000 of whom are veterans.
These significant numbers demand solutions because of the impact that vision loss has on an individual's quality of life. Unfortunately, the optic nerve (which relays visual information to the brain) cannot regenerate itself, and there are no current treatments that elicit visual recovery after traumatic or ischemic injury to the optic nerve or in response to degenerative disorders, such as glaucoma. Through funding from The Allergan Foundation, Stanford University will work to develop a critically-needed prototype that enhances optic nerve regeneration.
Funding provided by private sponsors or investors allows MTEC to facilitate development and application of new medical technologies that help heal our warfighters and veterans. MTEC would like to give a special thanks to The Allergan Foundation for its generous gift!
FROM THE MTEC PROGRAM MANAGER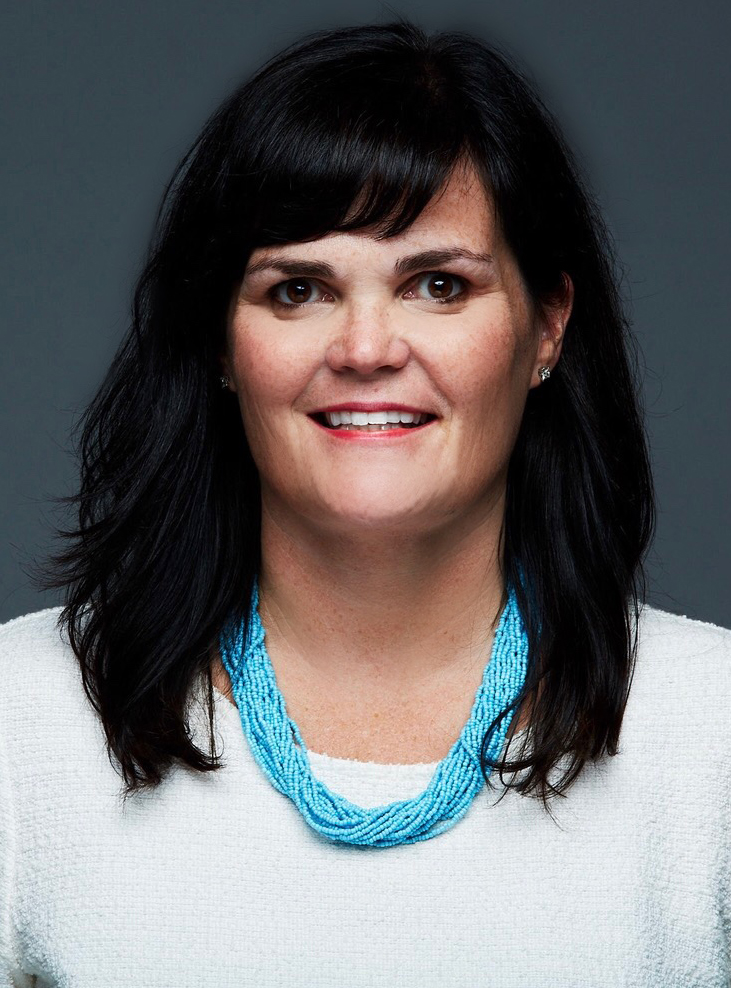 2018 was a year of significant growth for MTEC: our membership has grown to over 270 organizations; we released 10 solicitations, awarded 16 new projects, and we put $48M of new and follow-on funding on contract this year. And we awarded a total of 31 projects with a funded ceiling of $108M.
We listened to our membership and released the Open Concept RPI as a way for members to submit unsolicited project ideas directly to the government. MTEC received more than 150 submissions and provided feedback and suggestions for possible improvement.
2019 is off to busy start! MTEC has already released 4 solicitations:
Burn Patient Transfer System (BPTS)
Anti-Scar Treatment for Deep Partial-Thickness (DPT) Burns
Walter Reed Army Institute of Research (WRAIR) Small Molecule Antibiotic Drug Development for Combating Antibiotic Resistant Bacteria (CARB)
Development of Personalized Bacteriophage Therapeutic for the treatment of Bacterial Infections
New Award Highlight: MTEC has made the following awards during the past quarter:
Upcoming Solicitations: MTEC recently posted the below Pre-Announcement, so please refer to the MTEC upcoming solicitations webpage for more information.
Biomanufacturing for Regenerative Medecine
Current Opportunities: MTEC has the below solicitations currently open:
19-05-Anti Scar Due 2/28/19 Noon ET
19-06-Phage Due 2/25/19 Noon ET
We are expecting this pace to continue throughout the rest of this year. Thank you for your continued support of MTEC—we look forward to working with you in 2019!
Kathy Zolman
MTEC Program Manager
MTEC'S FIRST AWARD TO REACH COMPLETION – "MANUFACTURING OF A NEGATIVE PRESSURE WOUND THERAPY DRESSING FOR HAND WOUNDS: REHEAL GLOVE"
written by: Lauren Palestrini, Director of Research Programs
Congratulations to the team at University of Texas at Arlington and ReHeal LLC for completing the first MTEC award! This project was awarded in October 2017 under the Prototype Acceleration Award (PAA) mechanism, which focused on advancing novel prototype technologies into the next major stage of development or next major milestone within a 12-month period of performance (Request for Project Proposals #MTEC-17-02-PA).
Complex hand wounds can be debilitating; current therapies often lead to excessive scar formation and fail to preserve range of motion (ROM). Often, such injuries are not treated with immediate wound closure or soft-tissue coverage, but are instead managed with temporary dressing application. Case reports have shown the efficacy of Negative Pressure Wound Therapy (NPWT) for hand injuries, but current dressings translate poorly when applied to the hand, due to its unique shape and requirement for motion, and there is much room for improvement. After reviewing many case studies, key aspects were identified to improve NPWT for hand wound applications: the hand wound dressing should easily seal to the contoured geometry of the hand, allow for rehabilitative motion, and be non-adherent to avoid damaging the wound or skin grafts during dressing changes. Based on these application requirements, the team at the University of Texas at Arlington and ReHeal LLC previously developed prototypes of an advanced hand wound care dressing system, the ReHeal Glove, which meets all of these critical application needs.
The MTEC award focused on establishing a process for low volume production of the wound dressings. Specifically, the following aspects of the manufacturing process were developed through this award:
Mold tooling design (Figure A above – 3D printed hand model tooling) and manufacturing process for dip molding
Silicone dip molding apparatus
Silicone dip molding process
Assembly process for attaching tubing and wrist strap to secure the dressing to hand and apply negative pressure
Basic quality control metrics for the glove
Sterilization and packaging process
Manufacturing 100 silicone gloves (Figure B above – a glove made with the manufacturing process optimized with the MTEC award.)
The completion of this process for low volume production is critical to allowing the team to move forward with testing this hand wound care-dressing system in early feasibility studies and subsequent clinical trials.
Good luck with continued efforts to advance this technology.
SHOW SOME LOVE – MTEC'S FIRST JOURNEY ON THE CFC TRAIL
written by: Patricia Johnson, Director of Strategic Partnerships
The emails always begin, "You are invited…."
As a newly approved member of the Combined Federal Campaign, the world's largest and most successful annual workplace charity campaign held nationwide from September through January, MTEC was eager to accept the invitations to attend agency charity fairs. But, as novices, we weren't sure which ones would be the most productive for us when the email invitations came pouring in.
The mission could not be more important—raise awareness in the federal government of MTEC and hopefully, in the process, gain donors who will earmark contributions for the important mission of MTEC in their monthly paychecks. No one is obligated to give, so connecting with the right potential donors is key.
Over the past 55 years, Federal employees have contributed more than $8 billion through regional CFCs across America. The CFC of the National Capital Area is the largest workplace giving campaign in the world and last year Federal employees generously pledged more than $46 million. But, the past few years have shown a significant drop off in donors, so this year they split into zones, invigorated their loaned executives (employees selected from every agency to increase awareness of this giving program), changed the color of the Show Some Love logo to green, and vowed to increase their numbers.
The training provided by the regional coordinator explains what is involved and how best to showcase your mission. They suggest tablecloths and signs, giveaways to lure the crowds to your table. On site, you quickly learn that table placement is important. If you arrive early, you can occupy the finest piece of property, a table situated in such a way that employees walking by can see you from every direction. Table neighbors are also important. If you find yourself next to the World Wildlife folks who are giving out stuffed animals to people spinning a Las Vegas style wheel, you'd better move. Or, if you find yourself next to the service dogs, probably all related to the irresistible Sully, you can use the time to catch up on all your emails because no one is going to pay any attention to you. They are all on the floor petting the dogs.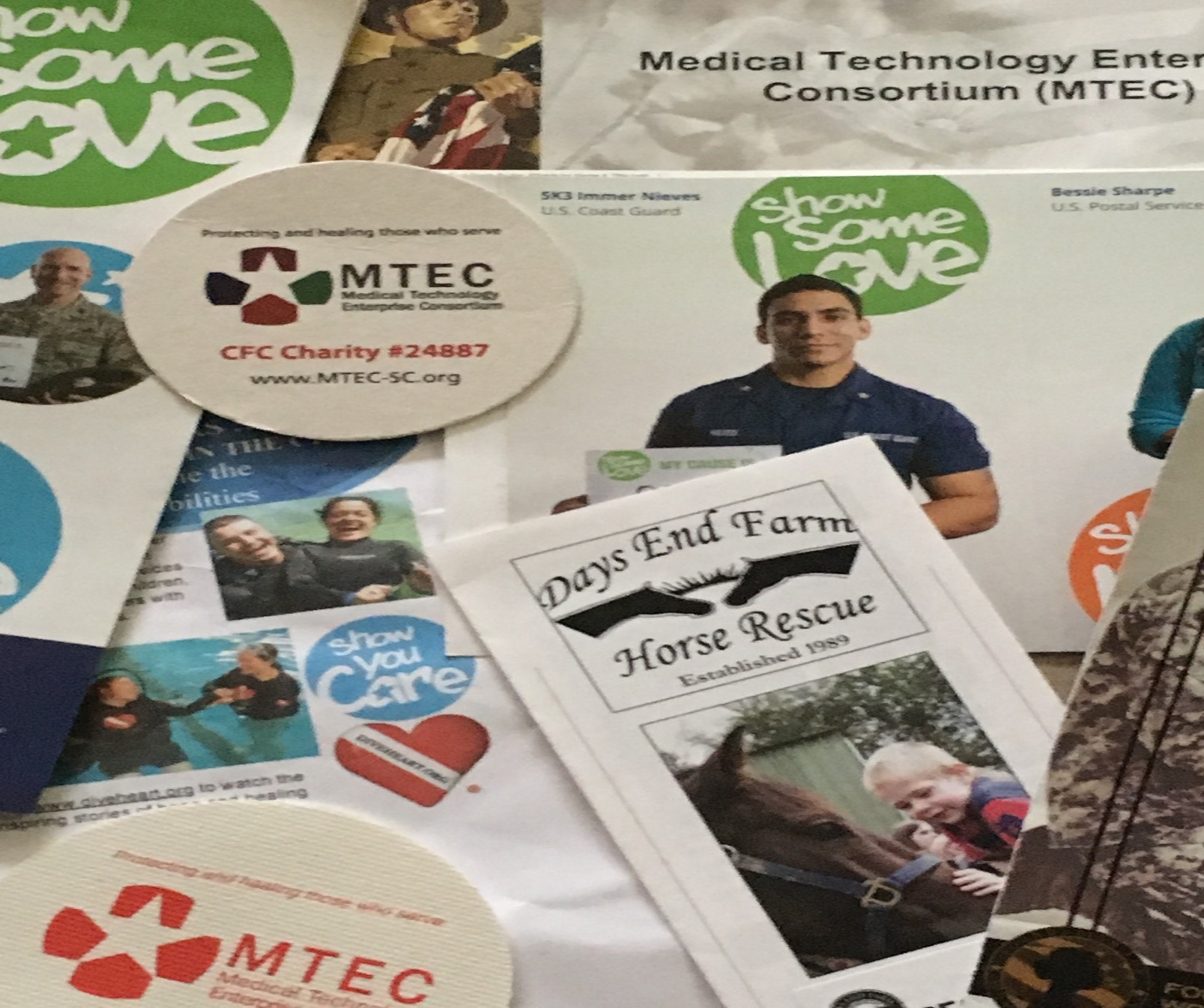 Our mission at MTEC is not one that we can explain in a soundbite, and when pedestrian traffic is flowing by your table, you are forced to promote yourself in short verbal bursts. "We heal those who serve," is easy to shout out. "Our consortium is an amazing group of talented people." Or, a crowd favorite, "Would you like a tootsie pop?" That seems to work every time.  Once they stop, if you don't quickly give enough detail, people ask questions like "do you deliver prosthetics to the soldier's home?" "Are you from Walter Reed?"  "Are you Wounded Warriors?"
Many of the charity fairs offer speaking opportunities, so these became a priority on our selection list. If you have time to talk about the mission of MTEC, even if it is a smaller crowd, the impact feels much greater. At the Pentagon, fair organizers cleverly provide bingo cards to employees so they have to visit every single table in attendance to get a stamp. It's nice to have the increased traffic, but often they just ask for their stamp and move on quickly to the next table.
Washington D.C is full of iconic buildings—the Jefferson Memorial, the Martin Luther King Memorial, the WWII and Korean War Memorials, the White House and the Washington Monument. Sandwiched between and around these world-famous buildings are lesser-known ones, but these are often equally as beautiful and dipped in history.
St. Elizabeth's, opened in 1855 as the first federally operated psychiatric hospital, sits across the Anacostia from Capitol Hill. If you are a fan of horror films, you may have heard the ghost stories. But no ghosts were present when the Coast Guard headquarters held its charity fair, probably taking refuge from the torrential rain. The formal opening of CFC charity fairs at military installations is always an inspirational sight to see. They march into the room in their formal uniforms.
The Coast Guard Commandant kicked it off with a persuasive call to action, encouraging all the employees present to find a nonprofit to assist.
Only a few charities were invited to the Consumer Financial Protection Bureau, right across the street from the White House, where each was allowed to speak following opening comments by Acting Director Mick Mulvaney (who was recently made the Chief of Staff to President Trump).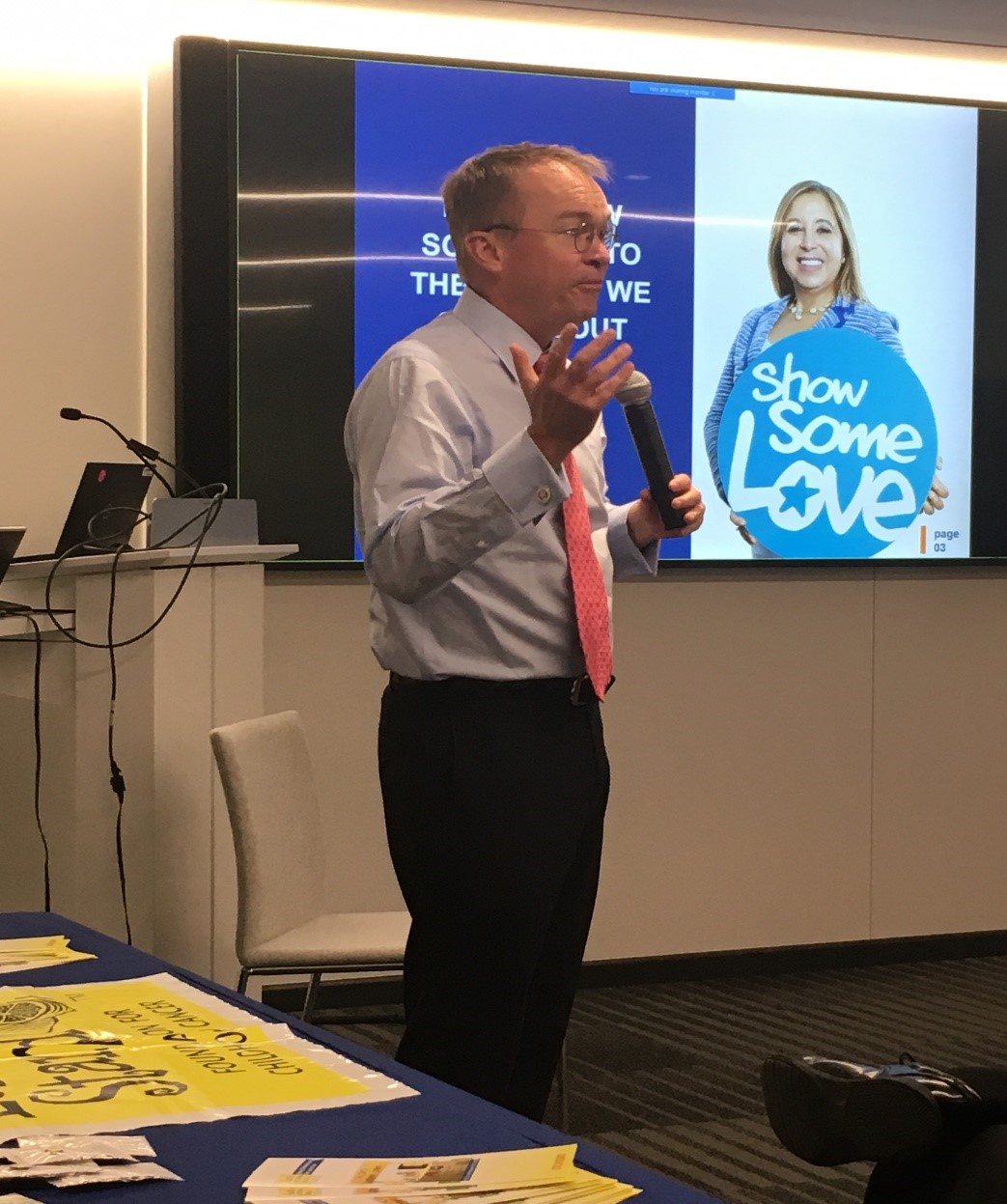 Mulvaney noted that CFPB CFC donations were significantly smaller in 2017 compared to other government agencies, and he encouraged CFPB employees  to "show some love" and find a nonprofit to help.
The military held a number of charity fairs, with Ft. Belvoir taking the lead. From the Pentagon, the Navy Yard, and Quantico, to Missile Defense, Andrews Air Force Base, where we watched the Presidential helicopter return, employees of military organizations demonstrated the spirit of giving. The most memorable event was held outside at Ft. Belvoir with a Fife and Drum Corp.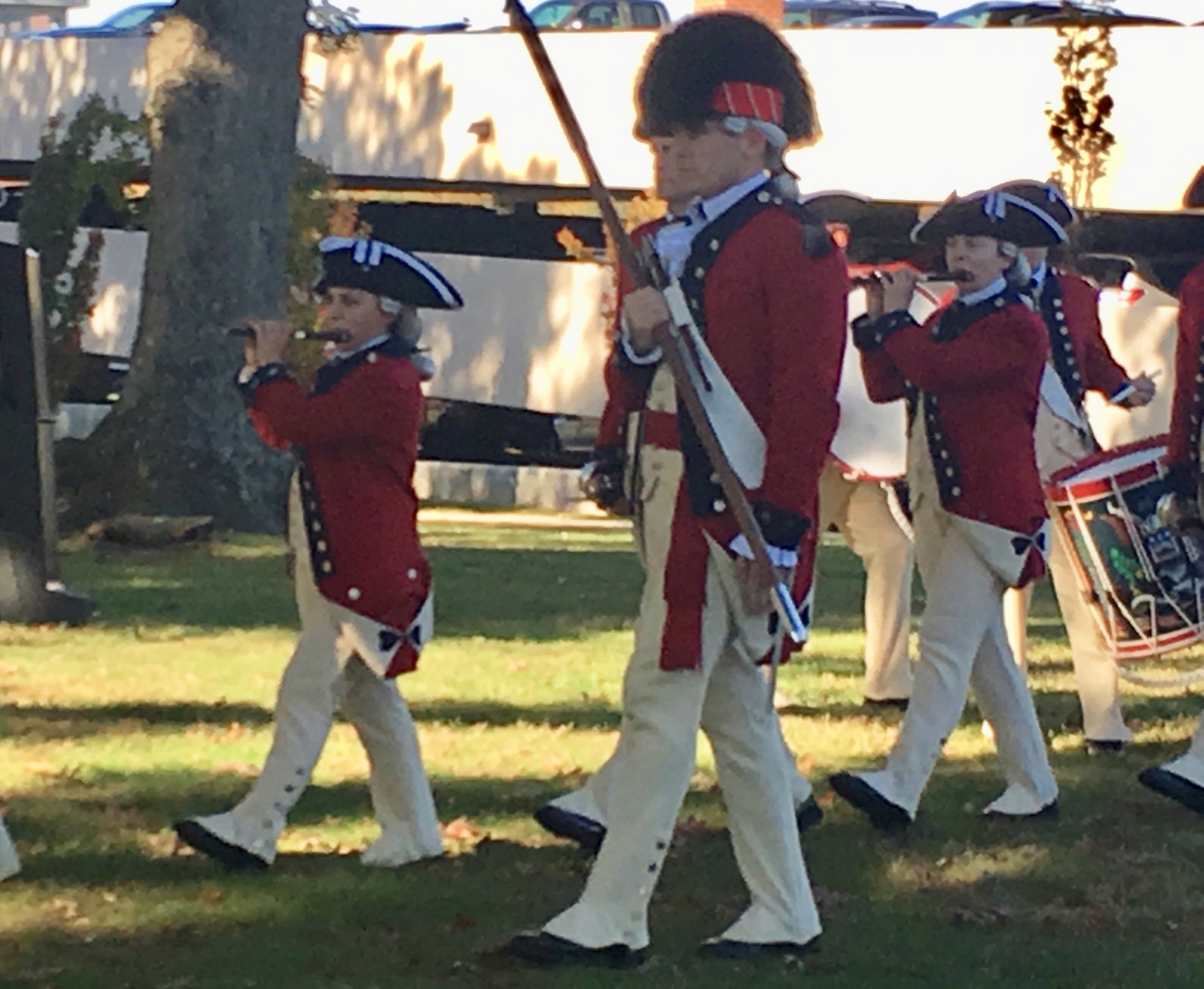 The Government Printing Office (GPO) held an impressive Veteran's Day ceremony prior to the CFC event because they have a large population of men and women who served in the military. The FDA Center for Food Safety and Applied Nutrition and the United States Postal Service also hosted MTEC at their charity fairs.
From September to January MTEC met thousands of employees willing to be generous with their paychecks. It was a whirlwind experience—from judging an HHS Office of Inspector General chili contest to weeks of bake-offs and CFC bingo. The tootsie pops at MTEC's table were less attractive when there were freshly baked pies and cookies in the room, but the Green Army men continued to attract people.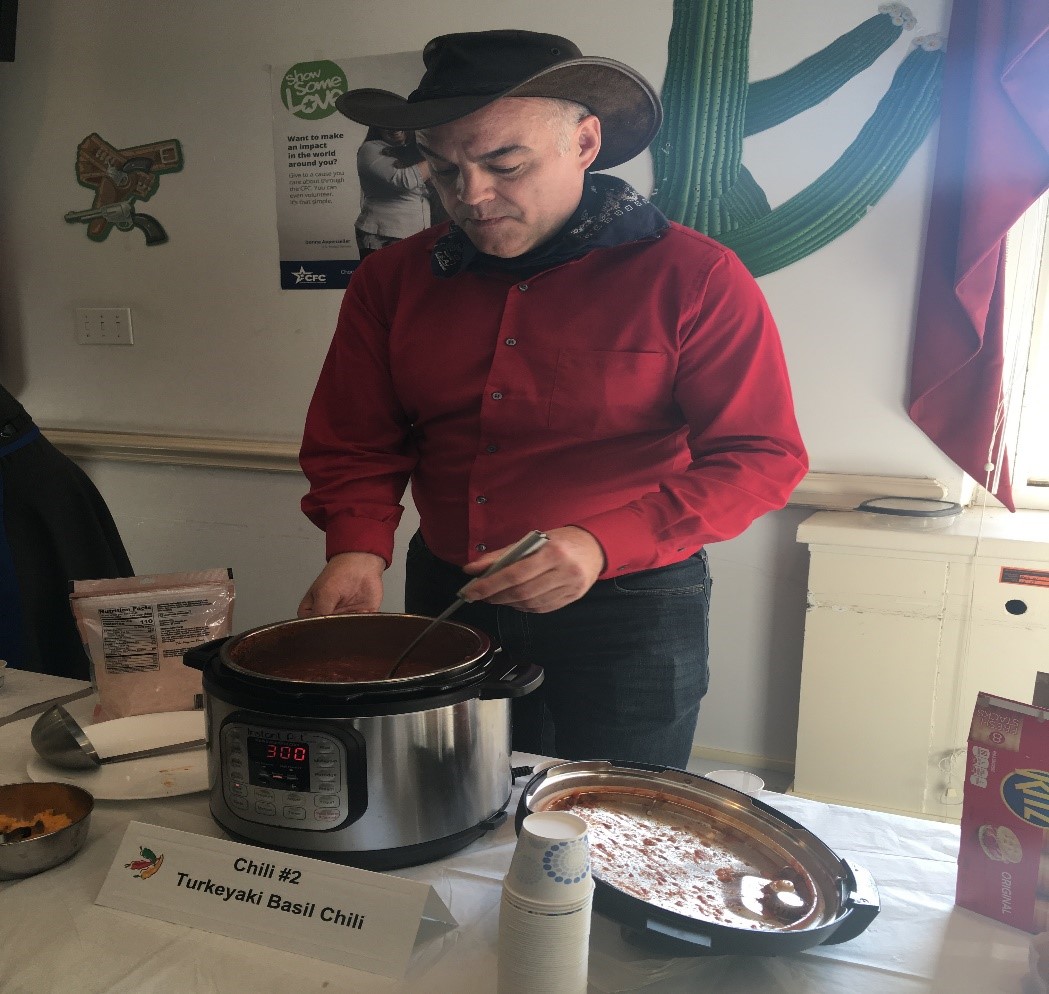 It wasn't always about giving money. At the EPA, employees participated in the CFC fair and stayed a bit longer to write letters of thanks to our military deployed overseas. It seems almost everyone understands the importance of giving, whatever form it takes.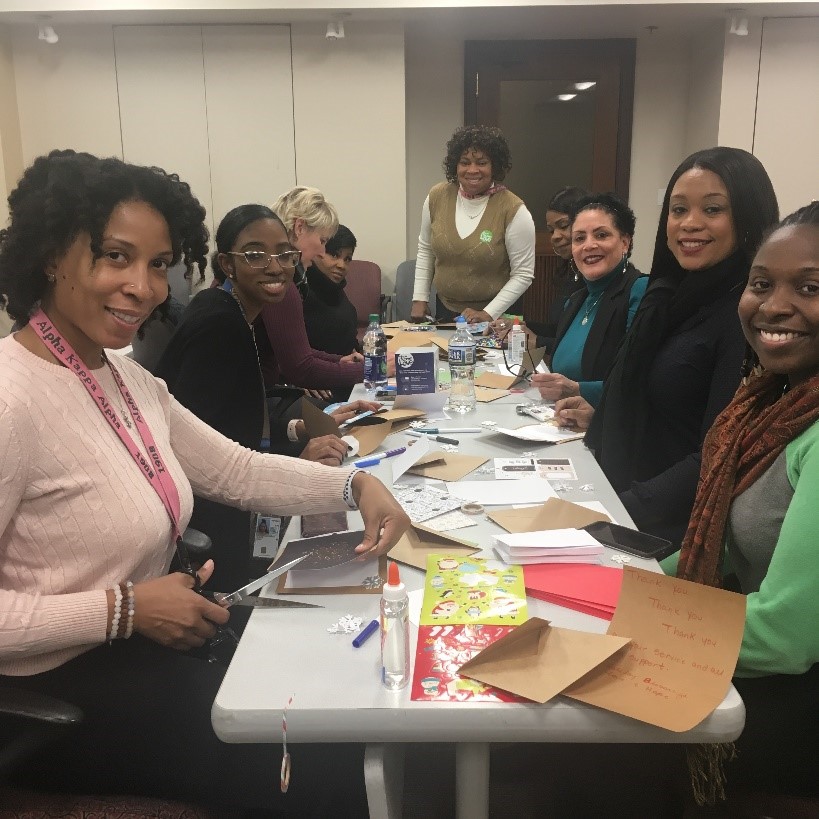 MTEC is proud to be a part of the CFC campaign. We will be back again next year with our Green Army soldiers and some new ideas.
"You make a living by what you get; you make a life by what you give."
Postscript: CFC has been extended due to the government closing until February. If you are a federal employee or a retired federal employee, please consider designating your charity dollars to MTEC through the CFC program.