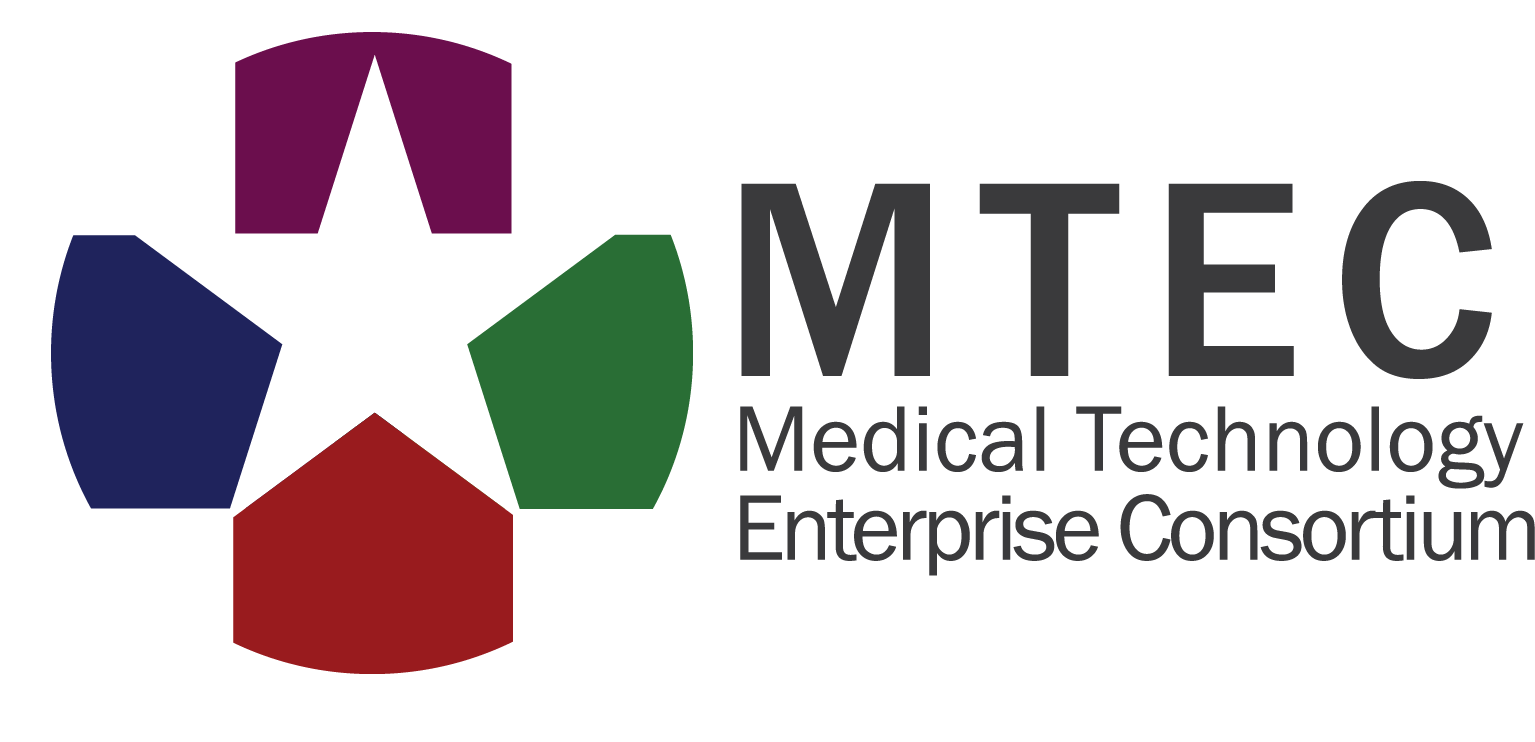 A Note from MTEC President Bill Howell
MTEC STRATEGIC INITIATIVES
MTEC continues to review how we can provide greater benefits to our stakeholders – the military medical departments and our members, for profit and non-profit alike. Stakeholder interests are firmly intertwined and, to ensure our service to all, MTEC has been advancing a group of strategic initiatives that fall into several different categories described below. You'll hear more about each by the end of the 4th quarter.
Foundation Relationship Growth: Earlier this year, MTEC announced our joint funding of a mild TBI research solicitation with the Brightfocus Foundation. Commonalities between the MTEC and several medical, non-profit research organizations give rise to these opportunities. We are going to conduct a greater canvassing of this sector of medical research for two major reasons: (1) grow the name of MTEC within the respective non-profit technology provider networks for the potential of new emerging technologies and (2) provide further solicitation offerings to MTEC members with these "partner" foundations. Susan Raymond, MTEC's Director of Strategic Funding, will lead this charge. Susan has already developed a delineated list of potential foundations to whom she will reach out.
Large Industry Program: MTEC has 54 large industry partners as of October 2021, and each of these are looking for potential pipeline feeders for their own market segments. At our March 2021 Annual Meeting, you heard from three of these companies directly: Sanofi Pasteur, Philips Healthcare and Johnson & Johnson. Our current plan is to expand dramatically upon that start. MTEC will survey our large industry members to ensure that we hear from all of 54 of you so that we can build a "database" of needs. Next, we will review our membership, including small business and university portfolios, to determine where there may be matches. Jill Sorensen, Chief Operating Officer, will manage this Industry Partners Program for MTEC. Large industry members, watch for communication from Jill on exactly this point, due out next week.
M-Corps Development and Implementation: Many small businesses and universities lack the personnel resources to fully staff their research and development teams. Many areas are left to outside consultants as necessary, and they are called upon when needed. Often the shortness of funding makes these engagements less frequent and increases the risk of development path problems. MTEC is building a repository of service support providers in areas such as clinical research, animal research, regulated affairs, engineering and design, contracting manufacturing, business management, and government relations that can be recommended to our members when needed. Moreover, the MTEC board has approved an allocation of funding for members to receive funding assistance for needed services through a grant application process. Rick Satcher, Director of Commercialization, manages this program and will be sending out more information shortly. We are expecting a solicitation to the membership toward the beginning of the new year.
Product Acceleration: In year two of the MTEC program, we published a product acceleration solicitation which was oriented toward small, quickly completed work that could push a development action to the next stage. In so doing, this work would assist in the effort to garner additional funding for the next stage. The initial product acceleration efforts were funded by the federal government. The MTEC Board of Directors has approved an allocation of MTEC funding for FY22 to reinvigorate this opportunity for our members. Dr. Lauren Palestrini, Director of Research Operations, will be managing this program and plans to have proposal instructions out to the membership in the next quarter.
Impact Fund: Over the past few years, we have been exploring leveraging our military non-dilutive funding to attract third party investment for our members. With five years of strong growth, we are starting to see the early workings come to fruition. We have formally started an impact fund initiative, and we have 2-4 potential partners in exploratory discussions. I do not want to put the cart before the horse, as I sometimes optimistically do, but this time I see real opportunities here for our members and the military. The hope is to grow a minimum of $10M and maybe as high as $40M of investor dollars in CY22 that can be applied to member technology development efforts on a case-by-case basis. Of course, this is investment type dollars, so please be advised, no free lunches here. There will be terms for return on the investment. Jill Sorensen, Chief Operating Officer, is our lead for this action.
It has been wonderful to see the growth of MTEC where we can act more as an energizer of research. That growth is facilitating the clinical outcomes we seek – improving patients' lives and restoring health for those injured while serving. Our mission is our motivation, and we are grateful to sponsors, leadership, team and each of you members for driving us forward. Our doors are open. Please be in touch if you have ideas on more that we can do for you.
Yours truly,
Bill Howell
MTEC President

Welcome New MTEC Members!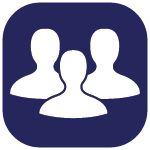 Academic (3)
The Washington University
University of Massachusetts Lowell
Rosalind Franklin University of Medicine & Science
Large Industry (4)
Nihon Kohden OrangeMed Inc.
Curia Global Inc.
American Systems
Optum Public Sector Solutions Inc.
Small Business (21)
Tao Treasures LLC dba Nanobiofab
NIRSense LLC
Phycin Inc.
Greenlight Guru
The Domenix Corporation dba Relevant Technology Inc.
SYNC-THINK. INC.
Delta Development Team Inc.
Zymeron Corporation
Kinsa Inc.
Small Business (cont.)
Maxwell Biosciences Inc.
OrganaBio LLC
iFyber LLC
Altec Incorporated
Antiviral Technologies LLC
Corvid Technologies, LLC
PreVeteran Group llc
Five Vital Signs
Florida Institute for Human & Machine Cognition
Noninvasix Inc.
Spotlight on Industry Partners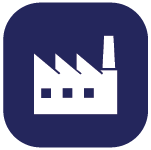 The MTEC network is growing across all member categories. Our large industry members comprise our Industry Partners Program, now numbering 54. We featured JLabs in our Q2 newsletter, showcasing JLabs in a Spotlight Series webinar on August 4. We are looking for other large industry members to feature in future Spotlights. Contact Madison Bell to schedule, or Jill Sorensen for more information.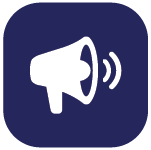 Thank you to all that submitted by June 17, 2021 to the MTEC-21-06-MPAI Request for Project Proposals (RPP) entitled, "Military Prototype Advancement Initiative." As expected, we received a great response! The 21-06-MPAI RPP is temporarily closed to allow for evaluations of already submitted enhanced white papers.
The MPAI solicited for innovative technologies from the public scientific community in response to a broad range of military focus areas and aims to fund projects of varying scope and maturity. This unique solicitation mechanism was implemented to:
Increase information exchange between the MTEC membership and the military
Provide feedback to the MTEC membership
Establish an open window for the military to make awards
Solicit for key areas to support achievement of the USAMRDC strategic objectives
Increase diversity in potential Sponsors
We currently are aiming to conclude all evaluations of the first batch and reopen the MPAI with modified focus areas of interest by November 2021. Please reach out to Dr. Gage Greening with questions.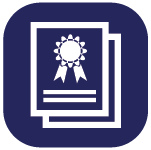 This quarter has been extremely busy for MTEC with over 30 new awards and roughly 20 funding increases to existing projects.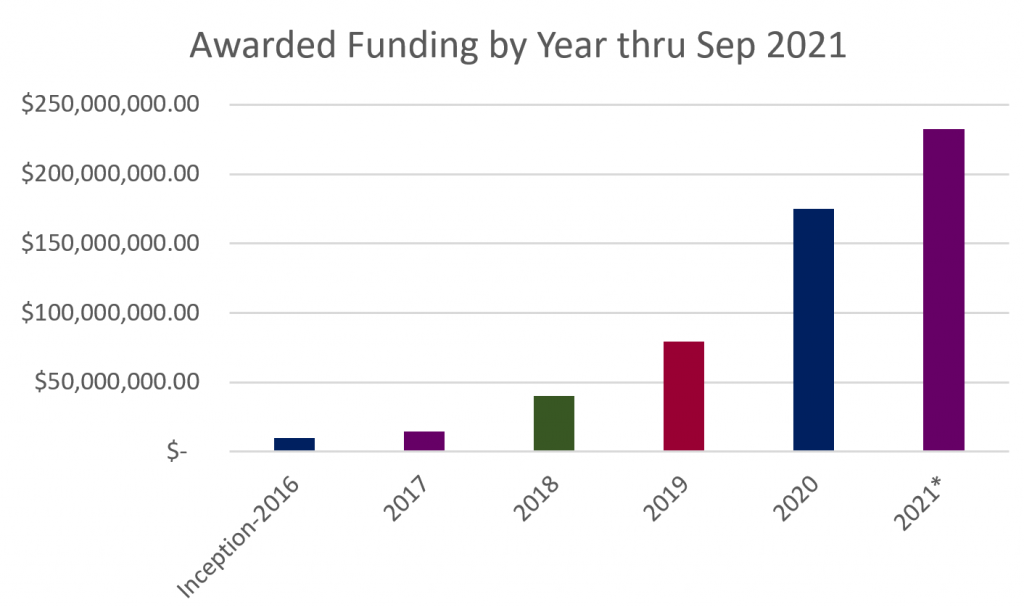 | | | | | |
| --- | --- | --- | --- | --- |
| Initiative # | Title | Member Name | Award Date | Awarded Ceiling |
| 20-16-mTBI-002 | Advancing the Promising Cerebroprotectant AST-004 to Human Traumatic Brain Injury Clinical Trials | Astrocyte Pharmaceuticals Inc. | 7/2/2021 | $500,000 |
| 20-15-TBI-034 | Clinical Phase 1 Development of Battlefield TBI Therapeutic AST-004 | Astrocyte Pharmaceuticals Inc. | 7/16/2021 | $2,967,845 |
| 20-15-TBI-019 | Role 1 Traumatic Brain Injury Evaluation Using Low Power Radio Frequency | Sense Diagnostics Inc | 7/22/2021 | $2,448,787 |
| 20-15-TBI-008 | Non-Invasive Monitoring of Traumatic Brain Injury Progression using the Infrascanner 1 (MOBI-1) | University of Alabama at Birmingham | 8/6/2021 | $2,224,322 |
| 21-03-WI-001 | Succor Combat Foam for Wound Infection Prevention | Critical Innovations LLC | 8/9/2021 | $3,211,403 |
| 21-03-WI-016 | Bioresorbable Ultrathin Matrix Delivering Silver and Gallium to Wounds for Synergistic Killing of Biofilm for Prolonged Field Care. | Imbed Biosciences, Inc. | 8/10/2021 | $1,999,481 |
| 21-03-WI-021 | Amicidin-alpha Prolonged Field Care Product | Amicrobe Inc. | 8/20/2021 | $3,993,000 |
| 21-04-TiDE-016 | A Framework for Safe Remote Control of Medical Devices for Tele-Critical Care | Massachusetts General Hospital | 8/20/2021 | $711,741 |
| 21-09-iFH-001 | interoperable Field Hospital (iFH) | Integration Innovation, Inc. (i3) | 8/24/2021 | $13,772,064 |
| 20-16-mTBI-005 | Mitochondrial Uncoupling Prodrug to Treat Repeated Mild Traumatic Brain Injury | University of Kentucky Research Foundation | 9/8/2021 | $500,000 |
| 20-14-Ocular-013 | Adhesive Anti-infective Drug Eluting Hydrogel Patch to Stabilize and Treat Military Ocular Injuries | GelMEDIX, Inc. | 9/17/2021 | $1,599,045 |
| 21-01-WBH-001 | Characterizing Potential Chronic Brain Health Effects of Concussion and Repetitive Head Impact Exposure: The CARE-SALTOS Integrated (CSI) Study | Indiana University | 9/21/2021 | $25,000,000 |
| 21-05-CrossCutting-009 | Better Together: A primary prevention intervention targeting transdiagnostic interpersonal emotion regulation among military couples | Henry M. Jackson Foundation for the Advancement of Military Medicine | 9/22/2021 | $1,397,602 |
| 21-06-MPAI-005 | Maritime Casualty and Supply Tracking (MCAST) | Applied Research Associates, Inc. | 9/22/2021 | $3,468,767 |
| 21-05-CrossCutting-012 | Enhancing Utility and Evaluating Cross-Cutting Outcomes of the Sexual Communication and Consent (SCC) Program | RTI International | 9/28/2021 | $1,907,018 |
| 21-06-MPAI-077 | Translational Technologies for Detection and Restoration of Glymphatic Flow | Rice University | 9/28/2021 | $2,839,695 |
| 21-03-WI-009 | Prevention of wound infections at point-of-injury and in pre-hospital environments. | Synedgen Inc. | 9/29/2021 | $2,203,470 |
| 21-05-CrossCutting-032 | Protective Environments: Military Community Engagement to Prevent Firearm-Related Violence | University of Colorado Anschutz Medical Campus | 9/30/2021 | $1,480,199 |
| 21-05-CrossCutting-036 | Cross-cutting Prevention Through an Upstream Focus on Social Determinants of Health Within Military Settings | Arizona State University | 9/30/2021 | $2,392,977 |
| 21-06-MPAI-015 | Management of Post-Traumatic Stress Disorder Using Novel Audio-Visual Stimulation Device | Sana Health Inc | 9/30/2021 | $510,690 |
| 21-08-iMCCS-J-001 | MTEC-21-08-iMCCS-J | Augustine Consulting Inc. | 9/30/2021 | $5,774,535 |
| 21-10-NavyMultiTopic-002 | Enhancing NIRSense's tactical jet PE monitor for broader Navy use | NIRSense LLC | 9/30/2021 | $1,498,031 |
| 21-10-NavyMultiTopic-029 | Clinical evaluation of an expanding dressing for the treatment of non-compressible torso hemorrhage at the point of injury | RevMedx Inc. | 9/30/2021 | $2,467,375 |
| 21-10-NavyMultiTopic-071 | Antibiofilm bioresorbable matrix to stabilize combat burn and trauma wounds in the field. | Imbed Biosciences, Inc. | 9/30/2021 | $2,344,878 |
| 21-10-NavyMultiTopic-006 | Oral biologics as novel pre-exposure prophylaxis against all major pathogenic Enterotoxigenic Escherichia coli (ETEC) strains | MassBiologics | 10/1/2021 | $4,522,025 |
| 21-11-NDMS-003 | Military‐Civilian National Disaster Medical System (NDMS) Interoperability Study (MCNIS) Pilot Program | Deloitte Consulting | 10/1/2021 | $9,463,595 |
| 21-10-NavyMultiTopic-075 | Wearable Holistic Sensing and Warning System- Professional Version (HsPro) | Athena GTX, Inc. | 10/4/2021 | $1,050,826 |
| 20-06-MOM-003 | Brain Fitness: An Individualized, Validated and Scalable Approach to Warfighter Brain Health and Performance | Applied Research Associates, Inc. | 10/5/2021 | $947,712 |
| 21-05-CrossCutting-028 | Integrating Social Networks and Team Intervention Approaches to Reduce Ostracism in the Military | University of Kentucky Research Foundation | 10/6/2021 | $1,847,314 |
| 21-06-MPAI-031 | Behind Armor Blunt Trauma Consortium: Injuries, Mechanisms, and Biomedical Injury Criteria | The Medical College of Wisconsin, Inc. | 10/6/2021 | $8,473,757 |
| 21-06-MPAI-004 | SuPer++: Surgical Perception Framework for Surgical Robotic Tactical Combat Casualty Care | University of California, San Diego | 10/7/2021 | $590,215 |
| 21-06-MPAI-108 | Sustaining and Enhancing Post Mission Analysis of Side-Scan Sonar Data | Washington State University | 10/7/2021 | $780,962 |
View all Project Awards here.
– Kathy Zolman, MTEC Director of Program Operations
Project Highlights
Several MTEC projects, including those from small businesses and academia, have reached major milestones over the last quarter of business. Below is a sampling of several of these successful projects.
LifeLens Technologies: LifeLens Physiologic Monitoring Platform – Ascent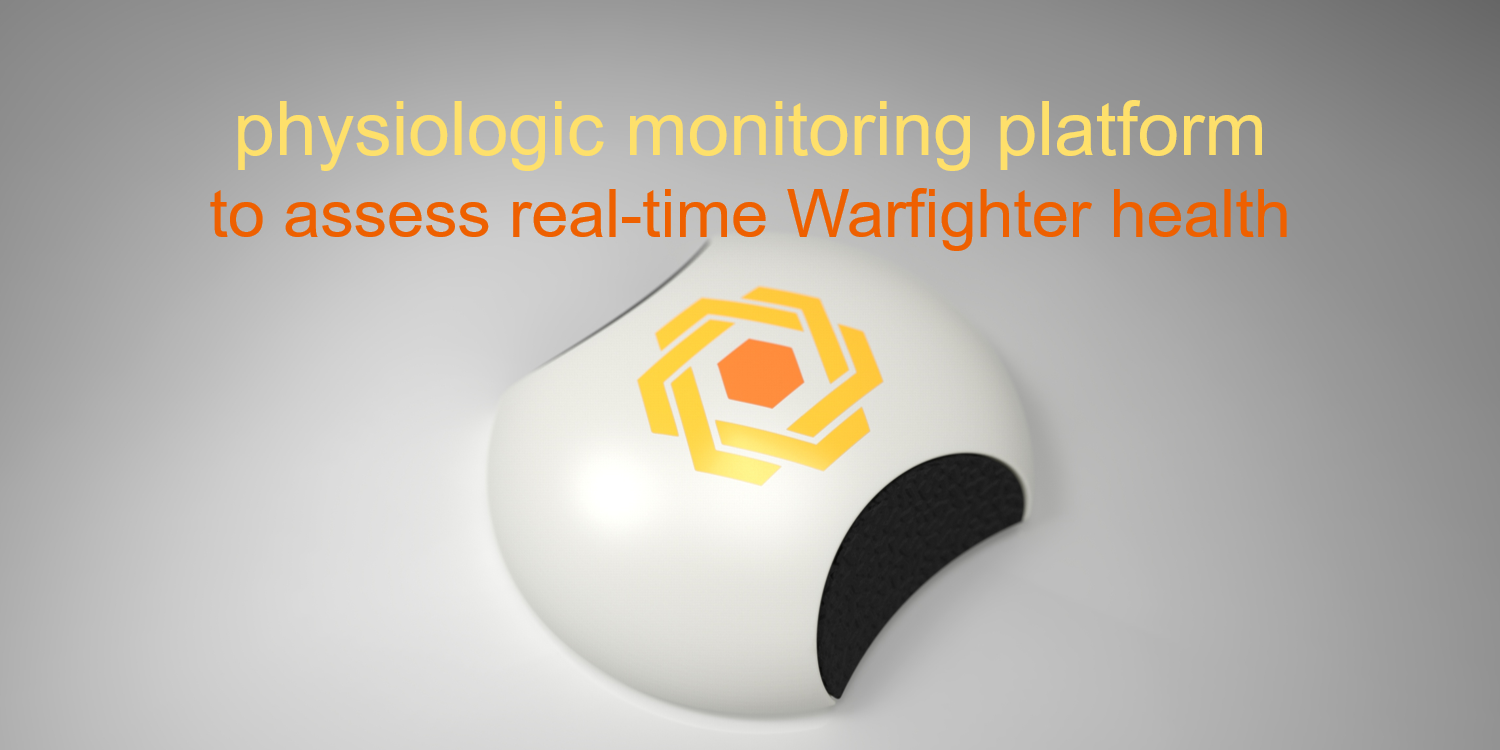 Assessing Warfighter health readiness in real-time training and operations environments will allow leaders to make data-driven decisions to improve Warfighter performance and safety. LifeLens Technologies is developing the Ascent Platform, which is a wearable sensor with hypoallergenic and stretchable microelectronic components and bioadhesives in a wearable patch configuration. The device was recently demonstrated in a field-testing environment at the Army Expeditionary Warrior Experiment (AEWE) at Fort Benning. This platform can remotely monitor and wirelessly transmit to a receiving device to provide physiological data (such as heat strain, cardiac stress, cognitive readiness, respiration, and alertness) for assessing Warfighter health readiness and performance. This project was funded through MTEC-18-07-HRAPS.
Design Interactive: Assessment of Psychological and Physiological Effects of Augmented Reality
Augmented reality (AR) is rapidly being adopted by the military for medical training. However, one area of concern is the potential for physiological maladaptation following prolonged AR exposure. To address this, Design Interactive developed the Dual-Adaptation Protocol for Augmented Reality (DAPAR). The DAPAR effort seeks to determine 1) if AR has important negative effects on human physiology and if this negatively impacts training, and 2) develop AR usage protocols, design guidelines, and usability criteria to ensure AR is safe and effective to use in military medical training. Their study demonstrates that AR can disrupt vision, balance, and hand-eye coordination, which can persist after AR exposure ceases. Further study is needed to determine how to promote a seamless transition between AR headsets and the real-world. This project was funded through MTEC 18-09-APPEAR.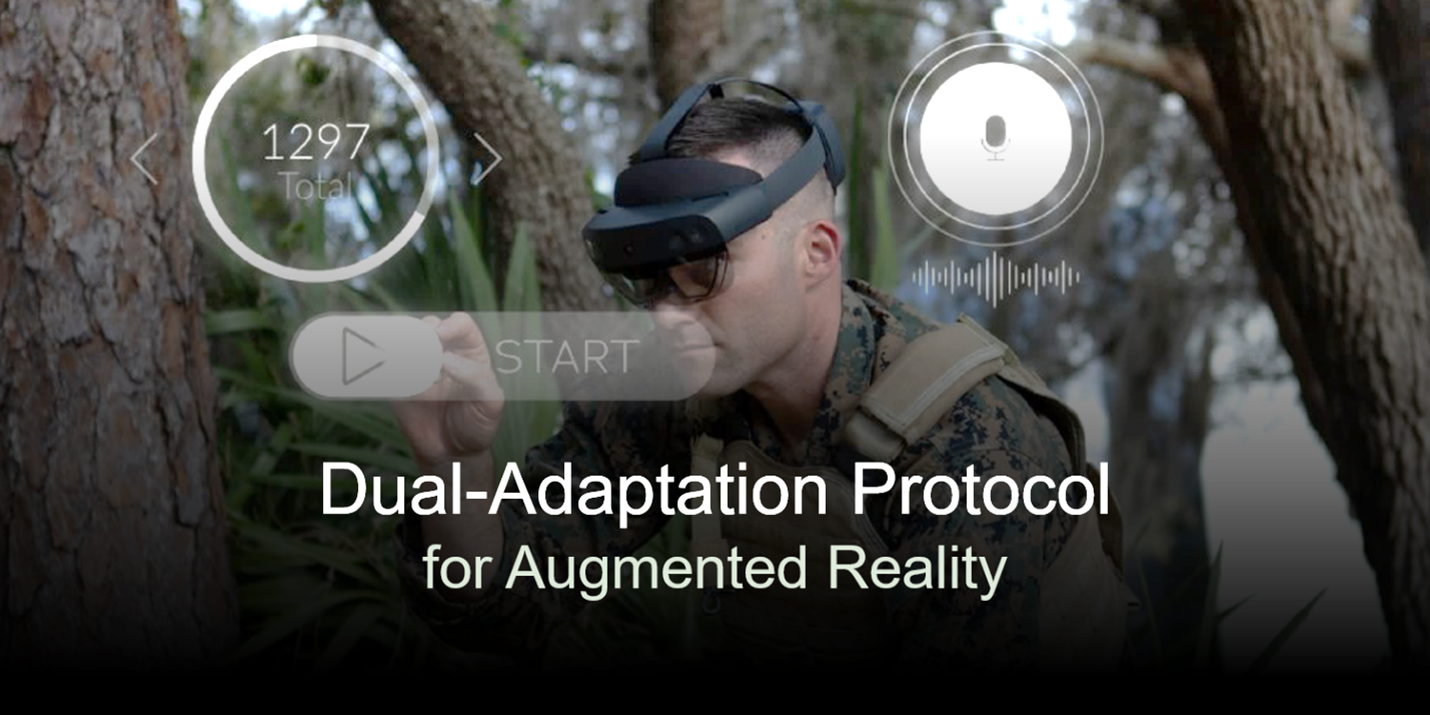 University of Pittsburgh: Extracellular Matrix (ECM) Hydrogels for Regenerative Medicine Applications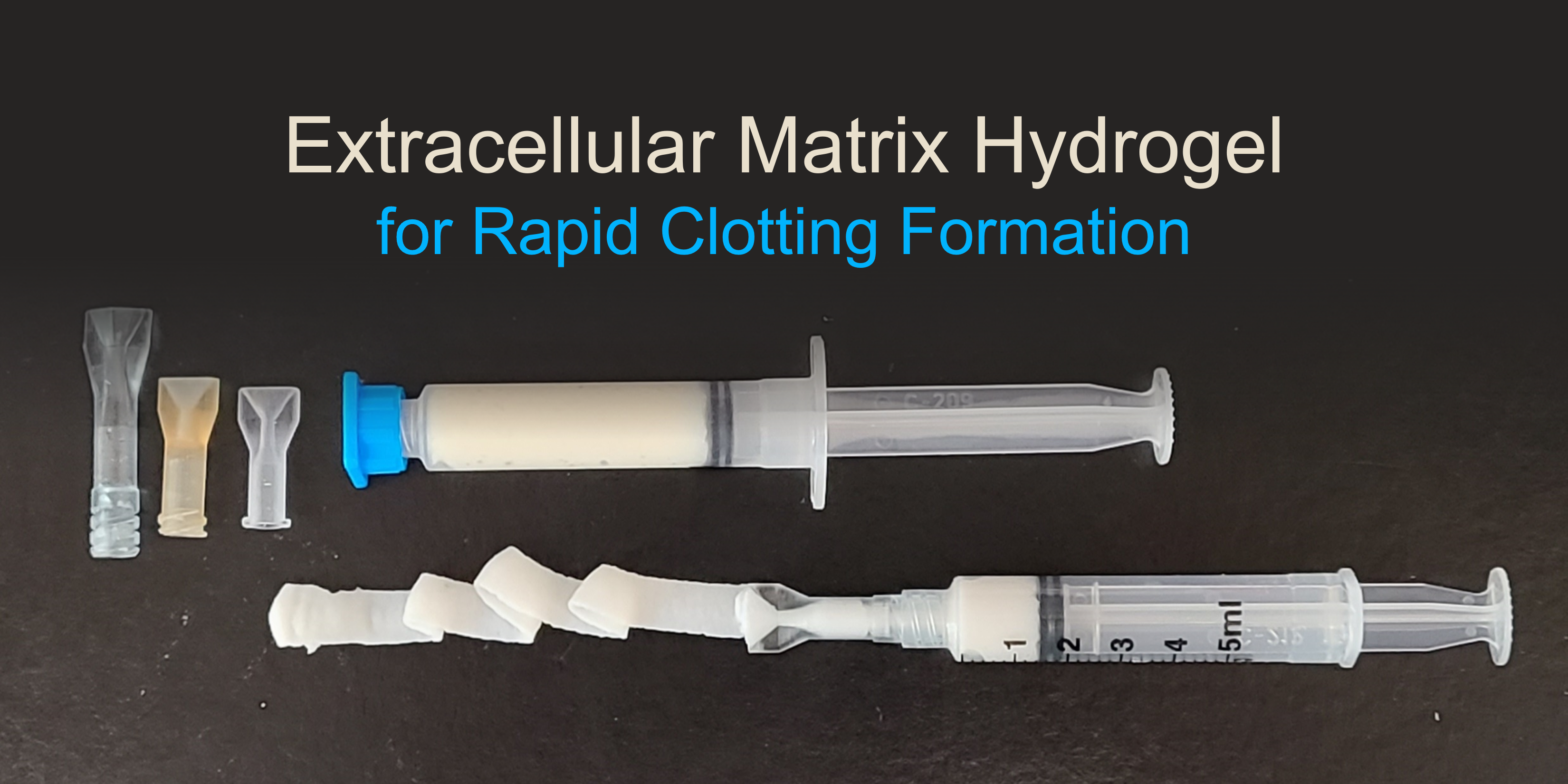 The military has a need for point-of-injury solutions to induce rapid clotting in low pressure bleeds. In response, the Badylak Laboratory at the University of Pittsburgh is developing lightweight, portable and temperature-tolerant hydrogels that can be used at the point-of-care in a wide range of military operations including rapid clotting for the treatment of traumatic injuries on the battlefield. Hydrogels are highly hydrated materials and can be derived from components of the extracellular matrix to facilitate immune activity and act as a scaffold for new cell growth. The hydrogels are designed to be stable, off-the-shelf formulations that are ready-to-use with little training or preparation; and can be easily administered to initiate rapid and sustained hemostasis. This project was funded through MTEC-19-07-Biomfg
Southwest Research Institute (SwRI): Near Full-Body Finite Element Models to Assess Warfighter Injury Risk
Injury threats to the Warfighter will continue to evolve in future multi-domain operations, requiring technological advancements in injury prevention and treatment, medical response planning, and equipment design. In particular, the military is concerned with injuries sustained as a result of blunt impact and blast pressure. In response, the Southwest Research Institute (SwRI) has developed a computational model of the human body to, among other use cases, assess the injury risk of Behind Armor Blunt Trauma, which is a non-penetrating injury resulting from the rapid deformation of a Warfighter's armor due to blast or blunt impact. With this computational model, they have developed a rib fracture injury risk analysis in both male and female body types. This project was funded through MTEC-18-04-I-PREDICT.
To enjoy previous project highlights, click here. If you have any questions regarding these research efforts, please reach out to Dr. Lauren Palestrini, MTEC Director of Research.
Charles River Analytics: Mobile System for Trauma Assessment Training (MSTAT)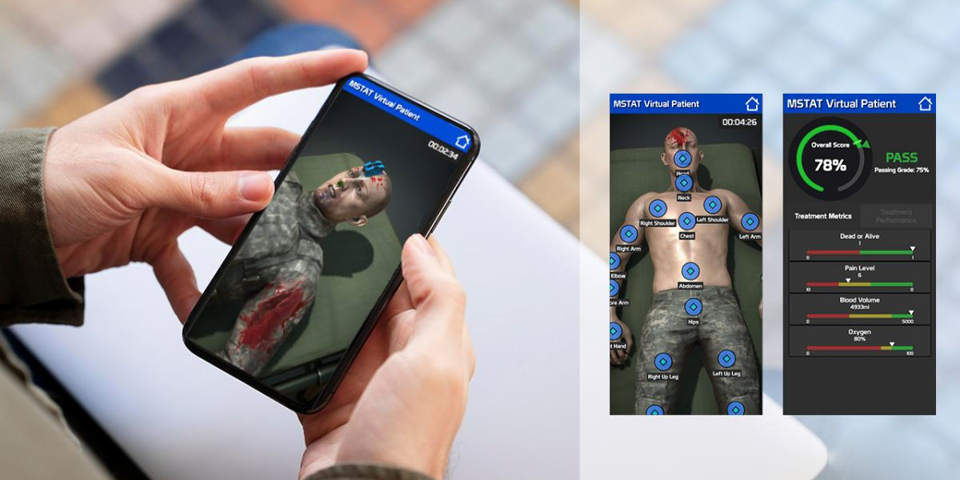 Medical training for trauma assessment is vital for military medical personnel. It is the first step in saving the lives of wounded Warfighters. In response, Charles River Analytics is developing the Mobile System for Trauma Assessment Training (MSTAT) Virtual Patient platform. MSTAT provides on-demand simulation-based training on virtual patients in a variety of operational environments for medical professionals to practice, rehearse, and refresh the critical skills of primary trauma assessment according to Tactical Combat Casualty Care (TCCC) for Medical Personnel (TCCC-MP) guidelines. MSTAT then provides an after-action review that shows the virtual patient's final state and how well the user treated the injuries. MSTAT is currently being developed for Android devices. This project was funded through MTEC-17-08-MultiTopic.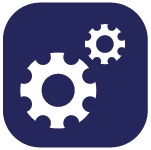 Our M-Corps partner network has grown to include the service providers shown in Figure 1. We are expanding capabilities in business planning, technical development, regulatory, and government relations. M-Corps partners deliver the expertise required for achieving optimal biomedical R&D, clinical, regulatory, and commercial milestones. We attract partners who have knowledge of military medical needs or experience working with military technology. Interested in joining the M-Corps? It's free. Partners must be members in good standing and sign our teaming agreement. Contact Rick Satcher for more details.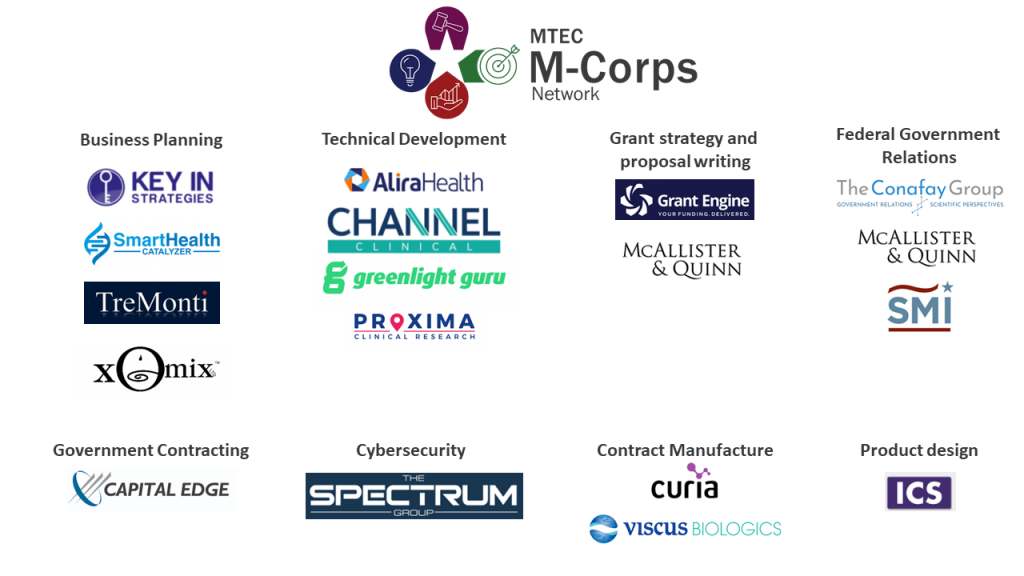 Webinars
We've had a busy September and October with six webinars! Remember that archived recordings and slide decks for all webinars may be found on the member's only site at https://private.mtec-sc.org/documents-library/educational-webinars.
On September 1st, MTEC featured govmates as a service to MTEC members. Govmates offers free matching services for connecting members to government contracting resources and opportunities. 35 MTEC members have already signed up for govmates. Learn more at govmates.com.
Greenlight Guru presented for our first M-Corps Showcase webinar on September 8th discussing the quality "musts" to get a device to market faster with less risk. Learn more at greenlight.guru
On September 15th Alira Health presented on MedTech Pricing and Reimbursement. They described ways to approach a sound strategy that enables productive discussions with investors and partners. Learn more at alirahealth.com.
Our second Spotlight webinar took place on September 22nd featuring Dorn Carranza, Associate Director for Strategic Partnerships and Innovation at the Office of Science and Engineering Laboratories. CDRH and its research arm, the Office of Science and Engineering Laboratories (OSEL), foster innovation by providing innovators with Regulatory Science Tools to help develop and assess technologies that can spin out multiple products. By allowing early-stage innovators and startups to then focus on the development of the product, they can more easily (1) Design safety and effectiveness into a product at an early stage and (2) de-risk the early development both accelerating progress and the potential for continued investment at critical stages. Learn more at fda.gov/about-fda/cdrh-offices/office-science-and-engineering-laboratories.
Grant Engine provided advice on do's and don'ts in the grant writing process on October 6th. They also reviewed the benefits of non-dilutive funding that you get beyond funding; getting ready for non-dilutive funding; when and how to interact with program officers; what to focus on when writing; how to select a good partner. Learn more at grantengine.com.
Lyal Tressler, RAC Office of Regulated Activities, U.S. Army Medical Research & Development Command spoke on Oct 13th on early alignment with the FDA, including regulatory strategies from early development to patient enrollment.
On October 19th, we hosted our first University Spotlight from the Center for Military Medicine Research at the University of Pittsburgh who discussed strategies to engage academic and industry investigators with the DoD medical research community.
View the webinars on the member's only site: private.mtec-sc.org/documents-library/educational-webinars.
Commercialization Grant Program
As stated in the first article, the MTEC Commercialization Grant Program is being established to provide funding support for grants up to $50,000 each to qualifying MTEC members:
MTEC small business (as defined by SBA) member in good standing developing a medical technology ranging from TRL 3-7. Public companies are excluded from the program.
Have at a minimum – robust technical merit, early prototype, and proof-of-principle of the technology in a definitive laboratory model for a military relevant indication.
Can demonstrate a distinguishing competitive advantage in the offering and value proposition, including proprietary intellectual property and freedom to operate in place to enable the applicant to commercialize its technology.
The objective of these funds is to advance the commercialization readiness of members with funds that focus on business or technical planning and investment preparation. No technical work will be funded. Examples of projects include:
IP protection and valuation
Regulatory documentation and strategy
Engineering design and evaluation
Clinical trial protocol development
Stay tuned for more announcements on the Commercialization Grant Fund soon.
Networking
Don't forget about our member connect resources, including the Member Profiles site where you can describe your technology capabilities and collaboration interests for all members to see.
If you would like to start a discussion thread via our LinkedIn site on any topic pertaining to MTEC solicitations, awards, product development, or commercialization, please reach out to Rick Satcher or Madison Bell.
– Rick Satcher, MTEC Director of Commercialization
According to data published by Research!America, foundations invested $2.3 billion into medical and health R&D in 2018. Compared to Industry ($129.5 billion) and federal agencies ($43 billion), foundation philanthropy is a small portion of overall funding that flows toward R & D. But it is not the total amount of dollars that makes philanthropy powerful in science; it is the utility of those dollars.
Private philanthropies can often be more flexible – and more willing to take risks – than federal funders, particularly if the donor's personal interests include the exploration of lesser-known or established areas of science. Individuals and foundations may fund work to test new hypotheses or provide capital for emerging science that established funding sources won't yet support.
In this way, philanthropy can help to generate the preliminary data needed for projects to compete for federal dollars.
So what are good sources to use in identifying potential philanthropic support?
Foundation Directory Online has information on 240,000 grantmakers and over 27,000,000 grants, pulled from IRS Form 990's, foundation websites, annual reports, grant applications, and more. It is a comprehensive source of institutional funding sources that is subscription based.
GuideStar is an online database of nonprofit organizations on which you can access IRS Form 990s. While you must register to utilize the database, you may do so without a fee. Once registered, you may review foundations' Form 990s to see both the size of the grants they are distributing, as well as to whom these grants are going.
Both Foundation Directory Online and GuideStar are now part of Candid, a nonprofit that offers accessible knowledge for the social sector.
Please reach out to Kate Golden on our Foundation Relations team with any questions you have on sourcing philanthropic prospects. Happy hunting!
– Kate Golden, MTEC Foundation Relations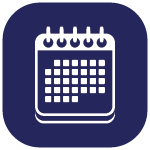 Recent Event Highlights
Operational Medicine Symposium 2021
MTEC was an exhibitor at the Defense Strategies Institute's 3rd Annual Operational Medicine Symposium (OPMED 2021) which took place from September 28-29 in San Antonio. This symposium brought together highly regarded medical professionals from all services to discuss advancements in military medicine care. OPMED 2021 highlighted current and future innovations in the technology, resources, and training designed to improve medical personnel's ability to effectively save lives on and off the battlefield. Col (Ret.) Ronald Poropatich, MD, MS, who serves on MTEC's Board of Directors, served as moderator for the event.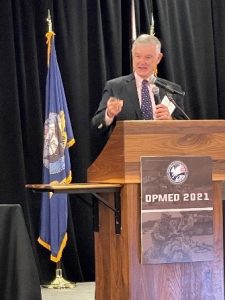 Digital RESI September
Representatives from MTEC participated in Digital RESI September. The Redefining Early-Stage Investments (RESI) conference series connects start-ups and early-stage investors and strategic channel partners. RESI maximizes fundraising companies' efforts to find partners who are a fit for their technology and stage of development. RESI connects start-ups across the silos of drugs, devices, diagnostics and digital health. RESI caters to both the earliest stage start-ups, those seeking grants, seed and angel capital, and the early-stage firms who seek series A and B funding.

The MedTech Conference Powered by AdvaMed
MTEC participated in The MedTech Conference, powered by the Advanced Medical Technology Association (AdvaMed), which took place in-person from September 28-29 in Minneapolis. AdvaMed is the world's largest medical technology association representing device, diagnostics and digital technology manufacturers that are transforming health care through earlier disease detection, less invasive procedures and more effective treatments. The MedTech Conference gathers the world's top medtech executives and innovators to network, conduct business, gain access to investors, and share insights in an engaging environment. MTEC is a sponsor of MedTech Innovator to facilitate medical technology scouting and sourcing for our military sponsors. This year, 3 of the 5 finalist companies for the Med Tech Innovator Execution Award were MTEC small business members – Evren, Otolith Labs and PathEx. PathEx was the final winner of the $25K prize.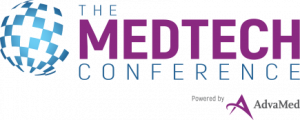 Upcoming Member Events
M-Corps Showcase Webinar with Proxima
Wednesday, November 3rd, 2021 at 1:00pm – 2:00pm ET
Speaker: Isabella Schmitt, RAC, Proxima CRO Director of Regulatory Affairs
Isabella's Bio
Isabella Schmitt is the Director of Regulatory Affairs at Proxima Clinical Research, Inc. , a contract research organization focusing on assisting emerging medical device and biotech companies in regulatory, quality, and clinical development. At Proxima, Isabella is responsible for overseeing over 100+ medical device and pharma projects. Prior to joining Proxima, Isabella served as the Senior Regulatory and Quality Manager for two medical device companies, where she outlined the regulatory strategy and put together design controls and quality documentation, and as the Director of CMC and Quality at a biopharmaceutical company, where she oversaw all product development and ensured CMC regulatory strategy was sufficient for filings the US and Europe.
Outside of Proxima, Isabella is a judge, mentor, and speaker for multiple healthcare accelerators, including MedTech Innovator, TMCx, MassChallenge, gBEta, and Hatch.  She also serves as a pitch coach for SXSW Pitch Competition.
Register for this webinar at here.
Educational webinar on Strategies for MedTech Business Development
Wednesday, November 10th, 2021 at 1:00pm – 2:00pm ET
What does your company need to succeed? This webinar is focused on business development for a medical company with products in development. We will cover the Dos and Don'ts and provide insight into approaches and useful tools that can make a difference in the outcomes. This webinar will emphasize the preparation for effective fundraising (dilutive and non-dilutive), strategic partnering and intellectual property management and licensing. We will also address the business development considerations in clinical trials, regulatory, reimbursement and other key business development activities.
Presenters:
Gary N. Keller, CLP – CEO of Xomix Ltd.
Register for this webinar here.
**You must be a current MTEC Member in good standing in order to attend these webinars.**