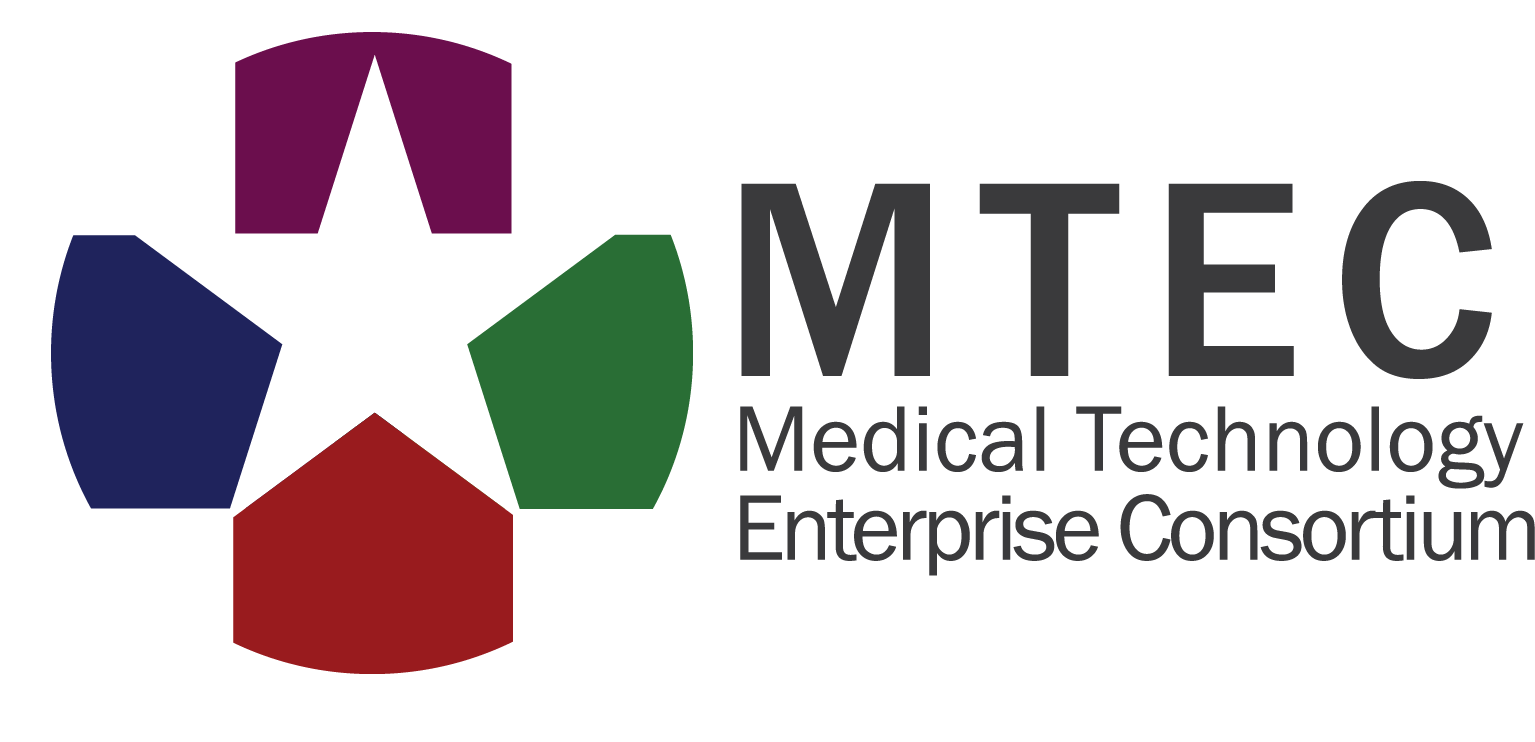 A Note from MTEC President Bill Howell
MTEC IN YOUR CORNER
MTEC attempts to provide information to our members that is outside of our specific funded efforts. This can be upcoming events sponsored by non-DoD entities that we feel may have pertinence to our members. We also frequently send out notifications of other federal agency announcements where you may be able to submit proposals. This is all in the overarching desire to assist our members in their development to market actions. Please look out for email e-mails or website postings to keep current with what is happening around us.
Probably the largest event is back on the books. The Military Health Services Research Symposium (MHSRS) is back this year once more at the Gaylord in Orlando, FL. The tentative dates are 23-26 August. This is one of the few opportunities that our members have to meet the military sponsors in person. For all those new members, this may be your chance to speak directly with the military research portfolio managers, so consider attending please. As conferences go, this is a fairly inexpensive registration.
MTEC is planning on assisting through facilitation of interchanges for our members. Though the Gaylord has not opened the official signing period yet, we hope to have the following support means available:
A booth that will be dedicated to members on a rotating basis. This will allow select members the opportunity to man desks or provide materials to gain exposure to the attendees; military or potential partners. We are looking at half day rotations. Once we have acknowledged contract on the space, we will notify folks by email.

An additional booth will be used as a conference room with the MTEC team scheduling 15-30 minute windows for meetings between members and/or the military. We hope to have a scheduling software up shortly and will take requests from members accordingly on a first come – first serve basis.

An evening reception/drop in at one of the Gaylord restaurants; hopefully the pirate ship again. These have historically provided a relax opportunity for the military and members to meet offline, but it also can support member to member discussions.

MTEC will maintain a standard booth for its own display and will be available for all the members to visit. We can help provide information about the MTEC, our practices, upcoming solicitations or even simply pointing out military portfolio managers.
If you are doing or want to do research in the military medical arena, the MHSRS is a must conference. So get you shots and come on down to Florida. We would love to see you there. In fact, if you are coming, reach out to let us know. Much appreciate.
Bill

Welcome New MTEC Members!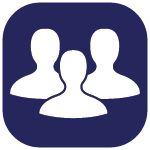 Academic (7)
Carnegie Mellon
Case Western
McGill
Louisiana State
Yale
Texas Tech
U. Nebraska Med Ctr
Large Industry (5)
MeMed US
LexisNexis Risk Solns
Presidio Gov Sol
KBR Wyle Services
Hewlett Packard Entrp
MultiMember (1)
Medical Center of the Americas
Foundations (5)
Georgia Tech Res Corp
Circadian Positioning Sys
Healing Our Heroes
Grand Valley State Univ
Parallax Adv Res Corp
Phiex Technologies Inc.
BioFire Defense LLC
MEDX SpA
The Florida International University Board of Trustees
SeaStar Medical Inc.
Global Institute of Stem Cell Therapy and Research Inc
Hero Medical Technologies Inc.
Plymouth Rock Technologies Inc.
StataDX, Inc.
Throne Biotechnologies Inc.
TiER1 Performance Solutions
Traumatic Direct Transfusion Devices LLC
Cayuga Biotech, Inc.
Imeka Solutions Inc.
Malum Inc.
PercuSense Inc.
PhAST Corp.
Iris Technology Corporation
PSYONIC Inc.
Eurofins ARCA Technology Inc.
Odin Technologies
Rajant Corporation
Viele Exploratory Sustainable Solutions LLC
MindLab LLC
Sperry Medtech, Inc.
iGov Technologies, Inc.
International Fabric Machines
Tanner Research Inc.
AirSupport LLC
Gel4Med
MediView XR Inc.
Perceptive Medical Inc.
QuesGen Systems
NervGen Pharma Corp.
Strive Tech Inc.
Levi Diagnostics, Inc.
Riverside Research
W.R. Joyce Incorporated
Turner Innovations
Memsel Inc.
Digital Infuzion Inc.
Sonix Medical Devices Inc.
GLOBALMEDIA GROUP LLC
GRI Technology Solutions, LLC
Wearable Artificial Organs Inc.
electroCore Inc.
GRIP Molecular Technologies Inc.
Orthoforge, Inc
Plantiga Technologies Inc.
Zansors LLC
RevMedx Inc.
Evren Technologies, Inc.
Kowa Inc.
Martellus Pty Ltd
Navitas Business Consulting Inc
Evidence Based Psychology LLC dba Susan David
Kreative Technologies, LLC
NeurOptics Inc.
Oxygenium Inc.
Sentio Solutions Inc.
Tagup Inc.
ZuluCare LLC
Kopis Mobile LLC
Rain Technologies LLC
Voltron Therapeutics
CFD Research Corporation
Endomedix, Inc.
Fusion Consulting Inc.
Acer Therapeutics Inc.
ArchieMD Inc.
Augmntr Inc.
D&K Engineering
Phlow Corp.
Q30 Sports Science, LLC
Scandinavian Biopharma Holding AB
Think-Dragon, LLC
IRegained Inc.
Life365 Inc.
Synthesis Technologies, Inc.
TDA Research Inc.
Programs Management Analytics & Technologies, Inc.
Cornerstone Research Group
Nexsys Electronics Inc. dba Medweb
Spotlight on Industry – JLABS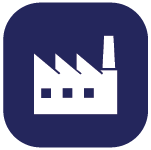 The MTEC network is growing across all member categories. Our large industry members comprise our Industry Partners Program, now numbering 50. Our Industry Partners spotlight series will feature our large industry partners in a variety of ways – through the MTEC website, this newsletter, feature webinars on an industry member to understand their capabilities, offerings and interests, military sponsor outreach, social media posts and mtec teaming.
This issue we feature MTEC member, JLabs:
If you are looking to learn more about the Johnson & Johnson Innovation – JLABS ('JLABS') model, our areas of interest, our newest locations (JLABS @ Washington, DC), BLUE KNIGHT™, QuickFire Challenges and how to apply, join us for a "Learn about JLABS" session just for the MTEC community!
Growing to 13 sites across the globe, JLABS now has a portfolio of over 730+ companies. JLABS offers emerging life science companies modular lab units, office space, shared core laboratory equipment and business facilities. It also links the entrepreneurs with the full breadth of Johnson & Johnson Innovation, including opportunities for funding, third-party services, educational events and provides access to R&D experts from medical technology, consumer healthcare product and Janssen pharmaceutical teams.
Through Blue Knight, Johnson & Johnson Innovation – JLABS is collaborating with the Biomedical Advanced Research and Development Authority (BARDA), a component of the Office of the Assistant Secretary for Preparedness and Response in the U.S. Department of Health and Human Services. This collaboration aims to stimulate innovation and incubation of technologies that improve health security and response through companies focused on public health threats and emerging infectious diseases.
Blue Knight provides selected companies with an opportunity to receive unique benefits, including access to JLABS, dedicated mentorship from BARDA in addition to mentorship from the Johnson & Johnson Family of Companies, and access to dedicated equipment at the hub location at JLABS @ Washington, DC.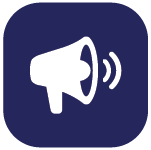 Military Prototype Advancement Initiative (21-06-MPAI)
Thank you to all that submitted by June 17, 2021 to the MTEC-21-06-MPAI Request for Project Proposals (RPP) entitled, "Military Prototype Advancement Initiative." As expected, we received a great response! The 21-06-MPAI RPP is temporarily closed to allow for evaluations of already submitted enhanced white papers.
The MPAI solicited for innovative technologies from the public scientific community in response to a broad range of military focus areas and aims to fund projects of varying scope and maturity. This unique solicitation mechanism was implemented to:
Increase information exchange between the MTEC membership and the military
Provide feedback to the MTEC membership
Establish an open window for the military to make awards
Solicit for key areas to support achievement of the USAMRDC strategic objectives
Increase diversity in potential Sponsors
We currently are aiming to reopen the MPAI with modified focus areas of interest by the end of August 2021 (subject to change). Please reach out to Dr. Gage Greening with questions.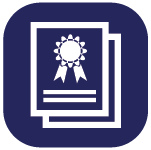 Below is a list of our recent awards this quarter. Next quarter will be a busy one for the MTEC team with over 50 new awards or funding increases planned.
| | | | | |
| --- | --- | --- | --- | --- |
| Initiative | Title | Member Name | Award Date | Ceiling |
| 20-14-Ocular-001 | Eye-Aid System for Acute Ocular Injuries | Critical Innovations LLC | 4/13/2021 | $ 1,522,611 |
| 21-04-TiDE-002 | Remote control of mechanical ventilators | Nihon Kohden OrangeMed Inc. | 4/30/2021 | $ 1,099,683 |
| 21-04-TiDE-001 | Accelerating the Improvement of Disaster Medicine: From Performance and Data Sciences to Field-Level Results | Indiana University | 5/18/2021 | $ 2,276,506 |
| 20-15-TBI-001 | BurRapid Intracranial Pressure Monitor Attachment for Traumatic Brain Injury | Critical Innovations LLC | 6/1/2021 | $ 1,470,960 |
| 20-15-TBI-005 | Development of CN-105, a novel neuroprotective peptide, for Treatment of Traumatic Brain Injury | AegisCN LLC | 6/2/2021 | $ 826,332 |
| 21-04-TiDE-008 | Remote Control of Bedside Medical Devices | Cognitive Medical Systems | 6/4/2021 | $ 853,668 |
| 20-15-TBI-039 | Clinical investigation of CMX-2043 for the acute treatment of traumatic brain injury (TBI) | Ischemix, Inc. | 6/10/2021 | $ 2,937,148 |
| 20-15-TBI-002 | A Phase 1, randomized, double-blind, placebo-controlled, multiple-ascending-dose trial to evaluate the safety, tolerability, immunogenicity, and pharmacokinetics of intravenous PNT001 in hospitalized patients with acute Traumatic Brain Injury (TBI) | Pinteon Therapeutics Inc | 6/15/2021 | $ 3,000,000 |
View all Project Awards here.
– Kathy Zolman, MTEC Director of Program Operations
Project Highlights
Several MTEC projects, including those from small businesses and academia, have reached major milestones over the last quarter of business. Below is a sampling of several of these successful projects.
Vanderbilt University: Manufacture of a Settable Polymer Composite Bone Graft to Stabilize Fractures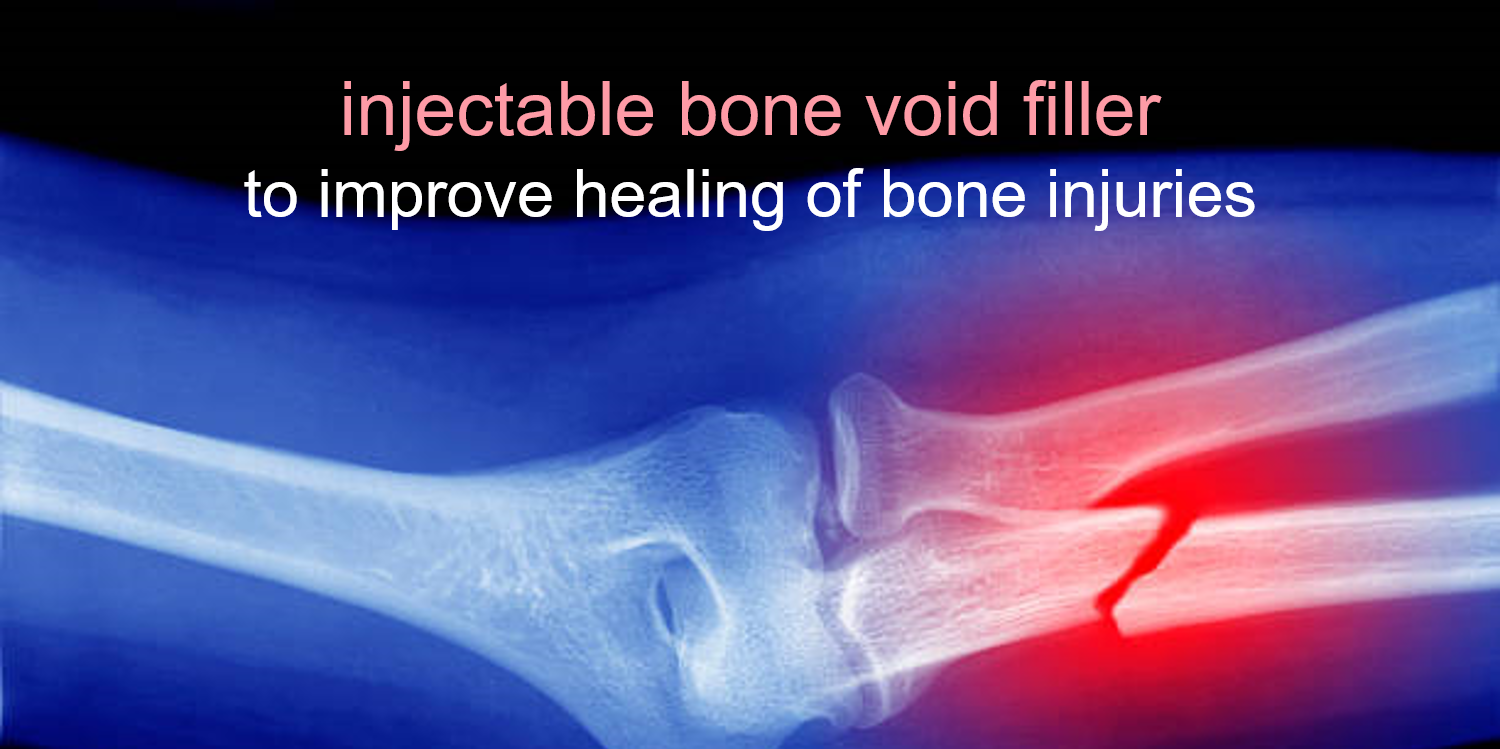 The design of biomaterials that stabilize fractures while remodeling to form new bone is an unmet challenge in bone tissue engineering. Open fracture injuries are one of the largest sources of morbidity on the battlefield. In fact, over 80% of battlefield-injured warriors have at least one extremity wound, the majority of which are penetrating soft tissue injuries or open fractures. To this end, the Vanderbilt Center for Bone Biology is developing an injectable, settable bone void filler (BVF). BVFs are synthetic formulations that are injected into a bone void caused by an injury. The BVF hardens and provides mechanical support as well as a scaffold for new bone growth. The overall goal is to achieve an optimal balance between bone growth rate and BVF resorption rate. Vanderbilt has demonstrated bone healing in preclinical models and developed commercial-scale manufacturing processes for their bone void filler technology. This project was funded through MTEC-16-01-REGEN.
8i: Four-Dimensional Tactical Combat Casualty Care
The military is actively pursuing the integration of advanced simulations into their medical training regimens for increased training speed, better reacquisition and retention of surgical skills, reduced training in live injured patients, and fewer medical errors in the field, among other advantages. 8i is creating Virtual Reality (VR) and Augmented Reality (AR) training experiences that demonstrate effectiveness of immersive training for Tactical Combat Casualty Care (TCCC) in improving retention, response time, and rapid decision making under pressure. 8i's VR and AR training experiences leverage the power of volumetric video to provide a realistic training experience that mirrors real world classroom training. This project was funded through MTEC 17-08-MultiTopic.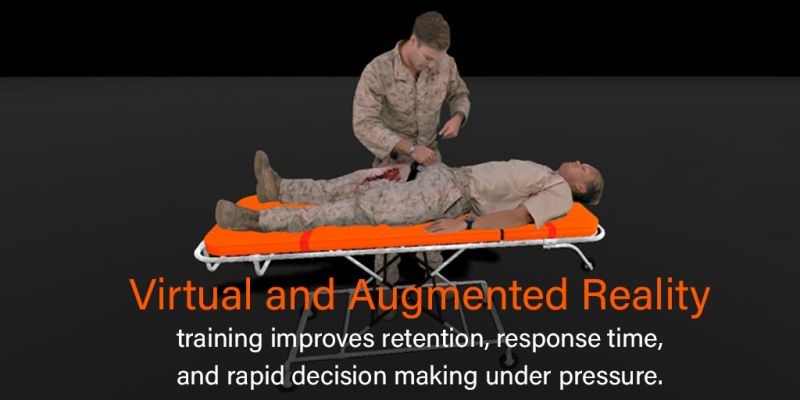 Critical Innovations: BurRapid Epidural Drainage Attachment for Traumatic Brain Injury
Epidural bleeding from traumatic brain injury (TBI) is immediately life-threatening and can quickly lead to brain herniation and death unless there is emergent neurosurgical intervention. Critical Innovations is developing the BurRapid Intracranial Access Platform, which is a mobile, lightweight, low-power, modular, interoperable, ruggedized, and low-cost medical device that allows for hematoma drainage, intracranial pressure monitoring, and other neurosurgical procedures to sustain TBI patients on the battlefield. This will help speed the time for an injured warfighter to receive definitive treatment while maximizing safety and minimizing complications. This project was funded through MTEC-19-08-MuLTI.
Fitbit: Potential for Early Covid-19 Detection Using Fitbit Devices
Early detection of a COVID-19 infection is a critical force readiness issue for the United States Armed Forces. There is an urgent need for development of rapid, accurate wearable diagnostics to identify and isolate asymptomatic and pre-symptomatic COVID-19 cases, and track and prevent the spread of the virus. Therefore, Fitbit is developing and validating an algorithm to detect COVID-19, potentially before symptoms appear. Fitbit SenseTM and Versa 3TM smartwatches are being provided to Northwell Health employees, representing a mix of vaccinated and unvaccinated participants. Study participants will receive notifications of potential illness, and will undergo COVID-19 testing to assess and verify results, allowing a close comparison of current COVID-19 testing with data from wearables. Fitbit began enrolling patients for this study in February 2021. This project was funded through MTEC-20-12-COVID19_Diagnostics.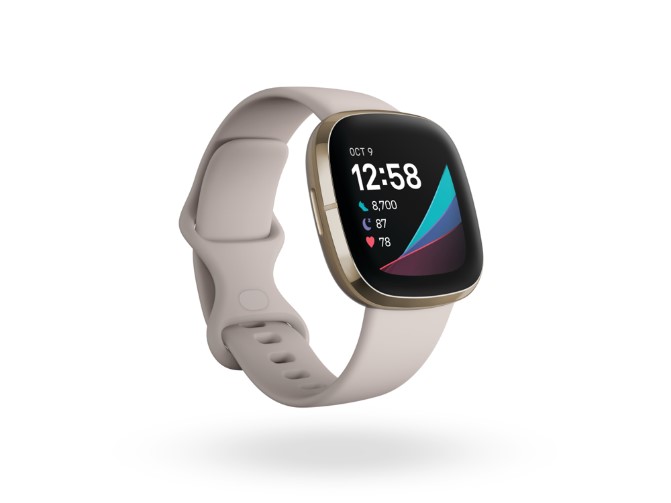 To enjoy previous project highlights, click here. If you have any questions regarding these research efforts, please reach out to Dr. Lauren Palestrini, MTEC Director of Research.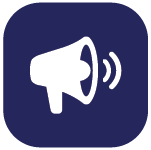 As the Government continues to make headway through the evaluations for the 20-06-MPAI and as we identify focus areas for the next MPAI, we encourage you to explore outside funding opportunities when applicable. Please visit SAM.gov, which is the official site for searching for federal funding opportunities and registering to do business with the federal government. Below, you will find links and descriptions to other funding opportunities relevant to technology being developed by MTEC member organizations.
Congressionally Directed Medical Research Program (CDMRP): CDMRP funding opportunities support biomedical research in response to the expressed needs of its stakeholders – the American public, the military, and Congress. The CDMRP fills research gaps by funding high impact, high risk and high gain projects that other agencies may not venture to fund, all with the common goal of advancing paradigm shifting research. In particular, please pay special attention to:
National Science Foundation (NSF) SBIR/STTR Program: The NSF SBIR/STTR Program is a congressionally mandated program that supports research and development of high-risk, high-impact technologies. Startups and small businesses are not required to have a track record of past commercialization success in order to apply. Their goal is to foster innovation and help create businesses and jobs in the United States.
National Science Foundation (NSF) I-Corps Program: The NSF I-Corps Program uses experiential education to help researchers gain valuable insight into entrepreneurship, starting a business, and industry challenges. Teams can apply for funding to participate in this program. Through intensive NSF I-Corps training, researchers can reduce the time to translate a promising idea from the laboratory to the marketplace.
National Institutes of Health (NIH) SBIR/STTR Program: The NIH SBIR/STTR Program supports health and life science companies that are creating innovative technologies that align with NIH's mission to improve health and save lives. A key objective is to translate promising technologies to the private sector and enable life-saving innovations to reach consumer markets. Standard due dates are January 5, April 5, and September 5 each year.
DoD SBIR/STTR: The DoD relies on constant innovation to protect the nation and enhance their warfighting capabilities. Applicants apply through the Defense SBIR/STTR Innovation Portal (DSIP). DSIP organizes funding opportunities for the Army, Navy, Air Force, the Defense Advanced Research Projects Agency (DARPA), and other DoD components including CBD, DHA, DLA, DMEA, DTRA, MDA, NGA, OSD, SCO, and USSOCOM.
Medical CBRN Defense Consortium (MCDC): The MCDC offers funding opportunities for technologies that provide innovative, safe and effective medical solutions to counter Chemical, Biological, Radiological and Nuclear Defense (CBRN) threats. The MCDC provides the flexibility for a better public and private collaboration by providing access to innovative concepts, ideas, and technologies from traditional and non-traditional technology providers.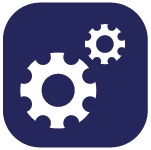 The MTEC Commercialization Program provides outreach, education, mentoring, networking and commercialization services and investment support to MTEC members, particularly small business members. We are proud to show that over 50% (67/128) of awards issued by MTEC are to small businesses.
Through the MTEC Commercialization program, we connect members to our network of subject matter experts we call M-Corps. MTEC's M-Corps aligns innovators with military priorities, objectives and capabilities to ensure health and wellness of the Warfighter. MTEC has begun discussions on teaming agreements with providers to offer services to members in support of product and business development. M-Corps will offer members a wide variety of support services, including:
Technical guidance and advice – regulatory review preparation, trial design, execution support, and regulatory compliance assistance — and business support – IP/licensing and business development, getting on to the federal government General Services Administration (GSA) schedule for selling products to the federal government, market research, financial management and modeling, access to capital and investment support.
Business planning and preparation support.
Small business resources for communicating to others about your offerings, such as potential development, business and investment partners. Examples include templates for creating company profiles, investment pitch decks, and business planning canvases.
Investment pitch preparation, coaching and competition access.
Please reach out to Rick Satcher for assistance.
Our next scheduled MTEC Education Webinar is Tuesday, July 20th, 1 pm EST. Please join Susan Raymond, MTEC's Director of Strategic Funding, Kate Golden, Senior Managing Director at Changing Our World, and Diane Bovenkamp, Vice President, Scientific Affairs, BrightFocus Foundation as they discuss sources and processes for receiving private support from foundations and philanthropy. Link to register is .
Our August 11th 1 pm webinar will feature Ken Bertram, Senior Advisor, MTEC, and former Principal Assistant for Acquisition, MRDC to describe how best to pitch your technology to the military. Members will learn how to construct an effective 2-3 minute elevator pitch for speaking with military at MHSRS, develop a 1 page overview to leave with sponsor, and create a compelling 5 min presentation that resonates with military interest/requirements.
David Uffer, Senior Partner, VP MedTech, Alira Health will be speaking at our September 15, 1 pm EST webinar on pricing and reimbursement strategies for early-stage entrepreneurs. Pricing and reimbursement for medical products is among the highest priorities for an experienced investor. Most early-stage entrepreneurs do not include these strategies or a discussion about evidence generation requirements in their presentations. This webinar will describe ways to approach a sound strategy that enables productive discussions with investors and partners.
Don't forget about our member connect resources, including the Member Profiles site where you can describe your technology capabilities and collaboration interests for all members to see!
If you would like to start a discussion thread via our Linked In site on any topic pertaining to MTEC solicitations, awards, product development, or commercialization, please reach out to me or Madison Bell.
– Rick Satcher, MTEC Director of Commercialization
MTEC Foundation Relations Program
Charitable giving in the United States reached an all-time high in 2020, totaling $471 billion, according to the most recent Giving USA report. Individuals make up the vast majority of this giving at over 75% of total giving, with foundations following at 17%. To unpack these numbers and to look more deeply at R & D philanthropy specifically, MTEC's Susan Raymond will lead a webinar on July 20th that will explore the role and function of philanthropy within the medical research ecosystem. Dr. Raymond will also discuss the evolving field of philanthropy, which was once defined solely by grants and donations and now includes program related investments, impact and affinity investing, and much more. She will be joined by three experts: Chandan Sen, PhD, Director, Indiana Center for Regenerative Medicine and Engineering; Diane Bovenkamp, PhD, Vice President, Scientific Affairs, BrightFocus Foundation; and Katie Cronen, Senior Vice President, maslansky + partners.
Dr. Raymond oversees MTEC's Nonprofit Relations, working to expand our network of nonprofit members and to enhance and strengthen their membership experience as part of the MTEC consortium. Included in this category of membership are: nonprofits that raise funds and make grants to research; private grant-making foundations; coalitions of nonprofits that have come together to raise funds to support research; and service providers to research organizations to increase success in research funding.
Look for spotlights on nonprofit members in future issues of our newsletter! And, to register for our webinar, please visit: https://ati.zoomgov.com/webinar/register/WN_KarBlXZtTLGddN-kvMyzhQ
– Kate Golden, Changing Our World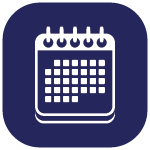 UPCOMING:
Sourcing Smart, Non-dilutive Capital Webinar
July 2oth, 2021 1pm ET
Financial support for research and development flows from many sources – federal government, businesses, academia, nonprofit foundations and organizations, and interested individual donors. The processes of government and businesses can be transparent. The processes of foundations and philanthropy often are not. This webinar will lift the veil on sources of private support for R&D. It will also discuss the ways in which MTEC founding member Changing Our World is working with MTEC to develop relationships in the foundation and nonprofit space that can benefit MTEC members.
MTEC Members can register here: https://ati.zoomgov.com/webinar/register/WN_KarBlXZtTLGddN-kvMyzhQ
JLabs Spotlight Webinar
August 4, 2021 1pm ET
If you are looking to learn more about the Johnson & Johnson Innovation – JLABS ('JLABS') model, our areas of interest, our newest locations (JLABS @ Washington, DC), BLUE KNIGHT™, QuickFire Challenges and how to apply, join us for a "Learn about JLABS" session just for the MTEC community!
CANCELED
MHSRS 2021 has been canceled due to concerns related to the high COVID-19 variant rate in the Orlando-Kissimmee area.
PAST:
Emerging Infectious Diseases Visioneering Meeting
The topic of Emerging Infectious Diseases was identified by USAMRDC as an Industry Day, and much time was spent by ARCH Venture Partners to develop an agenda. ARCH organized and conducted a very successful visioneering meeting with the USAMRDC Military Infectious Disease Research Program and various key opinion leaders on June 2, 2021. These discussions will be used to influence the strategic direction of the Emerging Infectious Diseases program.
MedTech Innovator, RESI, BIO, LSI, Cambridge Innovation AI
MTEC completed its 2021 roadshow tour with its partner, MedTech Innovator. We participated as judges in 13 pitch sessions from February to May covering a diverse set of topics including, Patient Monitoring & Behavioral Health, Next Generation Surgery & Cardiology, Endocrinology & POC Diagnostics, Gastrointestinal & Sensors, Digital Therapeutics & Infectious Diseases, Pain & Ophthalmology, and Mid-stage Companies. In addition, the MTEC team also participated in one-on-one partnering sessions at the BIO International Convention, the June Redefining Early Stage Investments (RESI) conference, LSI MedTech Summit, and hosted a roundtable at Cambridge Innovation's AI Circle.