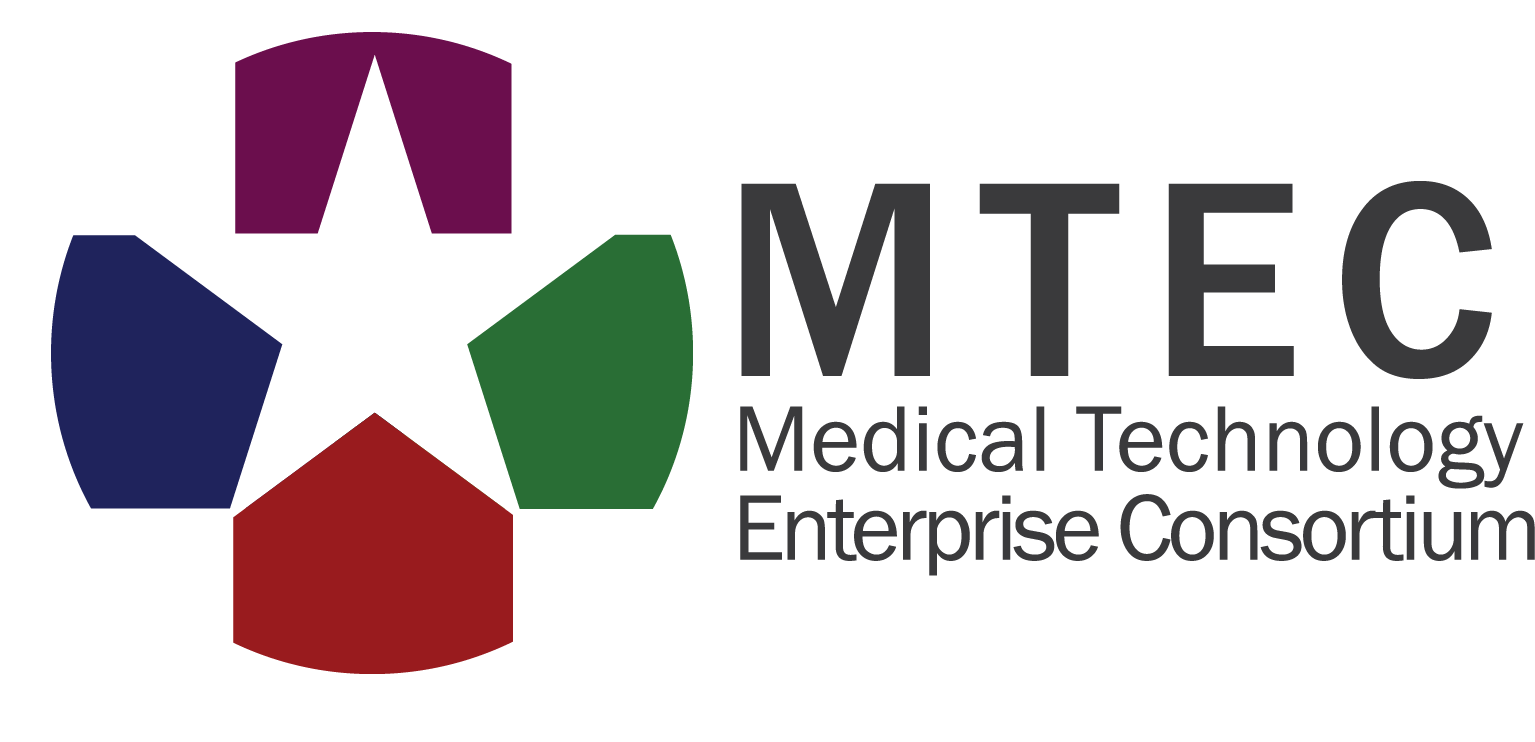 A Note from MTEC President Bill Howell
Happy New Year, MTEC sponsors, members and friends. 2021 was a record year in attracting new members, advancing new member benefits and strategic initiatives that drive value for you. Our 4th quarter punctuated 2021 productivity with 17 awards selected from the 21-06-MPAI and a significant number of projects were selected for potential funding through the basket provision. We are advancing education and outreach with our monthly webinars, industry engagement, foundation and investor relations. Read more about each of these in this latest quarterly newsletter and, as always, be in touch if you have ideas about how we can serve you better to advance warfighter health service and innovation.
Yours truly,
Bill Howell
MTEC President

MTEC Beats
2022 MedTech Innovator
MedTech Innovator is the largest accelerator of medical devices in the world. We provide an unparalleled platform to support startups with the access, visibility, and network to bring their innovations to patients. Our best-in-class 421 Alumni now have 90 products on the market, 21 acquisitions, and raised over $3.5B in follow-on funding. Applications are now open for the 2022 accelerator at medtechinnovator.org/apply and are due January 31.
This is a highly selective and unique opportunity for startups and scale-ups to be showcased and gain access to healthcare stakeholders including investors, customers, and industry leaders such as Asahi Intecc, BD, Dexcom, Edwards Lifesciences, Fujikura, Jabil Healthcare, Johnson & Johnson, Maxim Integrated Ventures, Olympus, NIPRO, W.L. Gore & Associates, RCT Ventures. This year, up to $500,000 in non-dilutive prizes will be awarded. We encourage the MTEC membership to take advantage of this opportunity.
Welcome New MTEC Members!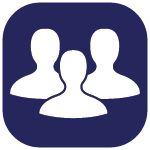 Academic (1)
Children's Hospital Los Angeles
Small Business (9)
Fast BioMedical
Neurotrauma Sciences LLC
MitoSense, Inc.
Tao Treasures LLC dba Nanobiofab
NIRSense LLC
Felix Biotechnology, Inc.
CytoSorbents Corporation
SiDx, Inc.
Pneumeric, Inc.
Nonprofit (1)
The Research Foundation for the State University of New York on behalf of the Univ. at Buffalo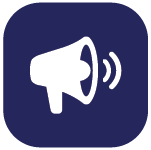 ACTIVE SOLICITATIONS:
Military Prototype Advancement Initiative (MPAI): The Military Prototype Advancement Initiative (MTEC-22-02-MPAI) is now open for submissions of enhanced white papers! The MPAI is soliciting for innovative technologies from the public scientific community in response to a broad range of military focus areas and aims to fund projects of varying scope and maturity. This unique solicitation mechanism has been implemented to:
Increase information exchange between the MTEC membership and the military

Provide feedback to the MTEC membership

Establish an open window for the military to make awards

Solicit for key areas to support achievement of USAMRDC strategic objectives

Increase diversity in potential Sponsors
Please note that the 22-02-MPAI solicitation is open to new proposals that have not been submitted to MTEC under previous RPPs within the past 2 years, including the 21-06-MPAI. If you are considering applying, reach out to Dr. Gage Greening with questions.
Development of Oral Immunotherapy for the Prevention of Bacterial Diarrheal Disease: This solicitation (MTEC-22-03-Diarrheal) represents a Request for Project Proposals (RPP) for MTEC support of the DoD USAMRDC Military Infectious Diseases Research Program (MIDRP). This RPP is focused on the development of a self-administered oral immunotherapy to prevent endemic diarrheal disease by targeting multiple bacterial pathogens. Reach out to Dr. Gage Greening with questions regarding this opportunity.
Prototype Acceleration: MTEC has launched the new Prototype Acceleration Funding opportunity (MTEC-E22-05-PA) which is meant to provide funding by MTEC to "bridge" technology maturation to a point where the awardee is able to secure follow-on funding. Reach out to Dr. Lauren Palestrini with questions regarding this opportunity.
POTENTIAL UPCOMING TOPICS OF INTEREST:
Wound care treatments/therapies for combat injuries

Wound care technologies for combat wound infections (e.g., bacterial and other infections of combat wounds)

Innovative wound care technologies to treat and prevent biofilm formation

Diveable technology for biomedical monitoring/physiological status in relation to human performance

Military dental research related to combat dentistry and maxillofacial trauma

Mobile health app to aid military personnel in managing healthy body weight, nutrition, physical fitness goals, and combat readiness
A full list of MTEC's active and upcoming solicitations can be found here.
Project Highlights
Several MTEC projects, including those from small businesses and academia, have reached major milestones over the last quarter of business. Below is a sampling of several of these successful projects.
Vcom3D: Synthetic Training Environment for Multimodal Medical Training (STEM3T)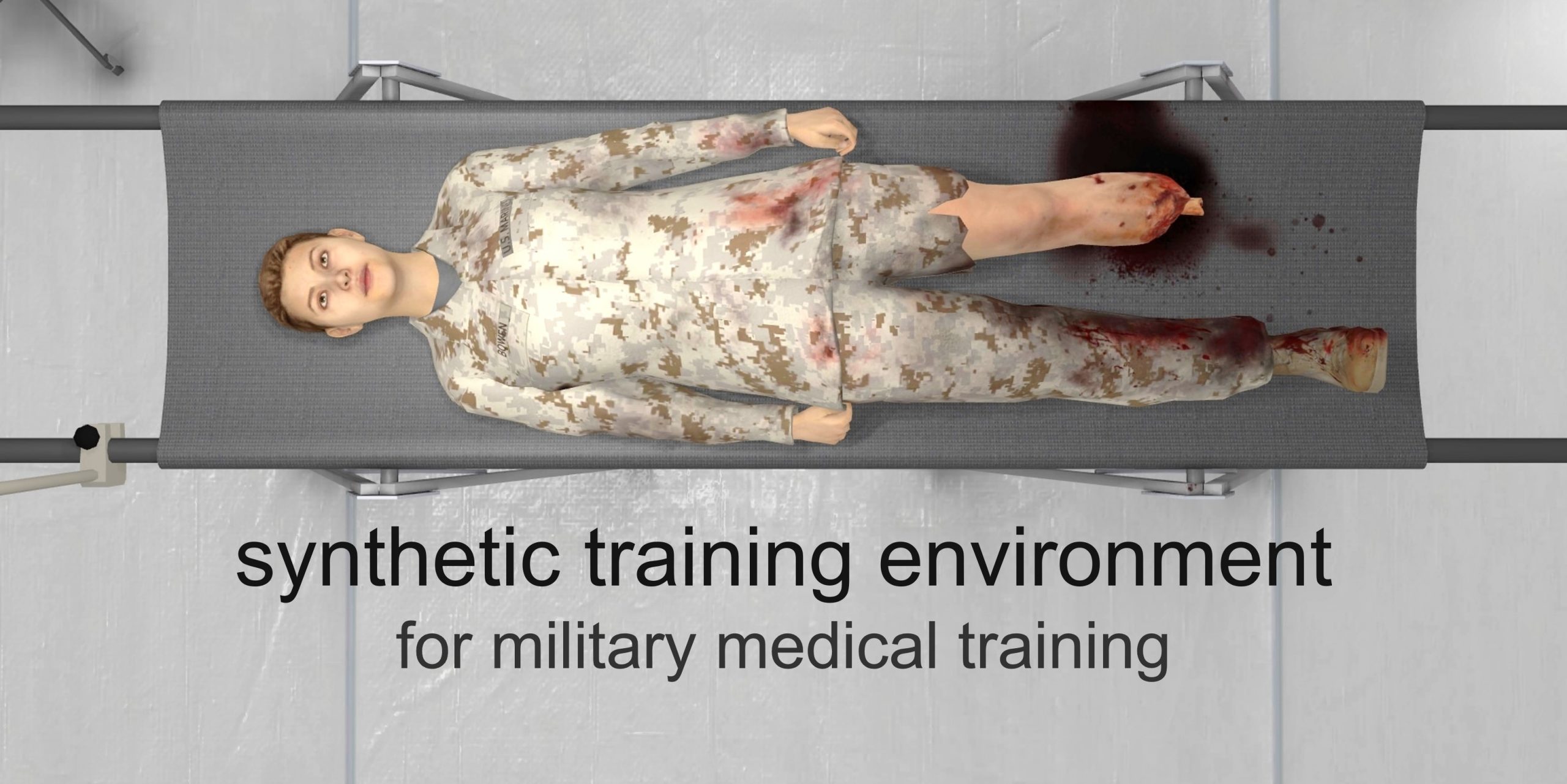 The U.S. military has a need for a medical synthetic training environment that combines live, virtual, constructive and gaming training modalities into a single integrated training environment. In response, Vcom3D is developing medical simulation and training systems based on plug-and-play architectures with interoperable physical and virtual patients, and treatment modules. This content, using research-based behavioral and physiological models, engages the learner in immersive game play and assesses user performance. As part of STEM3T, Vcom3D has integrated and demonstrated a Test Bed of live, virtual, and manikin-based simulation modules, including five virtual patient cases, a realistic medical manikin that displays appropriate physiological responses to treatments, and instrumented medical devices for live training exercises. This project was funded through MTEC's Multi-Topic Request for Project Proposals (17-08-MultiTopic).
Kitware: In-Field Detection of Acute Subdural Hematomas Requiring Urgent, Life-Saving Treatment in Severe TBI Patients
Traumatic acute subdural hematomas are life-threatening injuries associated with traumatic brain injuries (TBIs) that cause elevated intracranial pressure. Kitware is developing an artificial intelligence (AI)-enhanced point-of-care ultrasound (POCUS) system that is compatible with a wide range of commercial ultrasound probes. Following a TBI, the medic applies the ultrasound probe to the eye and the AI-enhanced POCUS system predicts intracranial pressure to help guide initial care and triage of wounded warfighters. Kitware is in the midst of a human study with healthy volunteers and emergency TBI patients to test the real-time AI algorithm and determine impact on the performance of the AI. Additionally, as part of Kitware's commitment to open source and open science, they have released this work to the community as an open-source software package called ITK POCUS. This project was funded through MTEC's Request for Project Proposals for multi-domain life-saving trauma innovations (19-08-MuLTI).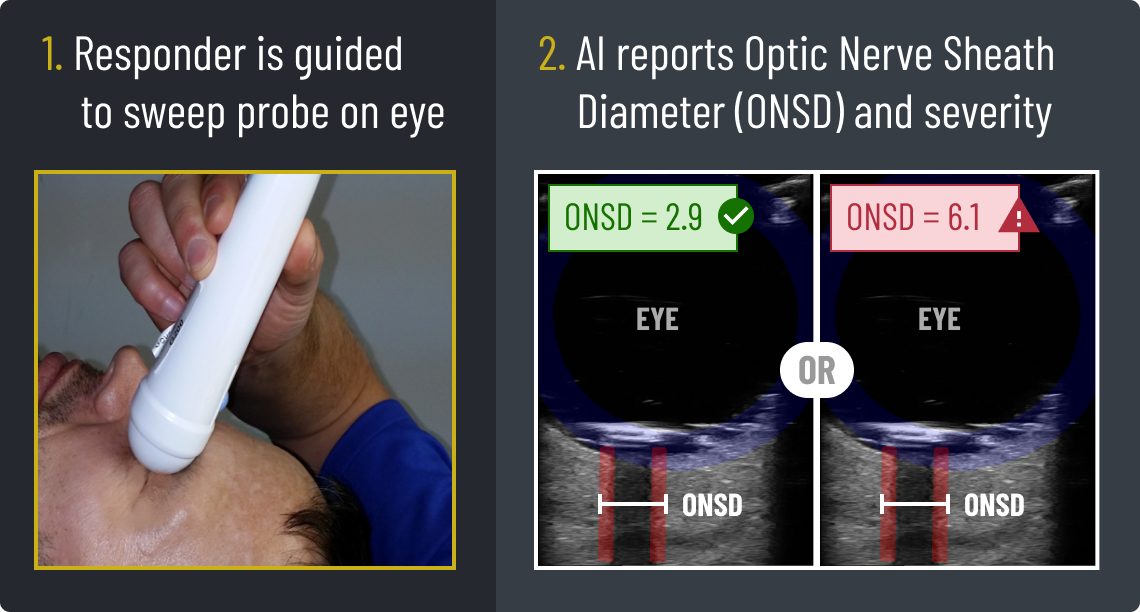 Sibel Health: Wearable Sensors with Novel Respiratory Biomarkers to Diagnose and Detect Early COVID-19 Using Machine Learning Algorithms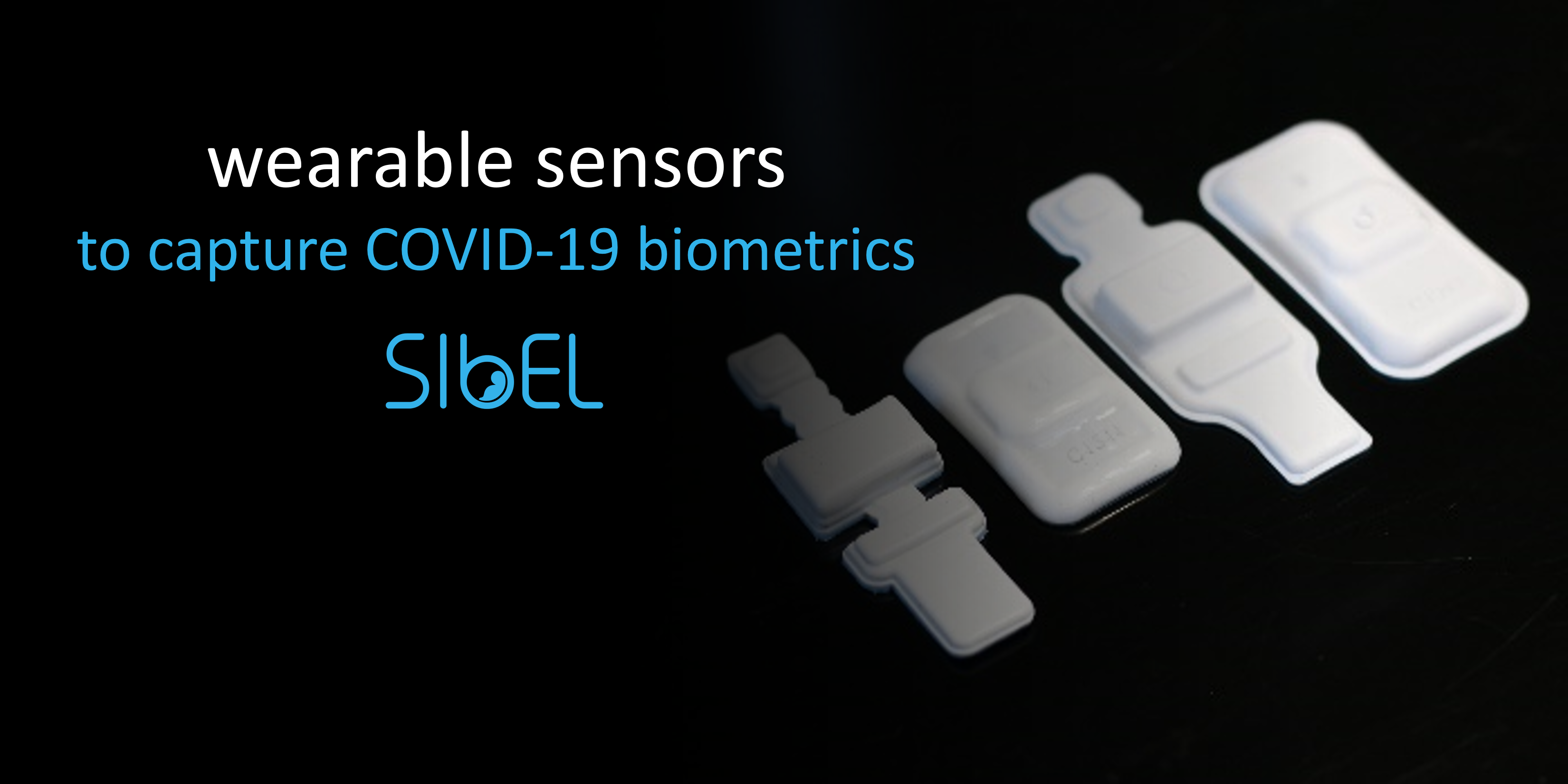 Early detection of COVID-19 and other viral diseases is a critical force readiness issue for the U.S. Armed Forces. Thus, there is an urgent need to develop wearable diagnostics to identify pre- and early symptomatic COVID-19 cases. Sibel is currently working to further validate its sensor technology and algorithm, called the ANNETM One, through a 300-patient study on frontline health care workers and high-risk select patients in Chicago-area hospitals, including a patient who wore the ANNETM One after receiving a double-lung transplant due to complications from COVID-19. This sensor technology is novel in its advanced mechanical features allowing for comprehensive vital signs monitoring while being mechanically invisible to wear. This project was funded through MTEC's Request for Project Proposals for wearable diagnostics for detection of COVID-19 infection (20-12-COVID19_Diagnostics).
Gladstone Institutes: Therapeutic Interfering Particles (TIPs): A Single-Administration Escape-Resistant HIV Antiviral Therapy
HIV is a significant threat to service members deployed overseas and a source of regional instability in areas of U.S. force protection. Deployment barriers, particularly in resource-limited settings, and the genetic diversity of HIV present major obstacles to reducing HIV prevalence using conventional therapies and potential vaccines. In response, the Weinberger Lab has developed Therapeutic Interfering Particles (TIPs) which are designed to intracellularly outcompete wild-type virus, mutate, and transmit. Overall, this therapy functions by hijacking the cell to create therapy instead of virus. Epidemiological analyses project that TIPs could significantly outperform existing interventions and lower HIV/AIDS prevalence below 1% within 30 years. This project was funded through MTEC's Request for Project Proposals for MIDRP's Prototype Innovation Program (19-10-MID-PIP).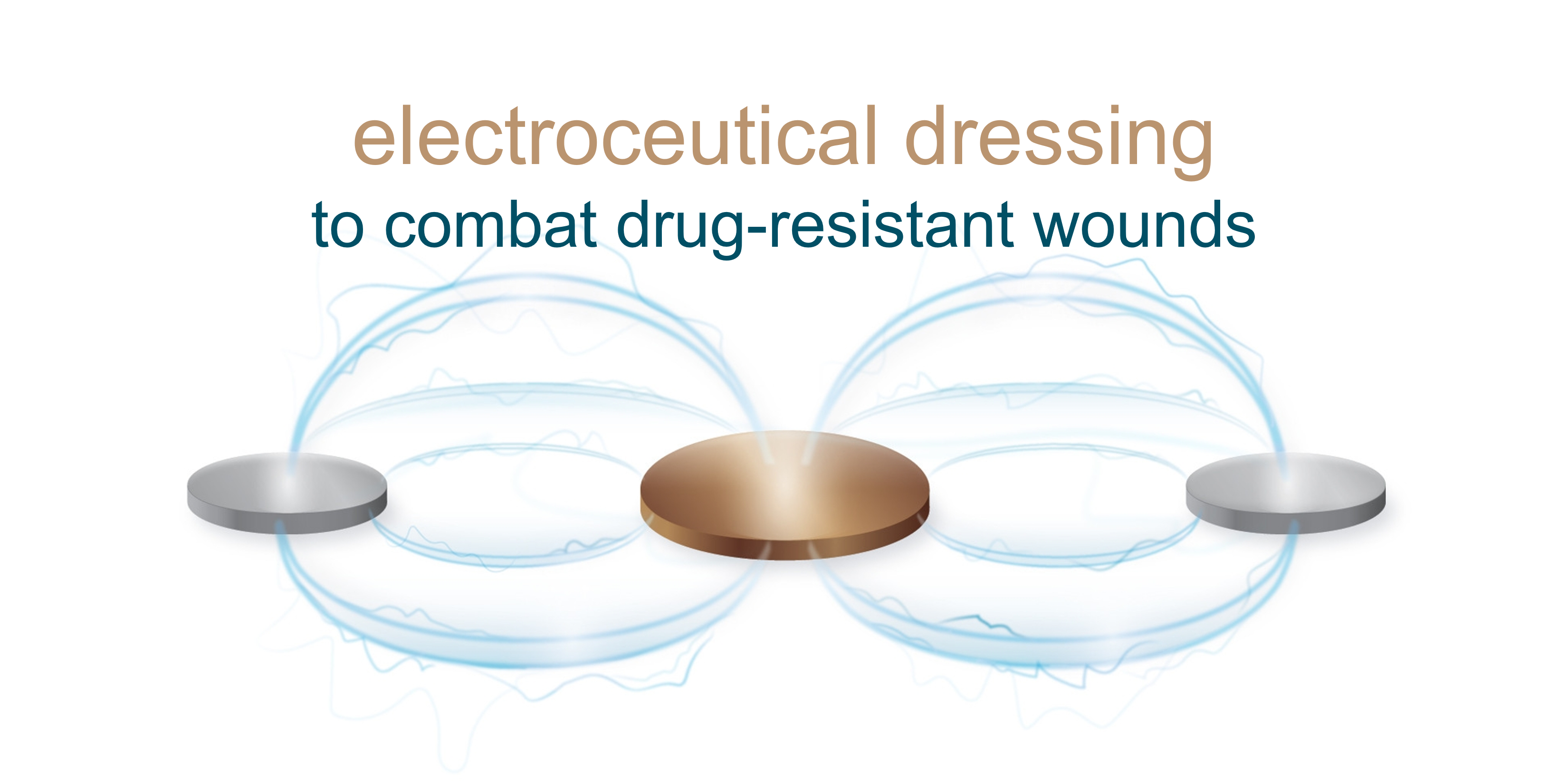 To enjoy previous project highlights, click here. If you have any questions regarding these research efforts, please reach out to Dr. Lauren Palestrini, MTEC Director of Research.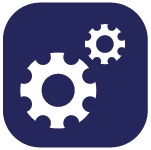 MTEC has launched the new Commercialization Grant opportunity (MTEC-E22-06-Commercialization). The objective of this grant is to provide non-dilutive MTEC awards that fund M-Corps partner engagement for the purpose of providing small business members professional services that advance commercialization readiness. The funds requested must be used to support a partnership with an M-Corps provider that helps the applicant address challenges associated with technology development and commercialization.
– Funding Available: $600,000 total, up to $50,000 per award
– Award Type: Grant
– Scope of Work: Business, technical and strategic planning projects
Reach out to Rick Satcher with questions regarding this opportunity. An overview of the MTEC Commercialization Grant program may be found here.
Visit the M-Corps webpage for a list of current partners. Our M-Corps partner network continues to grow. We have added the following new partners:
Cornerstone is a full-service, bipartisan consulting firm specializing in federal and state government relations, public affairs and strategic communications, and advisory services.

ECHELON Med Tech develops and commercializes medical technologies to improve health outcomes for warfighters, veterans and civilians. They partner with leading innovators in medical device research to create dual-use solutions for major health problems, then de-risk and accelerate those innovations for commercial readiness, for strategic partnering, acquisition, and contracting with the military.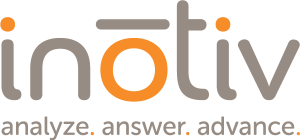 Inotiv provides toxicology, histopathology, and DMPK/bioanalysis services, surgical models and medical device testing services.
Interested in joining the M-Corps? It's free to MTEC for-profit service provider members in good standing who have signed the M-Corps Teaming Agreement. Partners must be experts in their field with an established record of excellence and expertise that can assist prototype developers in advancing commercialization readiness of their medical technology offerings. Contact Rick Satcher for more details.
WEBINARS:
Remember that archived recordings and slide decks for all webinars may be found on the member's only site.
On November 10, Gary Keller, CEO of Xomix, provided an overview of corporate and business development strategies for those companies just getting started in med device development.

On November 13, Dr. Isabella Schmitt, Regulatory Director at Proxima Clinical Research, presented on lessons learned in navigating the regulatory process for medical devices.

On December 8, Denise Buczek, CEO of ClearCoast USA, provided a very helpful review and strategies to address GSA scheduling of medical technology, including insights on partnering with established suppliers to ease the complexities of the process.

NETWORKING:
Don't forget about our member connect resources, including the Member Profiles site where you can describe your technology capabilities and collaboration interests for all members to see.
If you would like to start a discussion thread via our LinkedIn site on any topic pertaining to MTEC solicitations, awards, product development, or commercialization, please reach out to Rick Satcher or Madison Bell.
– Rick Satcher, MTEC Director of Commercialization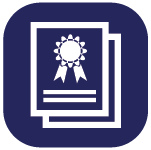 After surviving Fiscal Year End, the MTEC team has stayed busy continuing to issue new awards. We issued 11 new awards and several funding increases this quarter.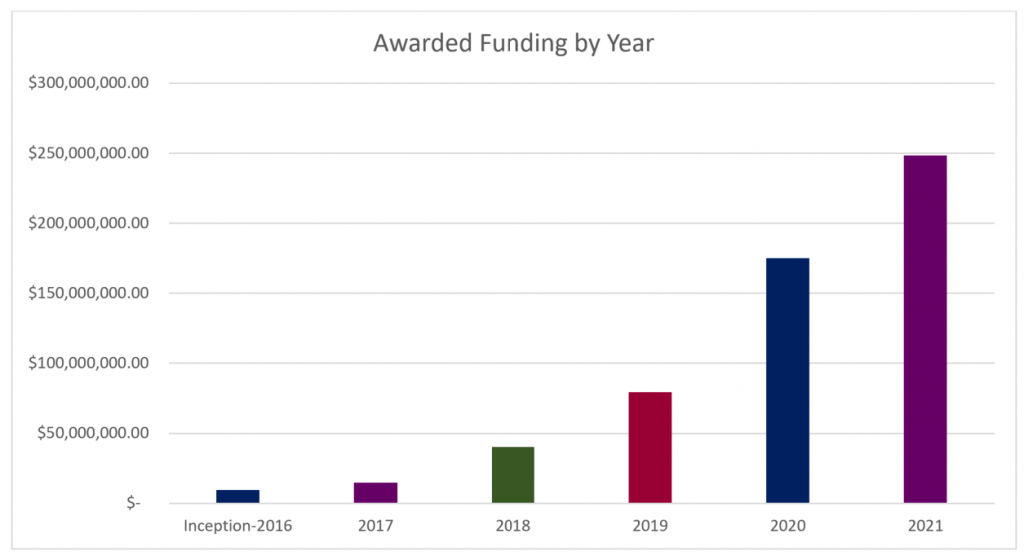 | | | | | |
| --- | --- | --- | --- | --- |
| Initiative # | Title | Member Name | Awarded Ceiling | Award Date |
| 21-06-MPAI-129 | Augmented Neurophysiology of Sleep and Performance Readiness | University of North Carolina at Chapel Hill | $4,248,965.00 | 10/22/2021 |
| 21-10-NavyMultiTopic-081 | Evaluation of Latent Neurological Effects of Hypobaric Pressure Fluctuations | Trustees of Boston University, BUMC | $1,000,000.00 | 10/27/2021 |
| 21-06-MPAI-020 | Investigation of the Safety & Efficacy of a Portable Medical Device to Provide Point-of-Injury, Non-pharmaceutical Regional Analgesia | Cornerstone Research Group, Inc. | $1,460,228.00 | 10/29/2021 |
| 21-10-NavyMultiTopic-007 | Fieldable Ultrasound Treatment to Enhance Inflammatory-Proliferative Phase Transition and Reduce Wound Healing Time | General Electric Company, GE Global Research | $2,642,482.00 | 11/1/2021 |
| 21-10-NavyMultiTopic-026 | Terumo BCT Freeze Dried Plasma | TerumoBCT Biotechnologies LLC | $10,628,183.00 | 11/1/2021 |
| 20-14-Ocular-006 | Reversibly Adhesive Hydrogel for Temporary Treatment of Traumatic Open Globe Injury in Austere Environments | USC Ginsburg Institute for Biomedical Therapeutics | $3,330,830.00 | 11/8/2021 |
| 21-03-WI-008 | BIAKŌS™ Antimicrobial Wound Gel: Providing combat wound infection prevention and treatment in a prolonged care environment | Rochal Industries LLC | $1,981,899.44 | 11/18/2021 |
| 21-02-FFBT-002 | Succor™ Combat Foam for Large Burn Wounds | Critical Innovations LLC | $1,994,676.86 | 12/7/2021 |
| 21-06-MPAI-072 | Skills Determination, Decay and Delay Study (SD3) | University of Pittsburgh | $4,416,958.00 | 12/14/2021 |
| 21-06-MPAI-116 | Semiautonomous Anesthesia and Sedation Devices for Military Medical Care | Massachusetts General Hospital | $1,496,740.20 | 1/4/2022 |
| 21-10-NavyMultiTopic-013 | Biologics License Application (BLA) of a Bovine Immunoglobulin supplement that prevents Travelers' Diarrhea caused by Enterotoxigenic Escherichia Coli (ETEC) | Immuron Limited | $3,433,758.00 | 1/10/2022 |
View all Project Awards here.
– Kathy Zolman, MTEC Director of Program Operations
In 2022, MTEC's Foundation Relations will focus on deepening relations with MTEC's current 39 non-profit members, and identifying additional philanthropic alliances in support of MTEC's mission – serving warfighters in health service and innovation.
Non-academic non-profit members, please look out for and complete our survey, directed to you, designed to understand your needs and motivations for joining MTEC.
MTEC Foundation Relations has a small budget this year to partner with foundations and non-profits with an affinity for the MTEC mission. We seek collaborations with you to be the best stewards of these resources. MTEC funds will be used to advance awareness about MTEC in the foundation and association community, and also to advance research, knowledge and scholarship in areas relevant to military needs.
OREF/AAOS Injectable Orthobiologics of Knee Osteoarthritis Grant
OREF and the American Academy of Orthopaedic Surgeons (AAOS) are partnering to offer a research grant focused on clarifying the broad area of injectable orthobiologics for the treatment of knee osteoarthritis. The application for this $50,000 grant is due February 21st. To learn more, please click here.
Contact Kate Golden at Kate.Golden@mtec-sc.org to discuss how your non-profit might collaborate with us in this important growth and service to our sponsors, members, military service men, women and veterans.
– Kate Golden, MTEC Foundation Relations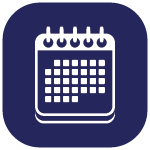 Upcoming Member Events
2022 Operational Medicine Symposium
April 11-12
MTEC will again be an Exhibitor at the 2022 Operational Medicine Symposium in San Antonio from April 11-12. This symposium brings together medical professionals from across the services to discuss advancements in military medical care in order to improve medical personnel's ability to effectively save lives on and off the battlefield. We hope to see you there! Register here.
Webinar Series:
Lab Spotlight: MRDC – USAMRIID
Tuesday, January 25th at 12:00 pm ET
MTEC-E22-06-Commercialization Grant
Wednesday, January 26th at 1:00 pm ET
Educational Webinar: Reviewing and negotiating technology transfer and licensing agreements
Wednesday, February 2nd at 1:00 pm ET
M-Corps Showcase: Curia
Wednesday, February 16th at 1:00 pm ET
Spotlight: Intro to NAVREF
Wednesday, February 23rd at 1:00 pm ET
M-Corps: Conafay Group
Wednesday, March 2nd at 1:00 pm ET
Academia Spotlight: UT Health Science Center at San Antonio (UTHSCSA) and the Military Health Institute (MHI)
Wednesday, March 9th at 1:00 pm ET
**You must be a current MTEC Member in good standing in order to attend these webinars.**