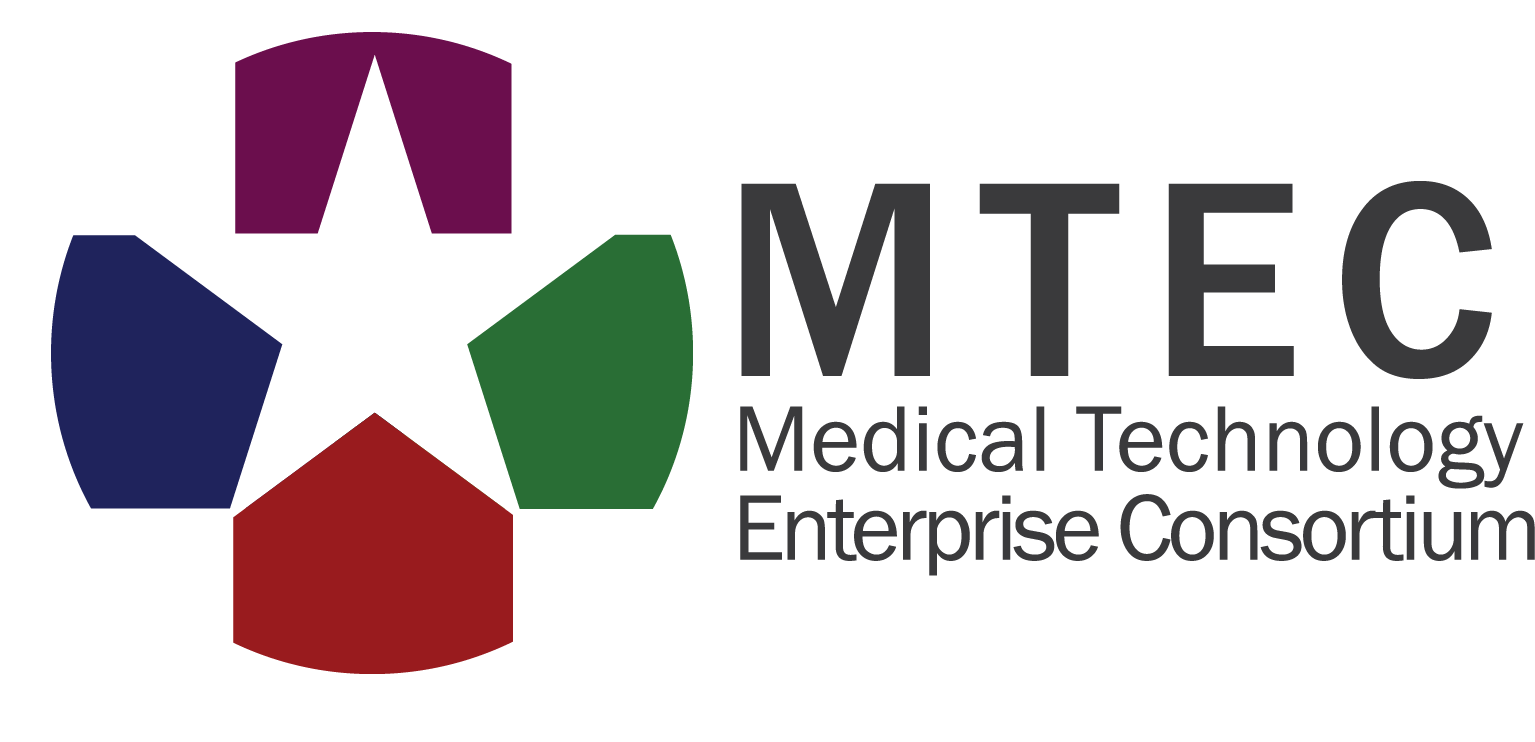 A Note from MTEC President Bill Howell
Dr. Lester Martinez-Lopez, the MTEC Chairman of the Board, has departed the MTEC for a rather important position in the DoD. He has been nominated for the Assistant Secretary of Defense for Health Affairs in the Biden Administration. In layman's terms, he will become the DoD head Doctor. He has completed his Senate Armed Service sub-committee testimony and is now awaiting full Senate approval. This could happen at any time. Lester was with us from the formation of the MTEC, and his leadership and upbeat personality which made work fun, will be sorely missed. He always kept us focused on the task: enhancing soldier care while supporting our myriad of members in their goals of reaching a marketable product. It is an understatement to say we will miss him, but we know he is going somewhere with even greater influence on the conduct of military health. We wish him well and success in his endeavors. He certainly has a challenge before him.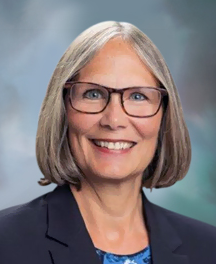 We are pleased to announce that Ellen Embrey has agreed to serve as MTEC's next Board Chair! Ellen currently serves as the Founder and Managing Partner of Stratitia, Inc., with many years of experience in executive leadership and federal government service within defense health affairs and warfighter readiness. Welcome aboard, Ellen.
The first quarter has been active, especially with our enhanced focused on commercialization support now that several of the projects are starting to mature. In our efforts to drive impact for members and sponsors, we are working on understanding project levels of development, funding gaps, outstanding resource needs and investment candidates, including being able to summarize investment opportunities for our large industry members, potential investors and venture capital firms who support the MTEC and military medical mission. We are on the cusp of getting these into full execution, and I am hopeful by the summer, we will start to see some real interaction between our members and other partner/funding entities. SO – if you want to get in line for this sort of support, please reach out to Rick Satcher or Jill Sorensen.
Finally, I want to thank the members who are staying active and engaged. Last year we had a touch over $250M contracted and at this point, we believe we have about $150+M in the tank for this year. I firmly believe more will come out now that the 2022 NDAA is approved. The point, there is plenty of money out there, and we need the full engagement of our membership and the medical R&D eco-system to provide the solutions the military seeks. We are humbled by the number of you who are a part of the team (see membership numbers) and want to encourage you to stay alert and aware as things start to roll out again.
Yours truly,
Bill Howell
MTEC President

MTEC Beats
MTEC's call for proposals to the Commercialization grants program closed in March. This program will award grants to MTEC small business members of up to $50,000 each, twelve total, to be used to engage M-Corps partners who would provide services that advance the commercialization readiness of the applicant. Proposals are being evaluated, with awards likely to issue in 2Q 2022.
Submissions to the MTEC Prototype Acceleration initiative are under the first stage of review. Four awards of $250,000 each are expected to be made, with final decisions anticipated by the end of 2Q or early 3Q.
MPAI evaluations are underway, with enhanced white papers due April 15.
The MTEC 7th Annual Membership meeting is FREE to MTEC members, and is one of the best benefits that comes along with your MTEC membership. This 2-day conference is an opportunity for members to interact directly with the military/government funding sponsors. MTEC leadership will be describing initiatives to facilitate collaboration between members and the military. There will also be a special networking event featuring poster displays by current MTEC members and invited government sponsors. REGISTRATION IS OPEN at https://events.bizzabo.com/MTEC2022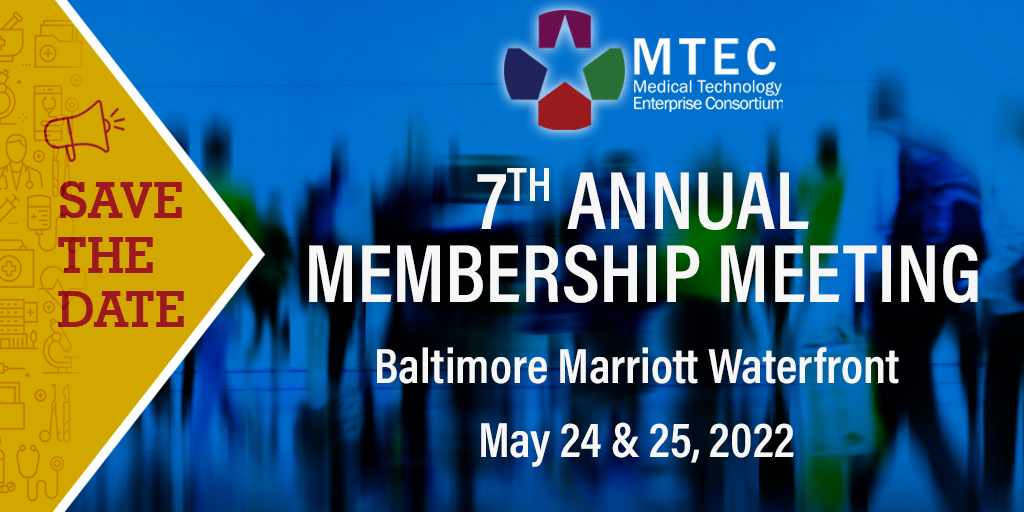 Welcome New MTEC Members!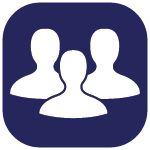 Academic (9)
Baylor University
Centre for Injury Studies
Icahn School of Medicine at Mount Sinai
Technion Research and Development Foundation Ltd
The University of Texas at Tyler
University of Oregon
University of Texas Medical Branch at Galveston
University of Texas Permian Basin
University of Texas System
Multi-member Organization (1)
National Association of Veterans' Research and Education Foundations (NAVREF)
Nonprofit (5)
Advanced Functional Fabrics of America, Inc.
American Type Culture Collection
Clemson University Research Foundation
Mid-America Applied Technologies Corporation
War Horses for Veterans, Inc.
Acenxion Biosystems, Inc.
ApnoMed, Inc.
Arete Associates
Asayena
Aspisafe Solutions, Inc.
Atmospheric Plasma Solutions
Avel eCare LLC
Avocado Labs, Inc.
Bennett Federal LLC
Blue Horizon Development LLC dba Precise Portions LLC
Boston Engineering Corporation
Cambridge Research & Development, Inc.
Capital Edge Consulting, Inc.
Caretaker Medical
Chenega Reliable Services LLC
CorNeat Vision Ltd.
D-Prime LLC
DxLab, Inc.
Ejenta, Inc.
Enalare Therapeutics, Inc.
Excera, Inc.
Fed Grow LLC dba FedNetix
Federal Strategies LLC
Frater GmbH
GelSana Therapeutics, Inc.
HAI Solutions, Inc.
Ideal Medical Technologies, Inc.
INdev LLC
JAG Consulting LLC
JOHN J. RYAN (SEALING PRODUCTS) LIMITED
Kunasan, Inc.
Lactea Therapeutics LLC
LAINE Technologies
Leo Mora Therapy Services, PLLC
Limax Biosciences, Inc.
Matregenix
MDC Studio, Inc.
MicroGEM US, Inc.
MLM Biologics, Inc.
Nakamir, Inc.
Nanohmics, Inc.
Nanovatif Materials Technologies
NowSecure, Inc.
NuPeak Therapeutics
Obsidio, Inc.
OneBreath, Inc.
Organizational Performance Systems
PALANQUINX PTY LTD
Pascal Medical Corporation
PCCI, Inc.
PERSOWN, Inc.
Quantum Ventura, Inc.
Regranion LLC
Repurposed Therapeutics, Inc. dba Defender Pharmaceuticals, Inc.
Rock West Composites, Inc.
SafetySpect, Inc.
SanaHeal, Inc.
Scaled Microbiomics LLC
Selsym Biotech, Inc.
Sherpa 6, Inc.
SISCAPA Assay Technologies, Inc.
Soliyarn
Sparta Biomedical, Inc.
SPEAR Human Performance, Inc.
SurgiBox
TechEn, Inc.
TetraCells, Inc.
TrainXR LLC
Valtamer Oy
Vista LifeSciences, Inc. dba Vista Partners
Vistendo, Inc.
Wave Neuroscience, Inc.
Xomix Ltd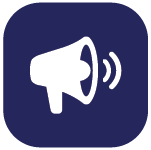 UPCOMING SOLICITATIONS:
"Burn Digital Assessment" – This funding opportunity will focus on the development of a burn digital assessment capability that will be utilized at the Battalion Aid Station, Brigade Support Aid Station, Forward Resuscitation and Surgical Detachment, and field hospital to inform triaging, evacuation, and resourcing decisions, contributing to reduced surgical burden and increased Soldier return to duty. This RPP is expected to release within the next few weeks.
"Warfighter Brain Health Technology Integration" – This funding opportunity will establish a partnership with an organization able to provide the integration of technology, resources and expertise required to translate technologies related to Warfighter brain health from early-stage development to transition to the Warfighter and the commercial marketplace. This program will also include the development of a non-invasive neuro assessment device (NINAD) as the first prototype to be translated, with the potential for a variety of brain health prototypes related to traumatic brain injury and behavioral health to be added on in follow-on years.
ACTIVE SOLICITATIONS:
While MTEC works to open its next few solicitations, we would like to make sure that the membership is aware of a few of the recently released Fiscal Year 2022 (FY22) funding opportunities for the Department of Defense (DOD) programs managed by the office of Congressionally Directed Medical Research Programs (CDMRP).
FY22 Program Announcements released:
Joint Warfighter Medical Research Program (JWMRP)
https://cdmrp.army.mil/funding/jwmrp
Military Medical Research and Development Award (MMRDA)
Applications to the FY22 JWMRP must address at least one of the following Focus Areas: endemic and emerging disease threats, operational medicine and readiness, environmental medicine, and combat casualty care. To be eligible for JWMRP funding, applicants must have already received DOD core or DOD Congressional Special Interest prior year funding (including DOD Small Business Innovation [SBIR]/Small Business Technology Transfer [STTR] awards) for the same project proposed for continuation under this MMRDA. Pre-Applications (Preproposals) by extramural applicants are due on May 16, 2022 at 5:00 pm ET.
Peer Reviewed Orthopaedic Research Program (PRORP)
https://cdmrp.army.mil/funding/prorp
Applied Research Award (ARA)
Clinical Translational Research Award
Clinical Trial Award
Applications submitted to this program announcement must address one of the FY22 PRORP Focus Areas outlined in the program announcements. Note that the focus areas slightly vary for the different award types listed above. Pre-Applications (Preproposals) are due on June 16, 2022 at 5:00 pm ET.
A full list of MTEC's active and upcoming solicitations can be found here.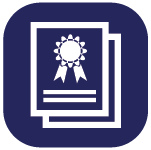 After surviving Fiscal Year End, the MTEC team has stayed busy continuing to issue new awards.
We issued 11 new awards and several funding increases this quarter.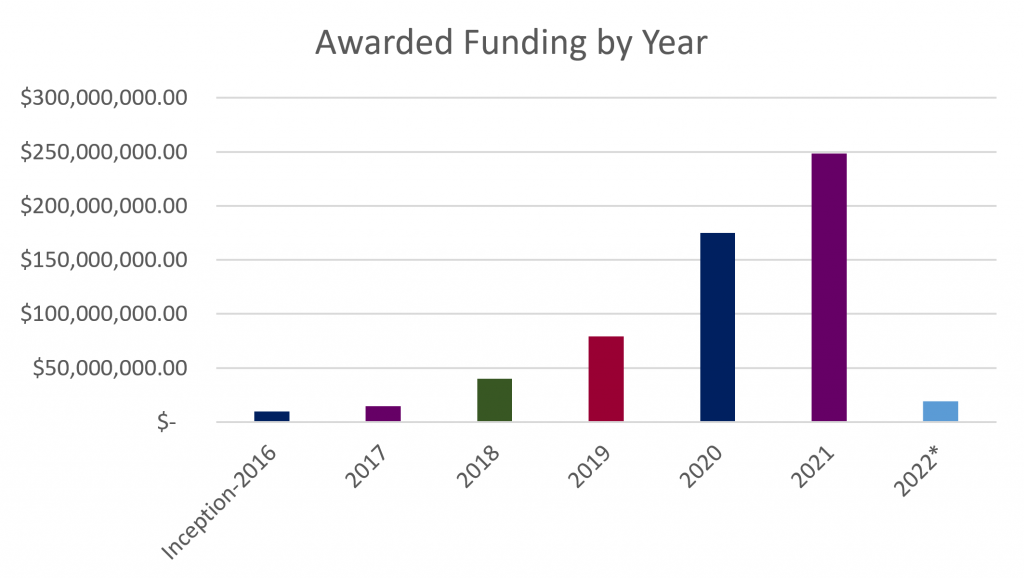 | | | | | |
| --- | --- | --- | --- | --- |
| Initiative # | Title | Member Name | Awarded Ceiling | Award Date |
| 21-06-MPAI-061 | Refinement of a Portable AI-assisted Ultrasound-Guided Device for Regional Anesthesia Using a Porcine Animal Model | The Metis Foundation | $244,851.00 | 4/6/2022 |
| 21-06-MPAI-021 | Data Fusion and AI to Optimize Severe Brain Injury Management in Prolonged Care | Moberg Analytics | $920,085.48 | 3/21/2022 |
| 21-06-MPAI-012 | Development of a fieldable direct osmotherapy device for the point-of-injury reduction of cerebral edema following penetrating traumatic brain injury | The Geneva Foundation | $1,327,339.00 | 3/3/2022 |
| 21-02-FFBT-020 | Antibiofilm bioresorbable matrix to stabilize combat burn and trauma wounds in the field | Imbed Biosciences, Inc. | $3,788,054.58 | 2/10/2022 |
| 21-02-FFBT-026 | Development of NexoBrid as a non-surgical debriding Solution for Far Forward Burn Treatment (FFBT) | Mediwound Ltd. | $2,727,306.69 | 2/10/2022 |
| 21-06-MPAI-032 | Fabric-based Acoustic Arrays for Physiological and Ambient Sound Detection & Analysis | International Fabric Machines | $800,000.23 | 1/28/2022 |
| 21-06-MPAI-043 | Modeling of Biomechanics of Parachute Opening Shock | Texas Tech University | $450,000.00 | 1/14/2022 |
View all Project Awards here.
– Kathy Zolman, MTEC Director of Program Operations
Project Highlights
Several MTEC projects, including those from small businesses and academia, have reached major milestones over the last quarter of business. Below is a sampling of several of these successful projects.
Electroceutical Technology Against Bacterial Drug Resistance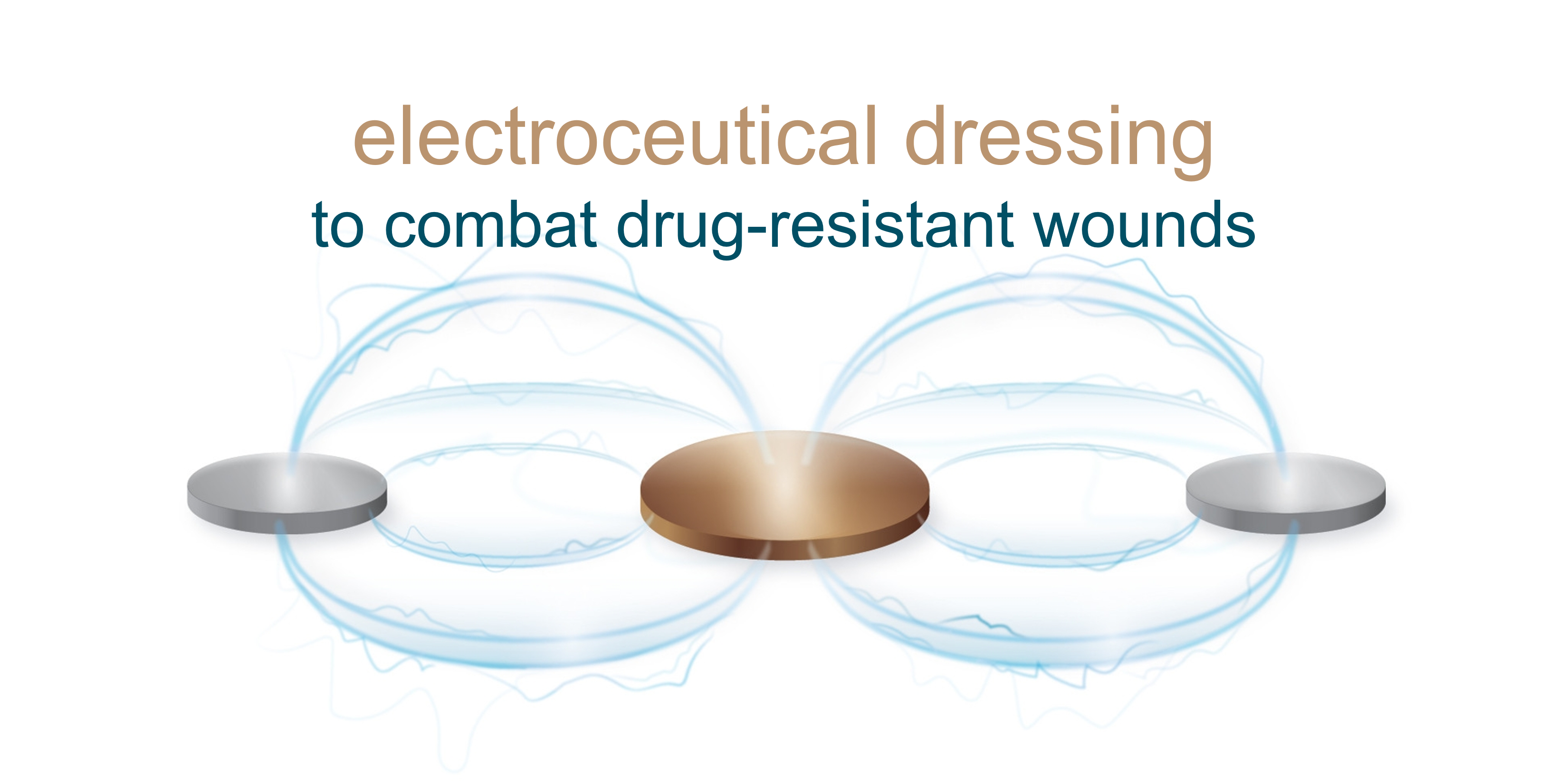 Bacterial drug resistance remains a significant threat to Service Members. In response, Indiana University has performed preclinical studies to establish the electroceutical based EDT technology. This technology is a flexible fabric-based disposable dressing that generates a low level of electricity in the wound milieu causing injury to the bacteria and making it more susceptible for adjunct therapies.
This biophysical, as opposed to pharmacological, therapeutic principle may be leveraged to develop novel intervention strategies to prevent and manage bacterial and yeast infection. This project was funded through MTEC's Request for Project Proposals for prototype acceleration (Solicitation #17-02-PA).
Development of a Novel Bacteriophage Therapeutic for Targeted Treatment of Staphylococcus aureus Bacteremia, Including Drug Resistant Forms
Staphylococcus aureus infection is a major military health issue. Military personnel, including those on land and at sea, are at heightened risk of infection because the operational environment often involves close quarters and shared equipment for prolonged periods of time. Armata Pharmaceuticals is developing a novel bacteriophage (phage) therapeutic, AP-SA02, to treat patients with Staphylococcus aureus bacteremia in both military and civilian populations.
Their work is funded in part by a $15 million award through MTEC (Solicitation #17-08-Multi-Topic) managed by the Naval Medical Research Center. The MTEC award is funded by the Defense Health Agency and Joint Warfighter Medical Research Program.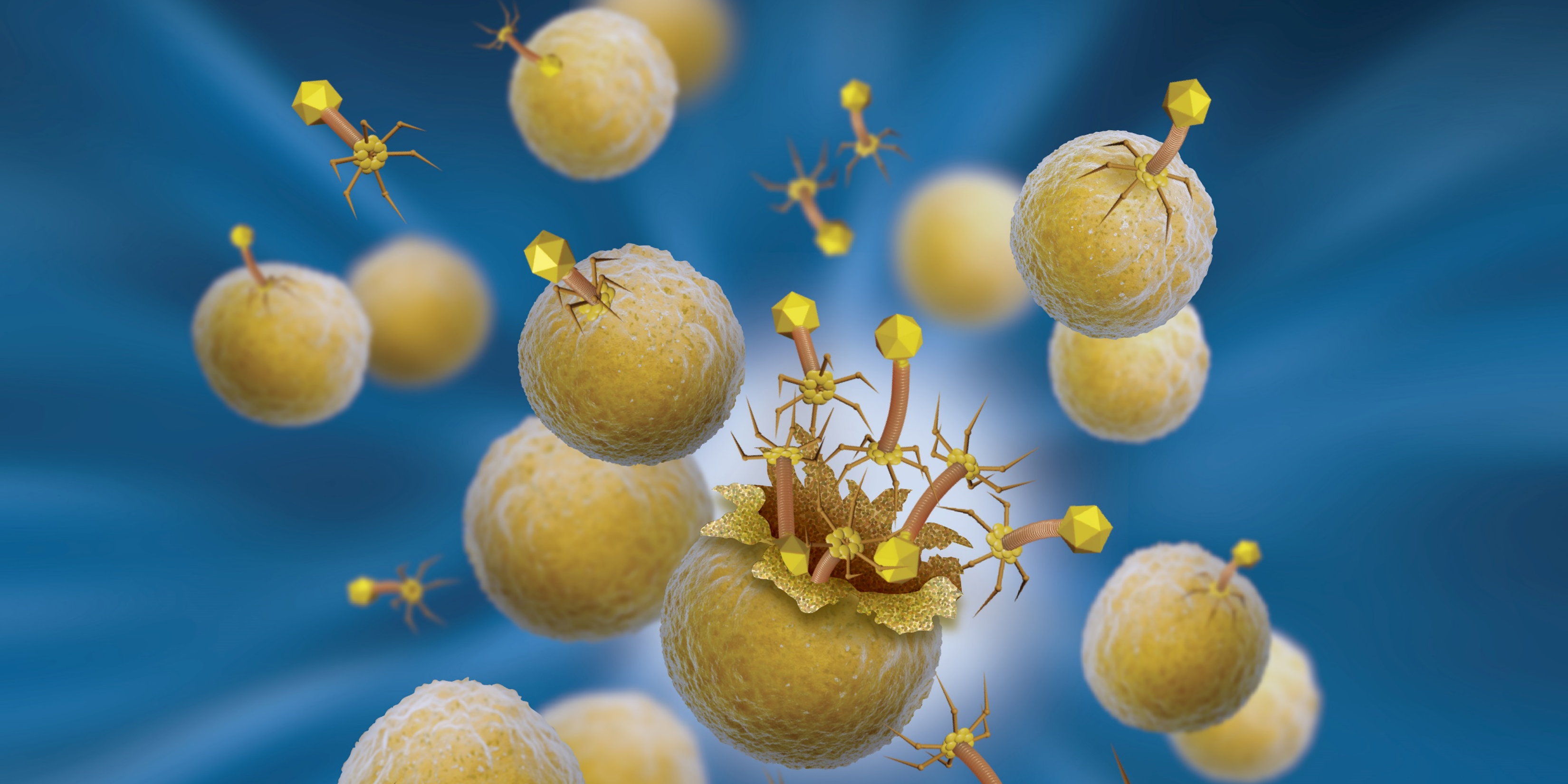 Insight: A Micro-fabricated Neural Probe Visual Prosthesis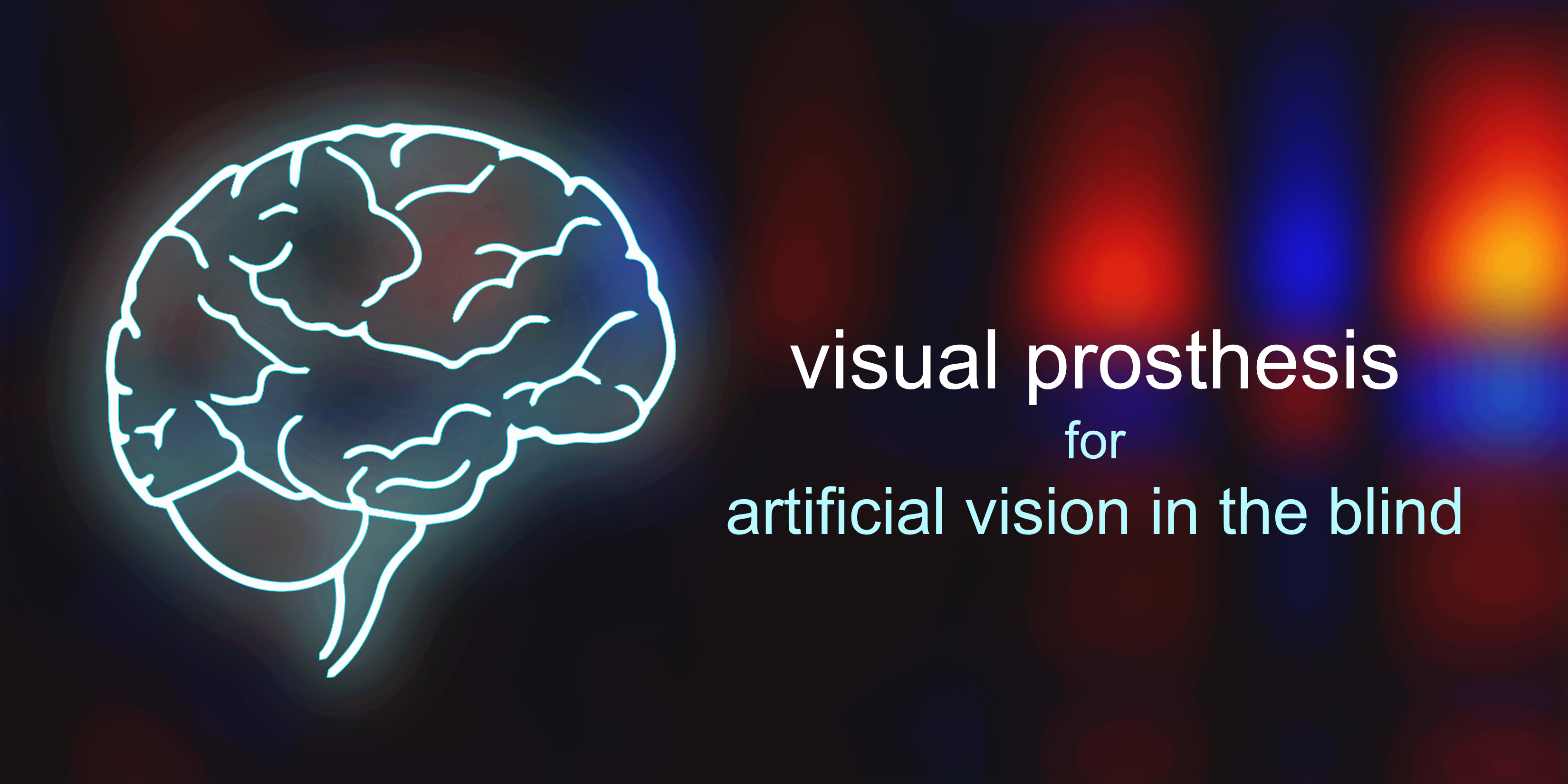 Recent technological advances in vision research has paved the way for potential therapeutic targets for the visually impaired. The goal of visual prostheses is to restore or partially restore vision to blind patients so that they can regain some form of autonomy. A critical step towards realization of this goal is the development of a brain-machine interface. Scientific & Biomedical Microsystems (SBM) is developing a brain-machine interface called InSight as a step towards creating a visual neuroprosthesis (or "artificial vision system") for humans to help restore, or partially restore, vision to blind patients so they can regain some form of autonomy.
This project is funded through MTEC's Brain Machine Interface Request for Project Proposals (Solicitation #16-02-Brain Machine Interface) sponsored by the U.S. Army Medical Research & Development Command (USAMRDC).
Rapid Development of a Therapeutic Interfering Particle (TIP) for COVID-19
For many emerging infectious diseases, deployment challenges and pathogen mutation present major obstacles to population-level infectious disease control. In response, Therapeutic Interfering Particles (TIPs) are an emerging single-administration antiviral technology that effectively suppress viral replication, exhibit exceptionally high barriers to the evolution of antiviral resistance, and limit disease transmission. VxBiosciences and the Gladstone Institutes have teamed up to accelerate the TIPs technology through regulatory and commercialization pathways.
Their work is funded in part by a $11 million award through MTEC (Solicitation #20-09-COVID-19) managed by the USAMRDC Military Infectious Diseases Research Program.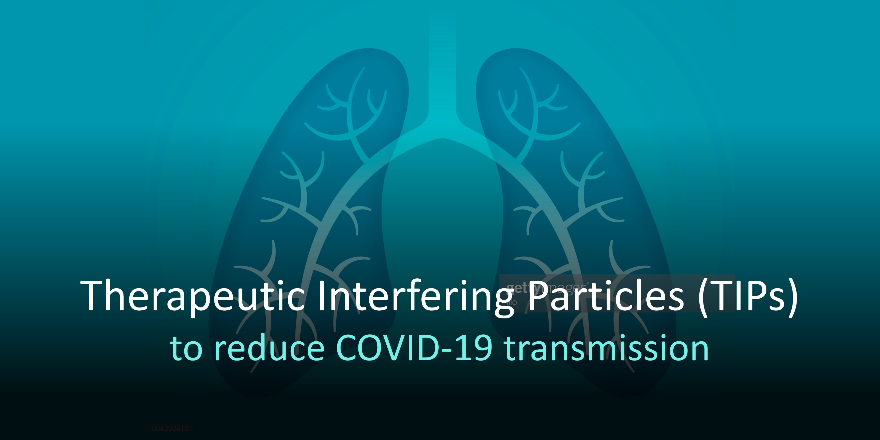 To enjoy previous project highlights, click here. If you have any questions regarding these research efforts, please reach out to Dr. Lauren Palestrini, MTEC Director of Research.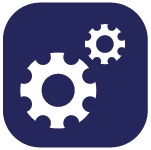 The MTEC M-Corps is free to MTEC for-profit service provider members in good standing who have signed the M-Corps Teaming Agreement. Partners must be experts in their field with an established record of excellence and expertise that can assist prototype developers in advancing commercialization readiness of their medical technology offerings.
MTEC welcomes the following new partners to the M-Corps network:

https://www.lathambiopharm.com/
Latham BioPharm Group (LBG) is a life sciences consulting company that works with pharmaceutical, biotech, CROs, academia, and medical device/diagnostic companies alike to solve complex business, regulatory, and product development challenges.
Core services include:
Product Development: comprehensive, functional expertise in vaccines, therapeutics, cell and gene therapies, and medical devices/diagnostics
Non-Dilutive Funding: turnkey services from initial positioning within a U.S. Government Agency/Non-Governmental Organization (NGO), to proposal development, to back-end program support, and everything in between
Strategic Consulting: full complement of capabilities supporting critical organization decision-making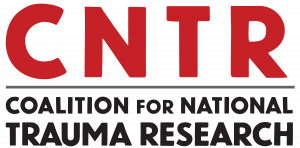 The Coalition for National Trauma Research – The Coalition for National Trauma Research (CNTR) is a 501c3 non-profit organization that brings the trauma community together with a unified focus to address the critical need to coordinate efforts to achieve federal research funding commensurate with the burden of disease and to enhance the infrastructure supporting high-impact, multidisciplinary clinical trials.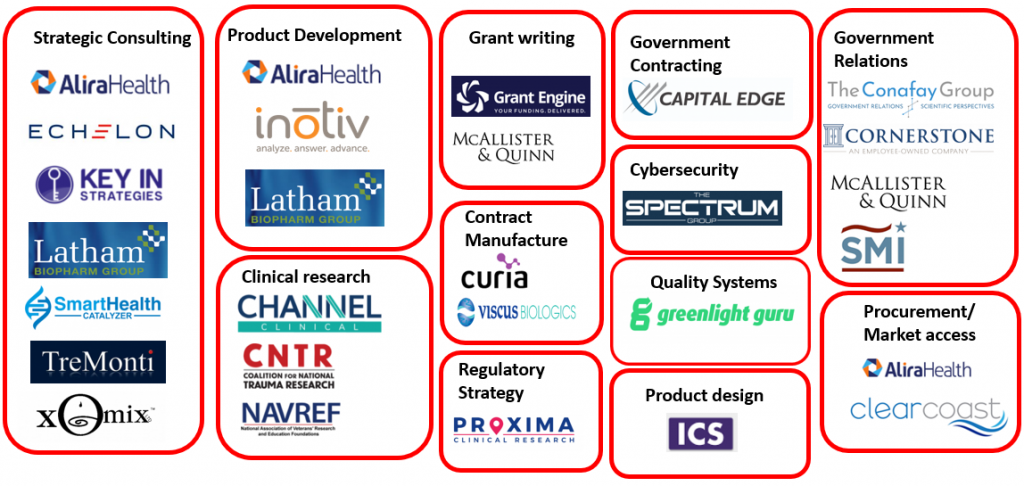 Networking
Don't forget about our member connect resources, including the Member Profiles site where you can describe your technology capabilities and collaboration interests for all members to see.
If you would like to start a discussion thread via our LinkedIn site on any topic pertaining to MTEC solicitations, awards, product development, or commercialization, please reach out to Rick Satcher.
Webinar Series
USAMRIID presented its capabilities in an MTEC Spotlight webinar on January 25.
M-Corps and MTEC large industry member, Curia, presented its capabilities in an MTEC Showcase webinar on February 16.
New member NAVREF, the National Association of VA Research and Education Foundations, was featured in an MTEC Spotlight webinar on February 23.
M-Corps member, The Conafay Group, showcased its capabilities in a Showcase webinar on March 2.
The of Texas Health System presented on its resources and capabilities in a Spotlight webinar on March 9.
Contact Madison Bell if you are a university, lab, large industry or M-Corps member who would like to showcase your capabilities, or if you have ideas for future educational topics or webinar content.
Remember that archived recordings and slide decks for all webinars can be found on the member's only site at: https://private.mtec-sc.org/documents-library/educational-webinars.
– Rick Satcher, MTEC Director of Commercialization
MTEC is sponsoring the Research Colloquium for Junior Psychiatrist Investigators, which will begin with a two-day event in New Orleans on May 21 and 22. MTEC's sponsorship has added a sixth research area to the Colloquium's curriculum, focusing on Post-Traumatic Stress Disorder (PTSD), Suicide, and Traumatic Brain Injury (TBI). The Research Colloquium provides psychiatry residents, fellows, and junior faculty with a year-long, immersive research training experience, including opportunities to meet with and receive guidance from top researchers in the field. This is the first of a number of partnerships MTEC is developing with foundations and leading nonprofits to increase research opportunities, researcher capabilities, and research visibility for medical and technology issues of importance to the military.
– Kate Golden, MTEC Foundation Relations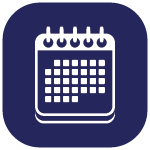 Recent Event Highlights
MedTech Innovator
MedTech Innovator has initiated its in-person road tour schedule of company pitch events. MTEC served as a judge at the West Coast (Los Angeles), East Coast (Washington, DC) and central (Houston) pitch events, allowing us to network with a variety of potential M-Corps partners, investors, and innovators.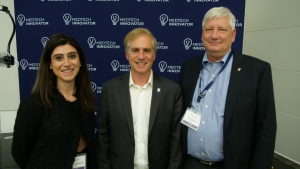 2022 Vision Research Funding Partnership
MTEC also attended the 2022 Vision Research Funding Partnership annual convening on March 29-30 in Washington, DC, which brought together 20 active private and public funders of vision restoration and eye health research, including attendance by the new director of the National Eye Institute, the new executive director of the National Alliance for Eye and Vision Research (NAEVR), and the program manager of the CDMRP's Vision Research Program (VRP).
Operational Medicine Symposium
MTEC attended the Operational Medicine Symposium presented by the Defense Strategies Institute April 12-13 in San Antonio, TX. This meeting brought together senior leaders from across the military, government healthcare agencies, academia, and industry to discuss ways to advance military medical capabilities and battlefield care. It also explored the modernization and implementation of policies, education, training, and emerging technologies to provide exceptional combat care to improve warfighter health, strength, and survivability.
Upcoming Events
Special Operations Medical Association (SOMA) Scientific Assembly
May 4-6 at the Raleigh Convention Center in Raleigh, NC, Booth 914
Med Tech Innovator: Pitch Event: Mid-Stage Companies
May 9-10 in Boston, MA
MTEC 7th Annual Membership Meeting
May 24-25 at the Baltimore Marriott Waterfront hotel in Baltimore, MD
AdvaMed MedTech Conference
June 6-7 in Minneapolis, MN
NCMBC – Medical, Biomedical & Biodefense: Support To The Warfighter Symposium
June 8-9 in Fayetteville, NC
TechConnect MedTech World Innovation Conference/Challenge
June 13-15 at the Gaylord National Convention Center and Hotel in National Harbor, MD
BIO International Convention
June 13-16 in San Diego, CA