LifeLens Technologies is developing the Ascent Platform, which is a wearable sensor with proprietary, hypoallergenic, and stretchable microelectronic components and bioadhesives in an ultra‐wearable patch configuration. Wearable physiological sensors such as these allow Army leaders to monitor the status and well-being of soldiers. The Ascent Platform represents a unique approach to subject physiological monitoring that is both precise and user friendly. This platform can remotely monitor and wirelessly transmit to a receiving device to provide physiological data (such as heat strain, cardiac stress, cognitive readiness, respiration, and alertness) for assessing Warfighter health readiness and performance in real-time training and operations environments. The actionable information obtained with the Ascent Platform may allow small unit leaders to make data-driven decisions to improve Warfighter performance and safety.
LifeLens Technologies plans to apply and adapt its Ascent Platform for military applications. Its goal is to provide the Department of Defense with wearable systems capable of monitoring physiological data toward assessing real-time Warfighter health readiness and performance. The total system weighs less than a penny and is extremely comfortable to wear.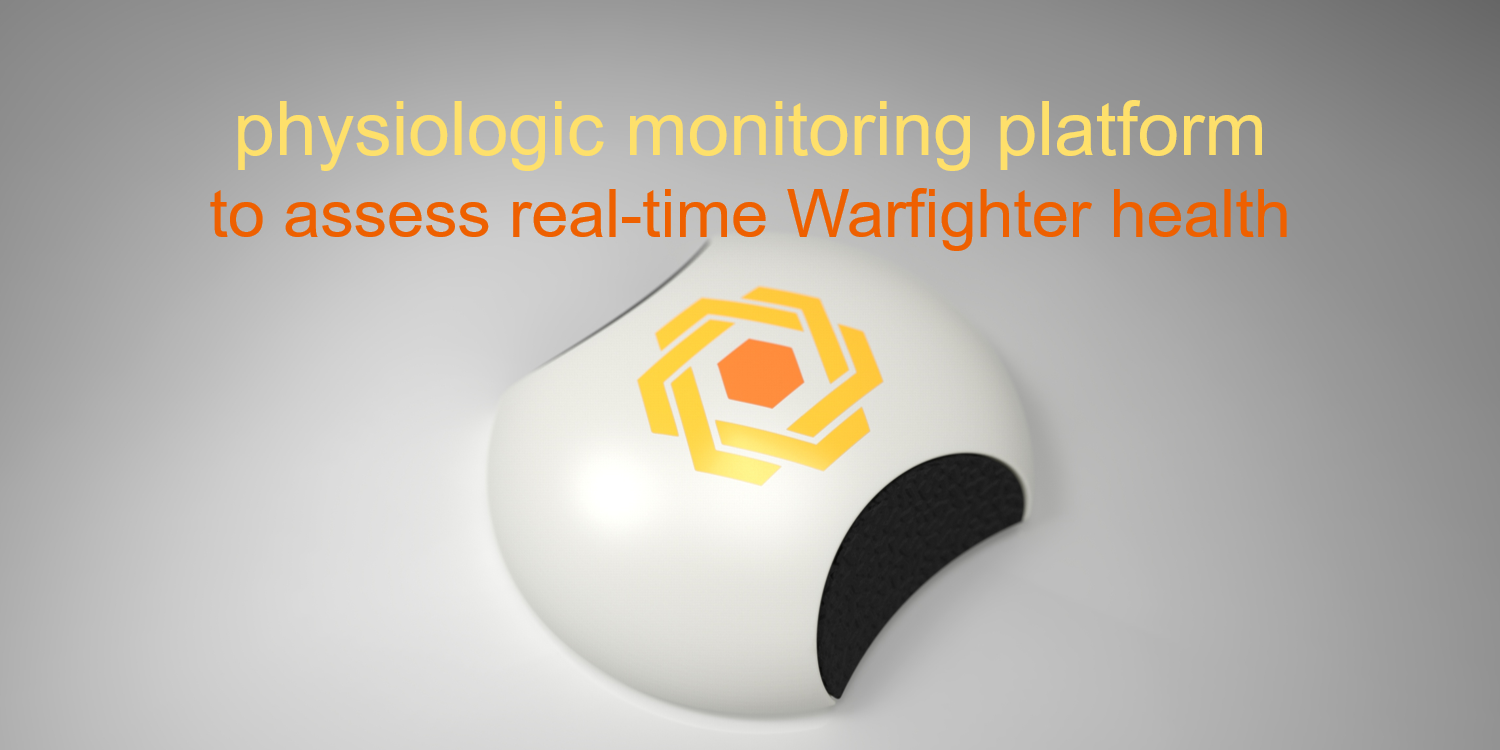 This effort is supported by the U.S. Army Medical Materiel Development Activity (USAMMDA), and funded through MTEC's Request for Project Proposals for health readiness and performance system wearable physiological sensor development (Solicitation #18-07-HRAPS).
In the spring of 2021, LifeLens Technologies successfully demonstrated its Ascent Platform in a field-testing environment at the Army Expeditionary Warrior Experiment (AEWE) at Fort Benning. The event proved to be a good first demonstration of the Ascent Platform and provided the LifeLens team with a wide range of tasks and targets to prepare its system for longer use cases. The Ascent Platform was used to capture 48 soldier-missions over the course of the AEWE 2021 event. There were zero field failures and over 60 metrics were pulled from each soldier during their events. The LifeLens team will use the insights gathered from this event to plan for subsequent fielding with USAMMDA.
"Lifelens is pleased to develop its revolutionary technology assessing human performance, especially at extreme levels and in extreme environments for the US Warfighter. Our LifeLens Ascent Platform intends to provide the ultimate in wearability and comfort, while simultaneously providing high quality, multichannel data with powerful recording, analysis, storage, and real time telemetry as needed. We look forward to completing studies through this collaboration to break all barriers for comprehensive human performance testing," says Landy Toth, Chief Executive Officer, and Dr. Robert Schwartz, Chief Medical Officer, at LifeLens Technologies, Inc.
About LifeLens Technologies:
LifeLens Technologies, Inc. was founded to create easy-to-use physiologic monitoring products aimed at transforming telemedicine and remote therapeutic practices. The Company's disruptive wearable technology platform will enable a range of military and consumer applications. LifeLens Technologies employs 31 staff members whose areas of expertise directly contribute to this effort.