Recreating Nature's Legendary Cell
Inspired by the function and versatility of natural platelet cells, PlateletBio's founders envisioned a platform that produces "platelet-like cells" (PLCs) capable of performing vital biological functions and able to be engineered into multiple allogeneic therapies. Since the company's founding, the team has developed a proprietary, biomimetic bioreactor-on-a-chip to produce PLCs and established in-house cGMP manufacturing capabilities.
MTEC Contract Progress
Platelets are the principal blood cell responsible for clot formation and blood vessel repair at sites of active bleeding. Platelet transfusion following severe trauma is associated with improved survival. Current platelet supply for military use comes from collection at hospital sites far from the forward lines and so the shipping time cuts into the 3-5-day shelf life, exacerbating the problem. With its MTEC contract, which is the development of a deployable bioreactor in "role 3" sites to produce platelets from cryo-preserved progenitor cells, PlateletBio is addressing the military need by enabling sterile production of donor-independent human PLCs, alleviating the challenges associated with donor platelet collection, which are intensified at military conflict zones.
PlateletBio's automated bioreactors are designed to be set up in multiple sites worldwide to produce PLCs in geographical proximity to military operations. The uniform batches of PLCs would last the full 10-day life span in storage as they are freshly made and are manufactured from a sterile process. This increase in fresh platelet unit shelf life will have tremendous military benefit, especially in a future military conflict that requires prolonged field care. As a long-term benefit, PLCs could serve as an alternative reliable source for cold-stored, frozen, or lyophilized platelet storage technology that could revolutionize field care.
To date, PlateletBio has been successful in producing PLCs directly from thawed megakaryocytes in a bioreactor. Additional process improvements have been made, while the design work for the scaled-up bioreactor has been finalized as well as the tech transfer for injection molding. Work has been completed on the software development and the process diagram.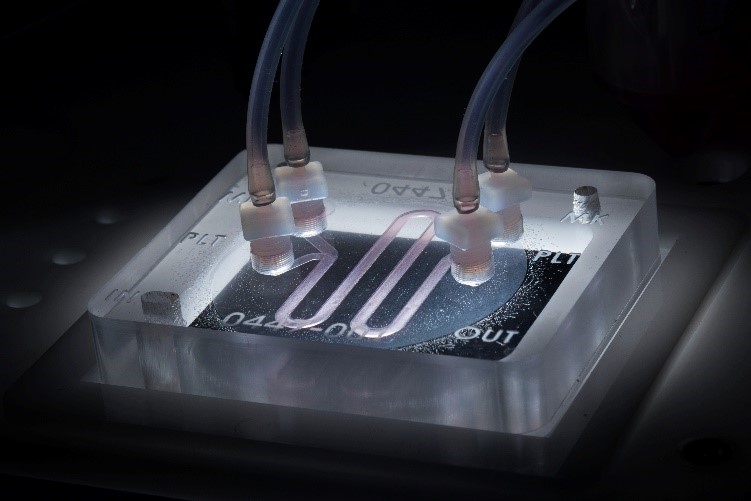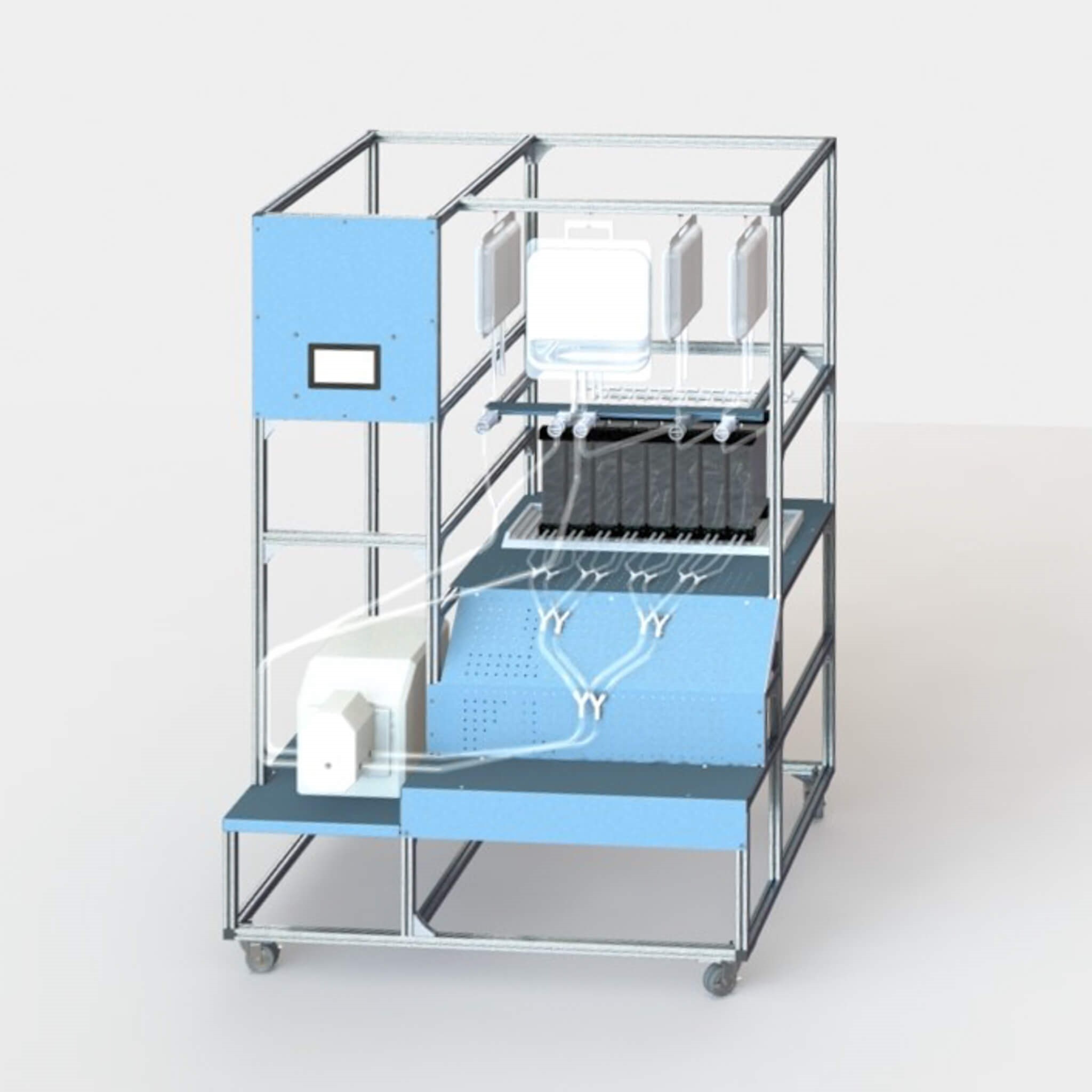 MTEC's "Multi domain Life Saving Trauma Innovations (MuLTI)" Program
This project award recipient was selected from the Offerors who responded to the MTEC-19-08-MuLTI Request for Project Proposals (RPP). This program entitled "Multi domain Life Saving Trauma Innovations (MuLTI)" supports the development of highly innovative Materiel Products and new ways, methods, or modifications to existing trauma practice (i.e., Knowledge Products) for future Multi Domain Operations (MDO) where evacuation capabilities may be significantly delayed or unavailable, including decision support, semi-autonomous, and autonomous technologies. Projects focus on enhancing capabilities at the point of greatest need, including life-saving interventions to be rendered immediately post-injury, during periods of prolonged care in theater, and during en route care within and from theater. To learn more about the MuLTI program and the other projects that are part of the program, click here. To read the full detail of the RPP, refer here: 19-08-MuLTI.