With support from USAMRDC's Military Infectious Diseases Research Program (MIDRP) and Military Operational Medicine Research Program (MOMRP), and MTEC, Fitbit is developing and validating an algorithm to detect COVID-19, potentially before symptoms appear. As part of this project, Fitbit has initiated a prospective study with Northwell Health's Feinstein Institutes for Medical Research to further validate its algorithm for early COVID-19 detection. They began enrolling patients for this study in February 2021.
Early detection of a COVID-19 infection is a critical force readiness issue for the United States Armed Forces. There is an urgent need for development of rapid, accurate wearable diagnostics to identify and isolate asymptomatic and pre-symptomatic COVID-19 cases, and track and prevent the spread of the virus. "Wearable technologies, valuable data metrics, and potentially rapid scaling solutions for broad availability create ideal conditions for military and industry partnerships in the consumer wearables space," said Commander Christopher Steele, Director of the Military Operational Medicine Research Program at the U.S. Army Medical Research & Development Command  (USAMRDC).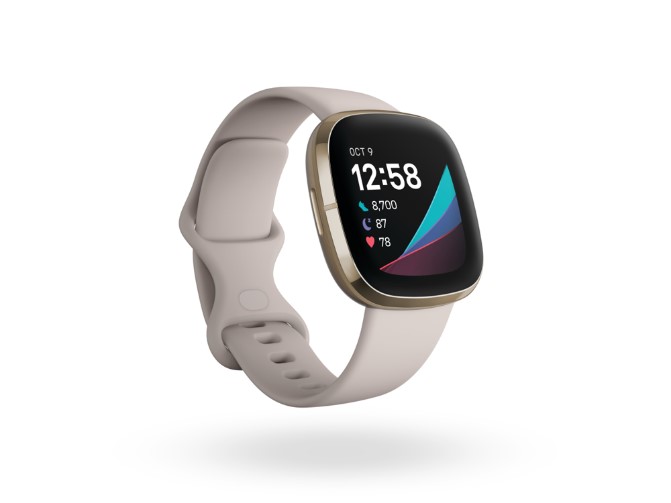 Through the study with Northwell Health, the largest healthcare provider and private employer in New York State, Fitbit Sense™ and Versa 3™ smartwatches are being provided to Northwell Health employees, representing a mix of vaccinated and unvaccinated participants. Study participants will receive notifications of potential illness, and will undergo COVID-19 testing to assess and verify the results. This will allow a close comparison of current COVID-19 testing with data from wearables.
This research effort is being led by Fitbit's team of data scientists with deep expertise in machine learning and predictive modeling.
Based on findings from a 2020 study published in Nature Portfolio Journal – Digital Medicine, Fitbit showed that breathing rate, resting heart rate, and heart rate variability are useful metrics for indicating the onset of illness.
John Moore, Medical Director, Fitbit Health Solutions at Google, stated, "Fitbit's mission to empower and inspire people to live healthier lives has never been more important than during this pandemic. We felt a strong sense of responsibility to support our community in the fight against COVID-19, which led us to leverage our existing expertise and research capabilities to provide critical resources during this time of need."
Fitbit is currently working with the FDA on potential ways our COVID-19 algorithm could help people self-quarantine before they even notice symptoms, in an effort to help reduce the spread. Fitbit hopes to bring wearable illness detection capabilities to its users as soon as possible. For more information, visit Fitbit's press release regarding this project.
This project was funded through MTEC's Request for Project Proposals for wearable diagnostics for detection of COVID-19 infection (Solicitation #20-12-COVID19_Diagnostics).
About Fitbit:
Fitbit's mission is to make everyone in the world healthier. They aim to make health and wellbeing  more accessible through a range of affordable, cross-platform devices, engaging software and services to help people better understand and take control of their overall health and wellbeing.