Infections from Staphylococcus aureus, including methicillin-resistant S. aureus (MRSA), are a major military health issue. Military personnel, including both those operating on land or at sea, are at heightened risk of infection because the operational environment often involves close quarters and shared equipment for prolonged periods of time. Combat injuries that disrupt the skin barrier, such as burn wounds and soft tissue injury, put military personnel at increased risk of acquiring S. aureus blood infection (bacteremia). In the civilian environment, S. aureus is a well-known cause of health care–associated infection. In the U.S. alone, there are approximately 200,000 hospitalizations annually for S. aureus bacteremia. Armata Pharmaceuticals is developing a novel bacteriophage (phage) therapeutic, AP-SA02, to treat patients with Staphylococcus aureus bacteremia in both military and civilian populations. Their work is funded in part by a $15 million award through MTEC (Solicitation #17-08-Multi-Topic) managed by the Naval Medical Research Center. The MTEC award is funded by the Defense Health Agency and Joint Warfighter Medical Research Program.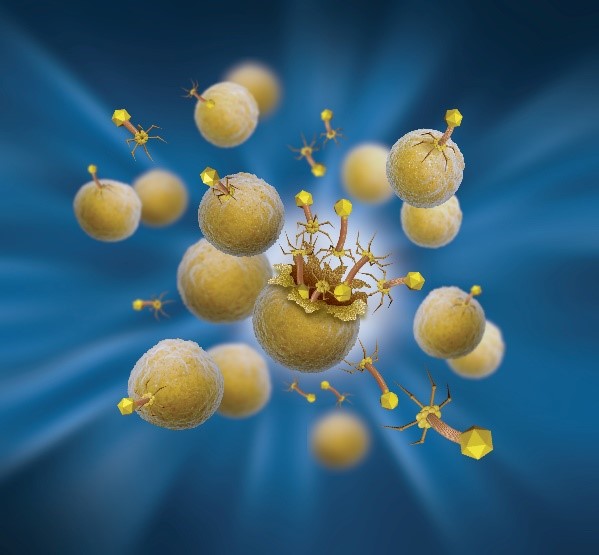 Bacteriophage: Novel Biologic, Mechanism of Action Distinct From Antibiotics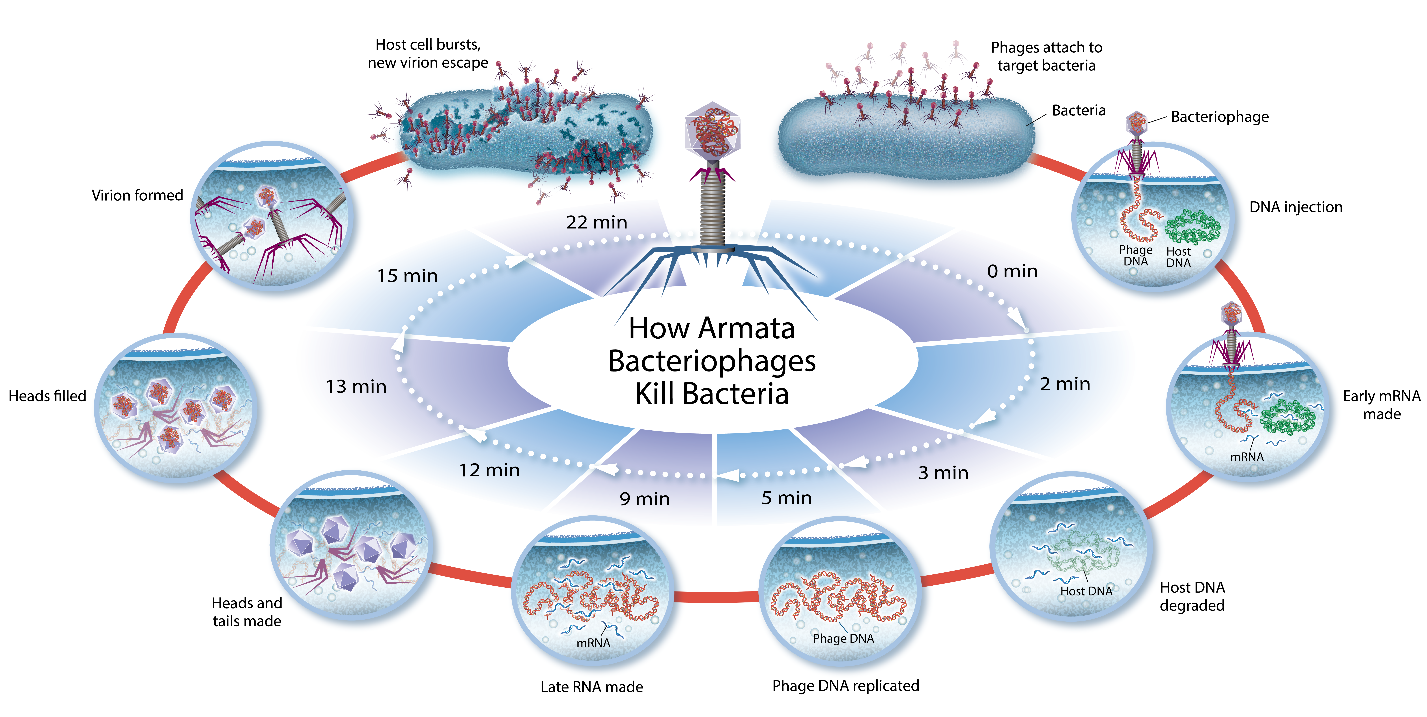 AP-SA02 is one example of the novel candidates to emerge from Armata's robust research and development capabilities. The phages that comprise AP-SA02 were selected with desired attributes for a product candidate targeting S. aureus bacteremia infections. AP-SA02 is comprised of a cocktail of natural lytic S. aureus phages functioning with compatibility (i.e., the phages don't interfere with one another) and cooperativity (i.e., the phages work together for a better outcome), and further characterized by being highly potent and having a broad host range.
Preclinical highlights of AP-SA02 include:
Potent antimicrobial activity against approximately 95% of S. aureus clinical isolates tested, including drug-resistant isolates (MRSA: methicillin-resistant S. aureus and VRSA: vancomycin-resistant S. aureus);
Unique mechanism of action offers synergistic or additive benefit with standard of care antibiotics;
Component phages are stable and retain infectivity after exposure to relevant biological fluids;
Penetrates pre-existing S. aureus biofilms;
AP-SA02 is developed as a sterile solution, suitable for delivery by intravenous administration. Clinical trial material of AP-SA02 is manufactured under cGMP at Armata's production facility in Marina del Rey, California to support the required regulatory filings for clinical entry in the U.S. and ex-U.S.
"diSArm" Clinical Trial:
Armata has received approval from the U.S. FDA for its Investigational New Drug (IND) to initiate the "diSArm" study – a Phase 1b/2a, randomized, double‐blind, placebo‐controlled, multiple ascending dose escalation study of the safety, tolerability, and efficacy of intravenous AP‐SA02 as an adjunct to best available antibiotic therapy compared to best available antibiotic therapy alone for the treatment of adults with bacteremia due to Staphylococcus aureus. The trial will be conducted at sites in the US and also abroad and enrollment of subjects is expected to begin in the first half of 2022.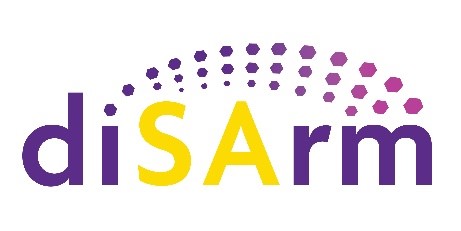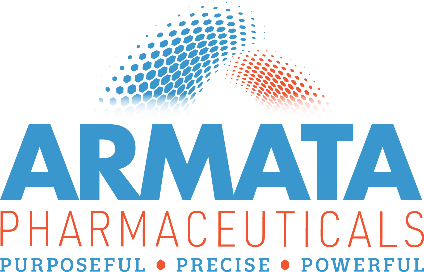 About Armata Pharmaceuticals:
Armata Pharmaceuticals is a clinical-stage biotechnology company focused on the development of precisely targeted bacteriophage therapeutics for the treatment of antibiotic-resistant and difficult-to-treat bacterial infections using its proprietary bacteriophage-based technology. Armata is developing and advancing a broad pipeline of natural and synthetic phage candidates, including clinical candidates for Pseudomonas aeruginosa, Staphylococcus aureus, and other pathogens. Armata is committed to advancing its bacteriophage-based technology with drug development expertise that spans bench to clinic including in-house phage specific cGMP manufacturing.