There are multiple ways to support MTEC's mission of increasing survival rates, restoring form and function to the injured body, and returning individuals to independent, fully functional lives.
MTEC was recently accepted to participate in the 2018 Combined Federal Campaign, the world's largest annual workplace charity campaign!  The Combined Federal Campaign gives Federal Government employees the opportunity to support eligible non-profit organizations that provide health and human service benefits throughout the world.
Federal Government employees can use these payment methods to pledge to MTEC CFC #24887:
• Payroll deduction can be used to fund recurring donations from your salary;
• Credit card and ACH can fund both one-time and recurring donations.
Visit the CFC Donor Pledging System to create an account and pledge to help support MTEC today!
For an example of the 2018 Combined Federal Campaign Federal Employee Pledge form, click here.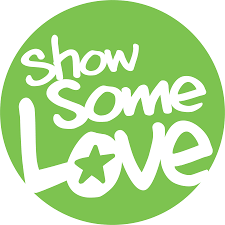 You may also contribute to MTEC using the secure form below.
With your help, we are revolutionizing military medical solutions for our service members and veterans who sustain traumatic and life changing injuries while serving our country.  Here are a few examples of our work:
MTEC is providing funding for research into new tissue technologies that seek to alleviate burn scarring and tissue loss resulting from improvised explosive device (IED) injuries;
We are supporting the development of a clinical trial network to test new Post-Traumatic Stress Disorder (PTSD) treatment drugs and therapies. Between 11% – 20% of veterans who served in Iraq and Afghanistan suffer from PTSD.
Because 12-15% of all battlefield wounds damage the eyes and cause blindness, MTEC is funding the development of prototype technologies that restore, preserve, or regenerate the optic nerve damaged by traumatic eye injury.
These efforts have significant cost.  MTEC's collaboration with foundations, corporations, and individuals creates a public-private partnership strategy that shortens and smooths the development process, and delivers innovative solutions directly to military service members, veterans, and civilians.
Thank you for your support.
---
Please use alpha and numeric values when filling out the form. Do not use symbols unless part of an email.
MTEC also accepts mailed donations.
Mailing Address:
MTEC
315 Sigma Drive
Summerville, SC 29486
MTEC has enabled the following secuity precautions for website credit card transactions:
MTEC uses a third party  (Authorize.net) to accept and process the transactions. As a credit card processing provider, Authorize.net is required to undergo multiple PCI DSS audits and has been vetted as a compliant service provider by Visa and others. The MTEC website uses a high assurance SSL certificate, and all traffic between the website and Authorize.net is encrypted.